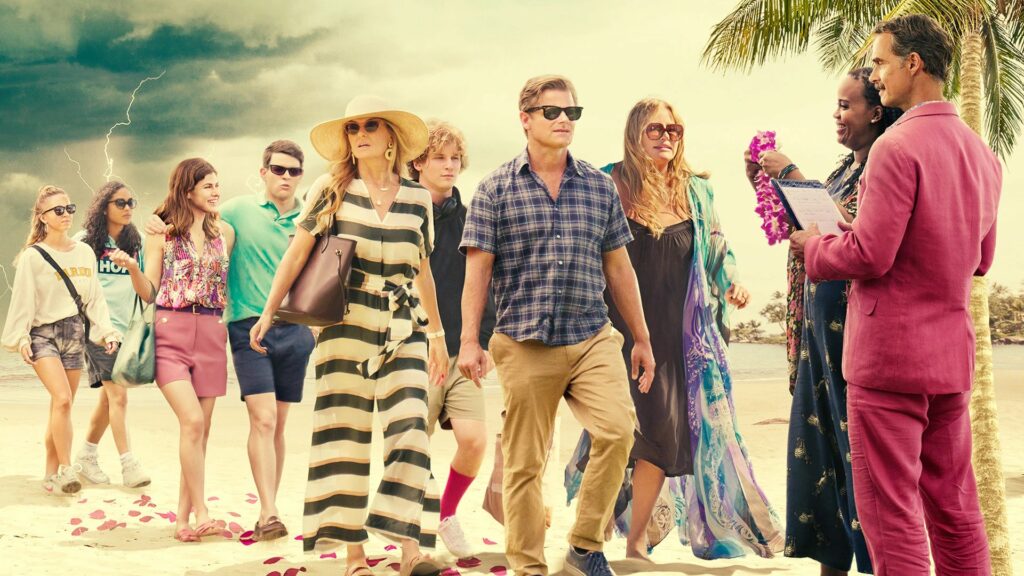 Two of this season's biggest shows are now over, and the 2022 streaming landscape has never been this up in the air.
HBO's House of the Dragon and Prime Video's The Rings of Power were the season's biggest, most ambitious, and most-watched shows. They both garnered massive budgets, turned existing IP into fresh prequel storylines, and now respectively, have finished their debut seasons, leaving the streaming landscape wide open to claim the most-watched throne. While Disney+'s new mainstay Star Wars series Andor has a few more weeks left on its first season and has been competing with these heavy hitters thanks to great reviews and really solid sci-fi, there's truly no predicting what will be the next dominant television show keeping audiences' attention for months on end.
So far, Netflix has proven to keep up with some of the biggest shows in a post-Stranger Things world. This past month, Dahmer – Monster: The Jeffrey Dahmer Story, a new true crime series from Ryan Murphy and Ian Brennan, has become more popular than shows like Bridgerton, becoming the second-most watched English language Netflix series ever. (It trails Stranger Things and Squid Game, according to the streamer). In addition, The Watcher, which is another true crime series from Murphy and Brennan, topped the Reelgood Top 10 this week. There's an audience for salacious retellings of past crimes, making the upcoming premiere of season five of The Crown on November 9 a debut to look out for. Also, look out for Guillermo del Toro's Cabinet of Curiosities, which is out Oct. 25, new sitcom Blockbuster, out November 3. And the gritty Addams Family spinoff Wednesday, which hits the streamer on November 23.
HBO Max ended things with House of the Dragon triumphantly: the finale episode drew the biggest audience for a show on the network since the Game of Thrones finale. According to the streamer, House of the Dragon episodes averages 29 million viewers per episode. But now, it's somewhat unclear what can take over for House of the Dragon. On October 30, The White Lotus will premiere its second season with a mostly new cast in Aubrey Plaza, Haley Lu Richardson, Michael Imperioli, and F. Murray Abraham, joining Season 1 stars Jennifer Coolidge and John Gries. While Mike White's social satire and comedy drew raves from critics and some Emmy nods, it won't draw the same audiences that House of the Dragon did. Upcoming marquee HBO shows like Succession, The Last of Us, and The Idol aren't premiering until 2023.
Elsewhere in the streaming world, there are a few obvious contenders coming in the next few weeks. Disney+ will follow up its 2007 Disney movie Enchanted with Disenchanted with Amy Adams reprising her role as Giselle on November 16. While Interview with the Vampire has done well for being an AMC show, it only has three more weeks left before it concludes its first season. On Apple TV+ and Prime Video, marquee new Shantaram and The Peripheral shows have failed to truly take off following their first few episodes. Hulu may sneak into the conversation with a Jerry Falwell Jr. documentary, God Forbid: The Sex Scandal That Brought Down a Dynasty (out Nov. 1), a Jesse Eisenberg and Claire Danes-starring series in Fleishman Is in Trouble (Nov. 17), and a Kumail Nanjiani and Murray Bartlett-starring Welcome to Chippendales (Nov. 22).
It'll be shocking to see another run as we had with Stranger Things at the beginning of the summer and the battle between Rings of Power and House of the Dragon. As this year's streaming slate comes to a close before the holidays, expect shorter bursts of streaming successes: new TV shows people check out, big-name movies making their streaming debuts, and limited series vying for our collective attention before 2022 wraps up.