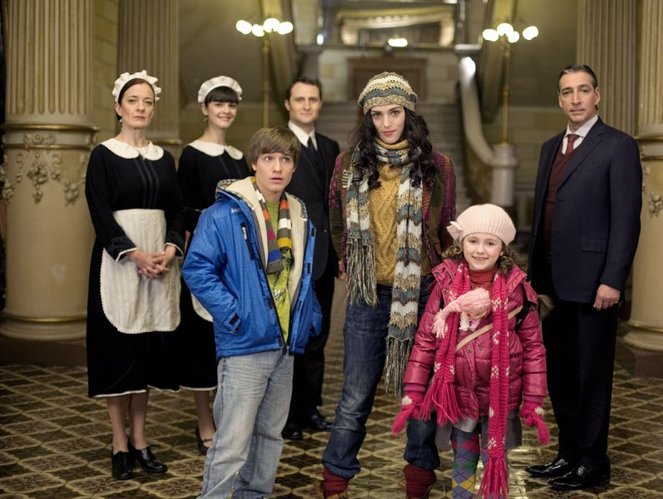 If you're pinching those pennies at the height of this shopping season, you'll probably appreciate these fantastic free Christmas films that you can stream on PopcornFlix.
It's a Wonderful Life
Type: Drama, Family, Fantasy
Release Date: 1946
Director: Frank Capra
Starring: James Stewart, Donna Reed, Lionel Barrymore
Rating: 8.6/10 IMDb
Some holiday movies do suffer from age, but I am happy to report that It's a Wonderful Life is not one of them. I first watched this film when I was 19 years old, spending the holidays with my grandparents in south Texas. My immediate thought was the overwhelming regret that I had waited so long to treat myself to this gem of a film, about a down-on-his-luck businessman realizes that he has so much more to be grateful for than he realizes.
Noel
Type: Family, Drama, Romance
Release Date: 2004
Director: Chazz Paminteri
Starring: Susan Sarandon, Alan Arkin, Paul Walker
Rating: 6.2/10 IMDb
With a star-studded cast, this holiday film follows four strangers on Christmas Eve. Each character's story interconnects with the other, and the result is a heartwarming film that shouldn't be missed.
A Princess for Christmas
Type: Comedy,  Family, Drama, Romance
Release Date: 2011
Director: Michael Damian
Starring: Katie McGrath, Sam Heughan, Roger Moore
Rating: 6.5/10 IMDb
What is is about royal palaces and the holidays? Whatever it is, we here at Reel Good approve! In this Hallmark Channel original, an aunt who has lost her sister becomes responsible for her young niece and nephew, only to discover that her late brother-in-law's family includes royalty. You can fill in the blanks from there.
Ebenezer
Type: Drama, Fantasy
Release Date: 1998
Director: Ken Jubenvill
Starring: Jack Palance, Ricky Schroder, Amy Locane
Rating: 5.9/10 IMDb
In this loose adaptation of Charles Dickens' 'A Christmas Carol,' the story is retold in a western setting. Here, Ebenezer Scrooge is portrayed by Jack Palance and Ricky Schroeder costars.
A Christmas Carol
Type: Family, Drama, Animation
Release Date: 1994
Director: Takashi Masunaga & Toshiyuki Hiruma
Starring: Tony Ail, Nathan Aswell, Cheralynn Bailey
Rating: 6.4/10 IMDb
This 1994 animated production of A Christmas Carol is great to share with the kids. The story is already pretty dark, and this version is no exception.
Christmas Miracle
Type: Family, Drama,
Release Date: 2012
Director: Terry Ingram
Starring: Allison Hossack, Aaron Pearl, Dan Payne
Rating: 5.3/10 IMDb
Even with the usual cheese ("The good cheese," trademark Sabienna Bowman) that comes with many of Thomas Kinkade's Christmas films, there comes a time of year when all a holiday movie has to do, is convey a genuine sense of holiday warmth and coziness that doesn't feel like it came straight off of a soundstage. Christmas Miracle has that in spades.
 A Golden Christmas
Type: Comedy,  Family, Romance
Release Date: 2009
Director: John Murlowski
Starring: Andrea Roth, Nicholas Brendan, Elisa Donovan
Rating: 5.8/10 IMDb
Christmas time, long-lost best friends, and a truckload of golden retriever puppies? Sign me up!