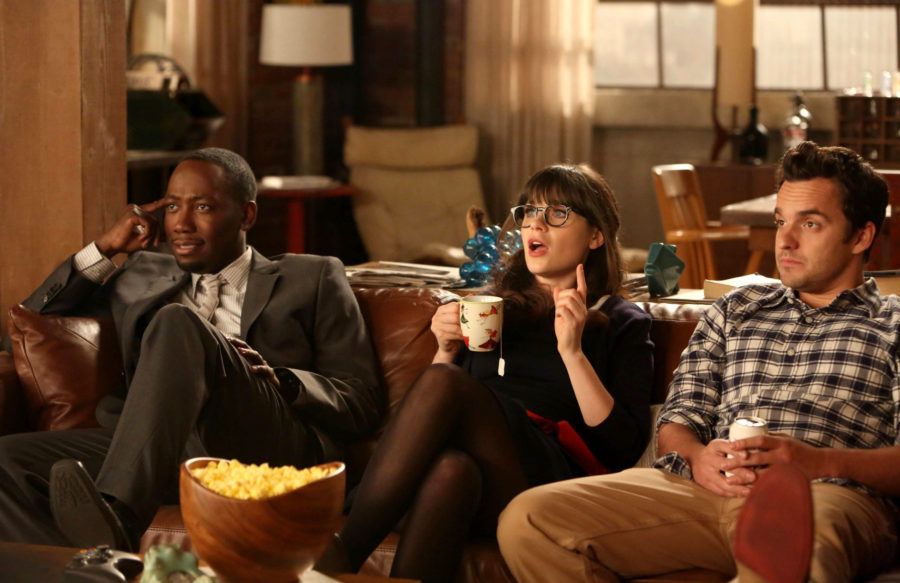 "Cable TV is on its Deathbed."
"Cable TV Could be Dead in Two Years."
Those and other similar headlines touting the death of cable at the hands of streaming services, have been floating around the internet for several years now. Yet, despite these cries of cable's demise, the TV channel service is still around, and actually quite popular, according to the data. Sure, cable TV isn't as popular as it was at the dawn of the millennium, but there aren't quite as many cord-cutters out there as reports have led us to believe.
Reelgood User Data as of May 2019 indicates that the majority of American households still have a cable subscription. Where the results seem to differ, is which streaming service is most likely to have the highest number of cable-free users.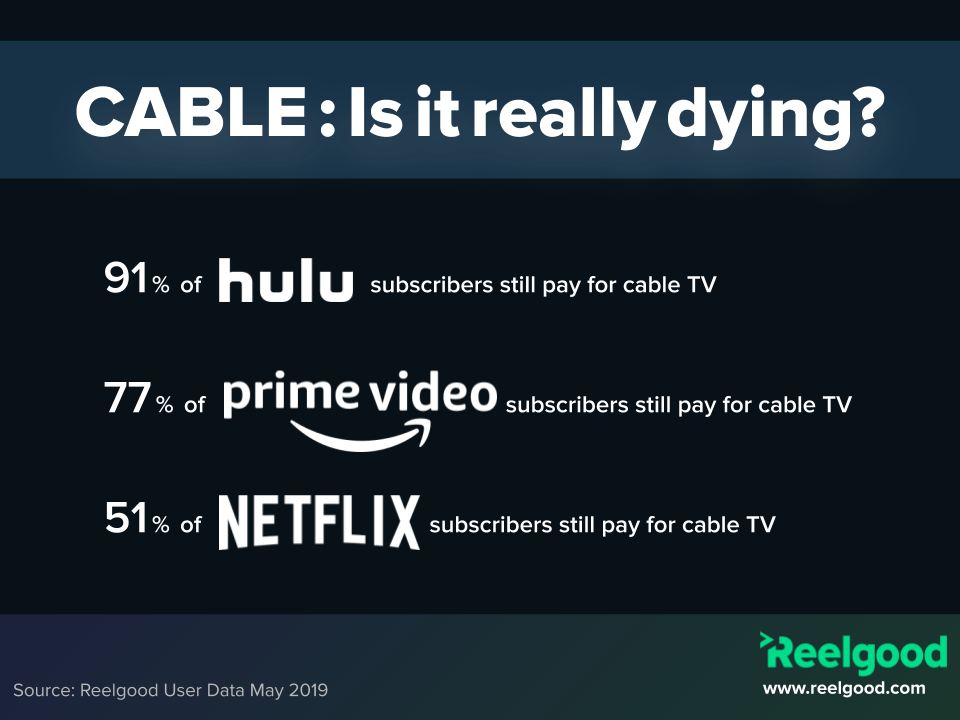 A whopping 91 percent of Hulu subscribers still have cable, which actually seems a little strange, since much of Hulu's content is made up of TV shows already on cable channels. Perhaps Hulu users are just so in love with cable TV programming that they need a backup service in case they miss their favorite episode of House Hunters or their queue of recorded shows is full?
The streaming service with the second highest list of cable subscribers is Prime Video, which like Hulu, also has a heavy catalog of TV shows pulled from cable channels. Each streaming service has its own hits — Hulu's got The Handmaid's Tale, while Prime has Jack Ryan — but neither can compete with Netflix's bounty of original programming.
Finally, we come to Netflix, the streaming service by which all other streaming services are compared to. Netflix may not have killed cable, but it's definitely not helped it. Still, the majority of Netflix subscribers (51 percent) still have a cable subscription. Given that Netflix has been culling popular TV series like It's Always Sunny in Philadelphia and Parks and Recreation from its listings, keeping one's cable subscription with Netflix makes the most sense. Netflix has been increasing its original programming in recent years and 2020 will likely see even more popular broadcast and cable series leave the streaming platform.
With Universal and Disney both planning to launch their own streaming platforms, consumers are going to have to choose how many streaming services get their cash. Then again, maybe they'll call the cable guy.