Tatsuya Endo is the author and illustrator of the Japanese manga series Spy x Family. It had its latest adaptation produced by Wit Studio and CloverWorks which debuted in April 2022 on TV Tokyo and its affiliate stations before being licensed by Muse Communication in Asia and Crunchyroll globally. The first season consists of a total of 12 mystery, comedy, drama, and action-packed episodes, making it ideal for binge-watching, especially since there aren't many of them. The Spy x Family is still in production and the second season has been scheduled for October 2022. As a result, fans may anticipate a brand-new, fantastic season of Spy x Family in later years.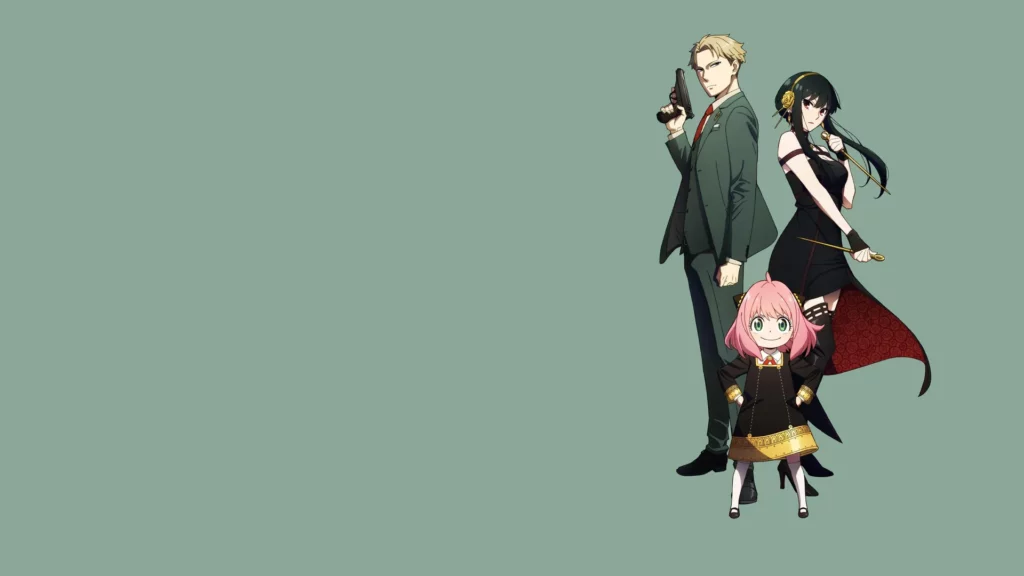 Spy x Family has received high marks from critics for its solid plot, excellent animation, and comedy-action-packed themes. Numerous awards have also been given to the series, including those from Next Manga Awards in 2019, the 4th Tsutaya Comic Awards 2020, the 13th Manga Taishō in 2020, Da Vinci 20th Annual Book of the Year in 2020, the 14th Manga Taishō in 2020, and French Babelio Readers' Awards in 2022. These accolades all serve to highlight how excellent the show is and how it has drawn fans from all over the world.

Spy x Family is one of those shows that consistently achieve the potential of an animated series thanks to its compelling story, provocative themes, top-notch action, animation, and well-written characters. The major and supporting cast of Spy x Family has been compiled below to enable us to relive those great, nostalgic moments with our cherished characters.
Loid Forger / Twilight (Takuya Eguchi)

The story's protagonist is Loid Forger, a spy for the Westalis Intelligence Agency, also known as WISE, and is voiced by Takuya Eguchi. He goes by the code name "Twilight," and is known as the world's top spy. Loid is a pretty classic figure that loves to operate independently. However, as the series progresses, we can see how he creates a family, adopts Anya, who is secretly telepathic, and marries Yor for the same reason. Yor also has a secret, since she is a skilled assassin. And later on, he encounters difficulties when given the duty of raising a family.

Loid's brilliance is unrivaled in the series. Loid is also a blissful, unpretentious, clever, logical, and practical genius. In addition, his analytical demeanor evaluates every aspect for better outcomes, making him a good character altogether. Throughout the series, he demonstrates his seriousness and commitment to performing his duties as a spy, hoping to succeed in halting or averting international wars.

Yor Forger / Thorn Princess (Saori Hayami)

Saori Hayami plays the voice of Yor Forger, a 27-year-old assassin who works for the Garden and goes by the alias "Thorn Princess." In the series, Yor also plays the roles of Loid Forger's wife and Anya Forger's mother. She appears as the Thorn Princess and is clothed in a black dress with red rose embroidery, gloves, black knee boots, and deadly weaponry. Yor's assigned task and typical targets are frequently affluent legislators, dishonest bureaucrats, and private citizens.

Despite being a dangerous and skilled assassin, Yor also comes across as a very distant person who rarely interacts with her coworkers. She is also shy and introverted. She communicates herself in a composed, hilarious, bizarre, and occasionally incredibly sincere way. She is a big supporter of her younger brother and has come to adore Anya and guards her, especially during dire situations.
Anya Forger (Atsumi Tanezaki)

Anya Forger, voiced by Atsumi Tanezaki, is a young orphan who claims to be six years old to be adopted by Twilight. After that, she succeeds and becomes Loid Forger and Yor Forger's adopted daughter, where she has been placed in Loid's guardianship as an aspect of his present mission. Anya's history is quite tragic; when we first meet her, she is an orphan identified as Test Subject 007, and she was accidentally endowed with telepathic skills that allow her to read the thoughts of others as they are being tried to express.

Despite having had a troubled childhood, she is actually a lively, upbeat, lovely, and kind girl with a charming way of expressing herself. She may have trouble in school, yet she is wiser than she actually is; this is probably a result of her ability to read people's minds, which she uses to her advantage. It is also apparent that the series would not be as excellent as it is today without Anya, as Anya is what gives the show its authentically comedic atmosphere.

Franky Franklin (Hiroyuki Yoshino)

Hiroyuki Yoshino, who voices Franky Franklin, is a knowledge broker and deep asset for the Osnabian organization. He is also Twilight's friend and a professional WISE agent who occasionally works with Twilight on smaller field missions. His main responsibilities include intellectual prowess and behind-the-scenes operations.

Regarding intelligence and strategic approach, Franky Franklin ranks right behind Twilight as one of the series' smartest characters. He gives Loid the tools and services he requires to complete his task perfectly and immediately, while also serving as a source of relevant data about news and occurrences that are relevant to his mission, such as details about Eden Academy.

Damian Desmond (Natsumi Fujiwara)

First-year student Damian Desmond, voiced by Natsumi Fujiwara, is Anya's classmate at Eden Academy. He is introduced as the second son of Donovan Desmond, the National Unity Party's (NUP) chairman and the primary target of Loid. Damian naturally attained a highly acclaimed reputation amongst his peers due to his background as the son of a wealthy and influential person, which caused him to become quite conceited.

We can tell from the series that he also has the best chance of becoming an imperial scholar. The Imperial Scholars are the finest of the elite, and Anya has yet to reach their extremely high status. Members of the Imperial Scholars show superior degrees of intelligence, amazing abilities, or have been demonstrated to have a major influence on society. Despite his academic prowess, he may struggle when Anya approaches, and he begins to develop feelings for her. Throughout the program, he may blush and become bewildered about Anya, refusing to accept his affection for her.

Yuri Briar (Kensho Ono)

Yor Forger's younger brother, Yuri Briar, voiced by Kensho Ono, is a twenty-year-old high-profile government official who works for the State Security Service. He hides his job from his sister and presents himself as an ordinary civil servant working for the foreign ministry. He is incredibly smart under normal circumstances, but his soft spot for his sister makes him prone to errors when she is implicated.

Yuri is very cautious and protective of Yor to the point of becoming sophisticated. As a result, he examines Loid and analyzes his motivations. Still, he cannot discern what Loid is actually concealing and simply accepts what is happening while also placing Anya into the picture.

Henry Henderson (Kazuhiro Yamaji)

One of the most important people at Eden Academy is Henry Henderson, who is voiced by Kazuhiro Yamaji. He oversees the class that Anya and Damian are in. Henderson is a polished individual who places great importance on beauty, a positive approach, and demeanor. He is fascinated with "elegance," and his famous remark has become viral worldwide.

He is reliable and considerate of those who deserve his regard. He admires the Forgers for their upbeat outlook and tight-knit families. Henderson is also an effective instructor at the school, who does not allow any violations of the fundamental rights of individuals and treats everyone equally with no exception.

Overall, the show is generally fairly outstanding because it offers excellent action, drama, comedy, loaded episodes with lots of mystery for each setting. The series was made very intriguing by its strong plot and storyline, which was contrasted with well-written characters who contributed positive diversity and allowed for a great mix in the show. It is absolutely fantastic, as evidenced by the awards it won. It is a highly recommended show for children, teenagers, and adults because it provides top-notch enjoyment for all viewers and offers insightful information on certain themes.