The world was first introduced to Shia LaBeouf when he portrayed Louis Stevens on Disney's Even Stevens. From then on, it was clear that Shia had a knack for acting and a bright future ahead of him in Hollywood. Since then, he has starred in a wide array of films ranging from blockbusters to indie projects, eventually becoming one of the most recognizable faces in film today.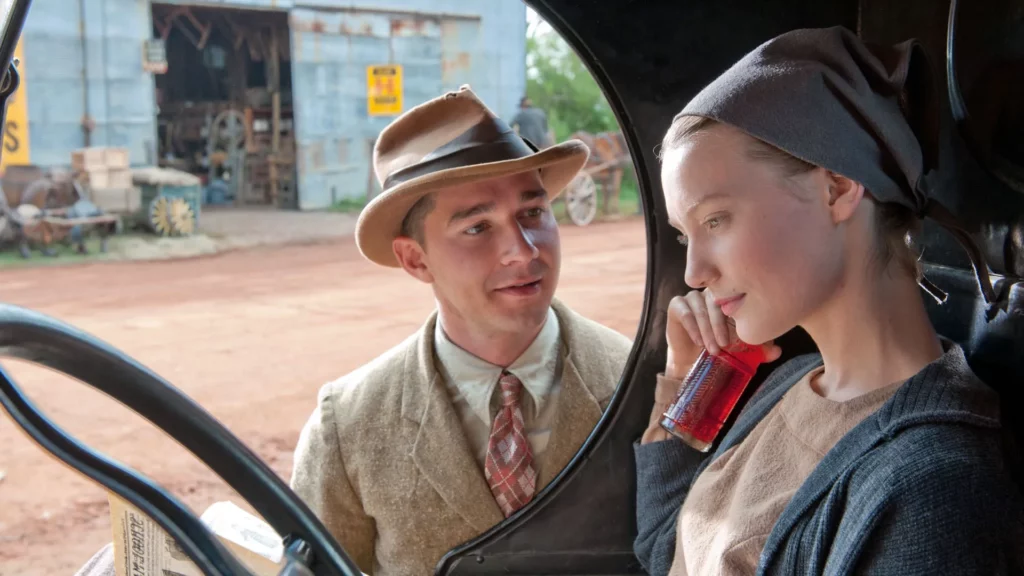 From Transformers to Honey Boy, here are 10 of his best movies that truly showcase his impressive range as an actor:
1. Holes (2003)
If you haven't seen Holes yet, you are missing out on a classic family movie that will warm your heart and make you laugh out loud! It follows Stanley Yelnats, played by Shia LaBeouf, who is unjustly sent to a juvenile detention center for a crime he didn't commit. There, he meets Zero (Khleo Thomas), a friend who helps him survive the tough environment. LaBeouf is great in this movie, and his performance will leave you wanting more. Watch Holes on Reelgood here.
2. Disturbia (2007)
Disturbia is one of Shia Labeouf's most thrilling films and will surely get your adrenaline pumping! It follows teenager Kale (Shia LaBeouf) as he gets put under house arrest after punching his Spanish teacher. While there, out of boredom, Kale begins to suspect that his neighbor is a serial killer. This movie has some great twists and turns that will keep you guessing until the end. Watch Disturbia on Reelgood here.
3. Transformers (2007)
This action-packed blockbuster stars Shia Labeouf as Sam Witwicky, an ordinary teenager caught up in an epic battle between the Autobots and Decepticons. LaBeouf does a great job of portraying the teenage hero tasked with saving the world from evil robots! The special effects are amazing, and this movie will surely entertain any audience. Watch Transformers on Reelgood here.
4. Indiana Jones and the Kingdom of the Crystal Skull (2008)
Shia Labeouf stars alongside Harrison Ford as Mutt in this fourth installment of the Indiana Jones franchise. It follows Indy as he races against time to find an ancient artifact before it falls into the wrong hands. This action-packed movie has some great special effects that bring it all together! Watch Indiana Jones and The Kingdom of The Crystal Skull on Reelgood here.
5. Eagle Eye (2008)
Eagle Eye is an action-packed thriller that stars Shia LaBeouf as Jerry Shaw, a young man who finds himself the target of a mysterious caller. He and a single mother (Michelle Monaghan) are thrust into a dangerous cat-and-mouse game with government agents. This movie will keep you on the edge of your seat! Watch Eagle Eye on Reelgood here: https://reelgood.com/movie/eagle-eye-2008
6. Wall Street: Money Never Sleeps (2010)
Shia Labeouf proves his acting chops in this sequel to Oliver Stone's Wall Street. It follows Gordon Gekko (Michael Douglas) as he exits prison and reunites with his daughter (Carey Mulligan). Labeouf plays her fiancé, a Wall Street trader caught up in Gordon's schemes. This movie has great performances and will make you think twice about the stock market. Watch Wall Street: Money Never Sleeps on Reelgood here.
7. Lawless (2012)
Shia LaBeouf stars alongside Tom Hardy and Jessica Chastain in this Prohibition-era crime drama. It follows three brothers who are running a bootlegging business in their small town until a ruthless deputy comes to town and starts stirring up trouble. LaBeouf does a great job of playing Jack Bondurant, the youngest brother who is determined to protect his family from harm. Watch Lawless on Reelgood here.
8. Fury (2014)
Set during World War II, Fury follows a group of American soldiers led by Don "Wardaddy" Collier (Brad Pitt) and Norman Ellison (Shia Labeouf). The crew faces their biggest challenge when they are sent behind enemy lines on a mission to take out a Nazi stronghold. This movie is intense and heartbreaking but has some great moments of camaraderie between the soldiers. Watch Fury on Reelgood here.
9. Man Down (2015)
Shia LaBeouf plays former U.S. Marine Gabriel Drummer in this psychological war drama set in a post-apocalyptic America. This movie follows Drummer as he embarks on a search for his estranged wife and son in the wake of a devastating war. It's an emotional journey that will leave you feeling heartbroken and hopeful. Watch Man Down on Reelgood here.
10.Borg vs McEnroe (2017)
This sports drama tells the story of one of the greatest rivalries in tennis history between Bjorn Borg (Sverrir Gudnason) and John McEnroe (Shia LaBeouf). It follows their journey to the legendary 1980 Wimbledon tournament and reveals the inner turmoil behind their public rivalry. This movie is an emotional look at what it takes to become a champion, and it will leave you on the edge of your seat until the very end! Watch Borg vs McEnroe on Reelgood here.
Conclusion
Shia Labeouf has had a long career as an actor; these ten movies are just a few examples of his amazing work. He's proven to be a great dramatic actor in movies like Wall Street: Money Never Sleeps, Fury, and Man Down and an action star in films such as Transformers, Indiana Jones, and The Kingdom of The Crystal Skull and Eagle Eye. So why not take some time this weekend to watch some of his amazing movies?
We hope you enjoyed reading about the best Shia Labeouf Movies! What's your favorite movie from Shia LaBeouf? Let us know in the comments below.