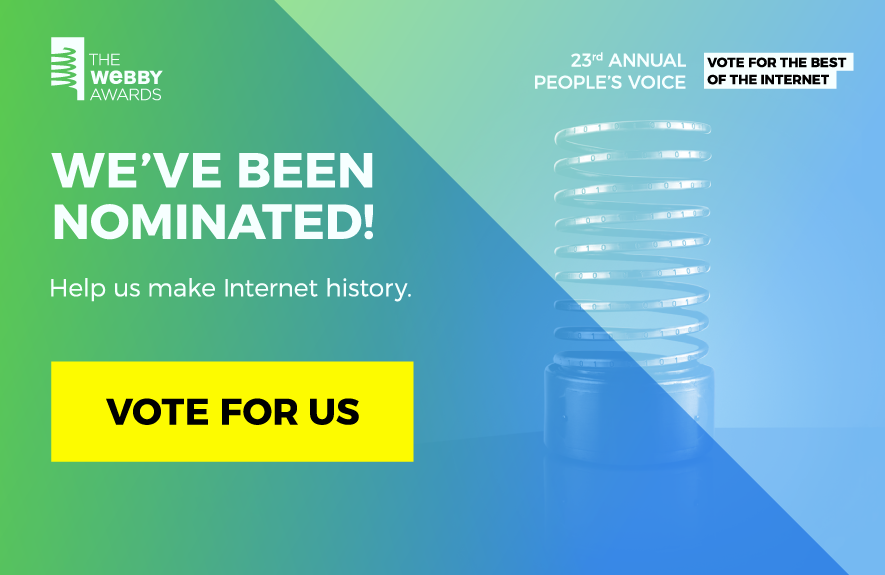 We just found out we've been nominated for a Webby Award in the entertainment apps category!
We've got some pretty stiff competition, including Ellentube. As in, the Ellen DeGeneres. If that's not making it, then we don't know what is!
Now, one quick favor before you get back to streaming: Please vote for us!
It takes just a minute and would mean so much to all of us here at Reelgood. Voting is open now until Thursday, April 18th.
How do I vote? All voting occurs here. Anybody is eligible to vote in People's Voice, and you can vote once in each category until April 18th. Last year, over 3.5 million votes were cast.
What's a Webby? Hailed as the "Internet's highest honor" by The New York Times, The Webby Awards is the leading international awards organization honoring excellence on the Internet. A nomination means our work has been singled out as one of the five best in the world in its category (and among the top 10% of all work entered, selected among 13,000 entries).