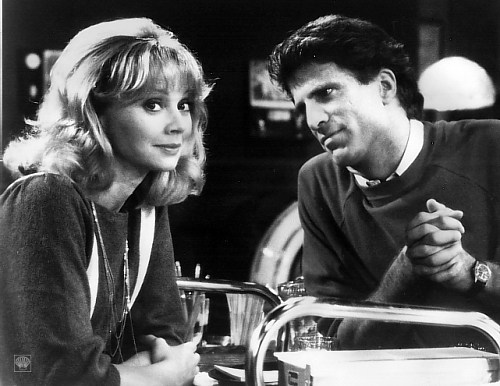 With news breaking that the entire original cast of The Sandlot will be reuniting for a TV series, and with Amazon's edge-of-your-seat series Hanna bringing Joel Kinnaman and Mireille Enos of AMC's The Killing back together, March has been a pretty good month for TV reunions. It's hard to complain when we've been given such good things, but while the universe is listening, we've got a few more requests!
Here are 11 sets of co-stars we would love to see reunited!
Ewan McGregor and Nicole Kidman (Moulin Rouge!)
Type: Drama, Romance, Musical
Release Date: 2001
Director: Baz Luhrmann
Rating: 7.6/10 IMDb
Not for nothing, but in 2 years it will be the 20th anniversary of the release of the beloved musical Moulin Rouge! And fans have surely waited long enough to see Satine and Christian… I mean Nicole and Ewan, back together again.
Michael Raymond-James and Donal Logue, (Terriers)
Type: Mystery, Crime, Drama
Release Date: 2010
Rating: 94% RT, 8.4/10 IMDb
I will never stop singing the praises of this short-lived but supremely excellent dramedy, Terriers. And it's no mystery why the show was so wonderful. The chemistry and camaraderie between the series stars, Donal Logue and Michael Raymond-James is topnotch and utterly watchable. With the two of them still at their peak, this is the perfect time to reunite them on screen. If we can't have more Terriers, Hollywood powers-that-be, at least give us this.
Ted Danson & Shelley Long (Cheers)
Type: Drama, Comedy
Release Date: 1982
Rating: 7.9/10 IMDb
https://www.youtube.com/watch?v=0XGx3PY5n6c
Question! What would be more perfect than Shelley Long appearing on Danson's current hit sitcom The Good Place, finally reuniting Sam and Diane once and for all? Answer? Literally nothing.
Cole and Dylan Sprouse (The Suite Life of Zack and Cody)
Type: Comedy, Children
Release Date: 2006
Rating: 6.4/10 IMDb
Rumor has it that Dylan has gone on record to say that he will never appear on his brother Cole's show Riverdale, but fans still can't help but hope! Having Dylan appear as a long-lost evil twin of Jughead's would be right up this show's dark and twisty alley.
Fran Drescher and Charles Shaughnessy (The Nanny)
Type: Comedy, Family
Release Date: 1993
Rating: 76% RT, 6.9/10 IMDb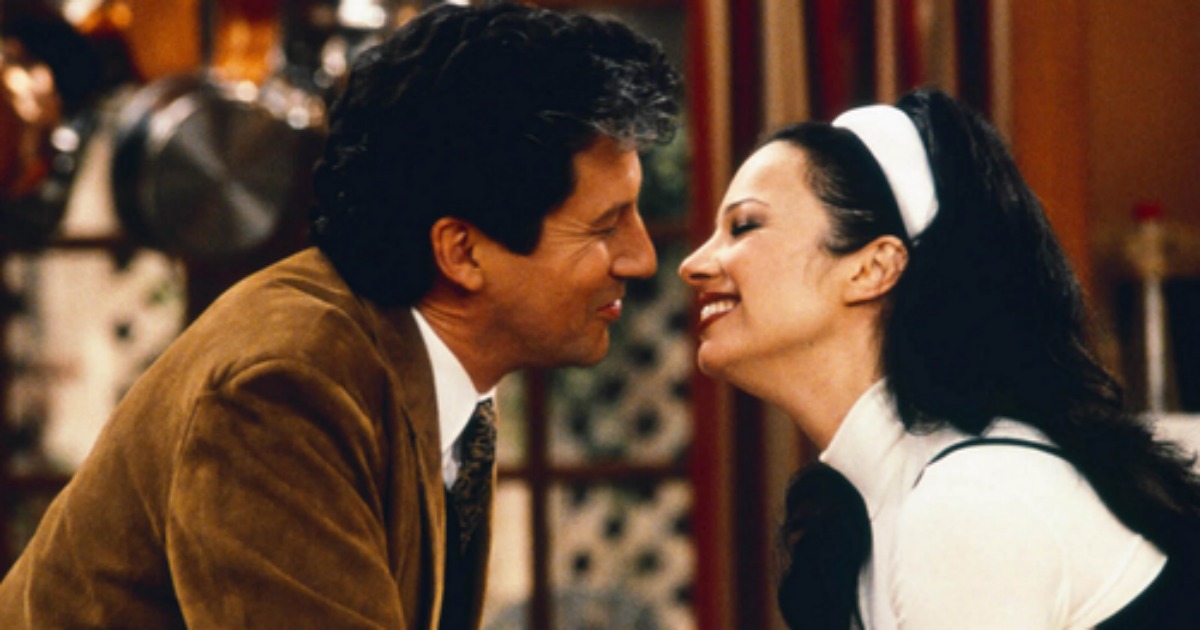 Mr. Sheffield and Fran Fine are quite possibly the most adorable sitcom couple ever. At least from the 1990s! Both Drescher and Shaughnessy have aged really well and seeing them, and their signature accents, together again would bring some much-needed joy back into our lives.
Anne Hathaway and Meryl Streep (The Devil Wears Prada)
Type: Drama, Comedy
Release Date: 2006
Director: David Frankel
Rating: 6.9/10 IMDb
It's hard to believe these two ladies have not shared screen time since 2006's The Devil Wears Prada. With Hathaway now bonafide Hollywood royalty, it's time that she and Streep get back together for another go-round, this time maybe in a drama?
Zach Braff and Donald Faison (Scrubs)
Type: Comedy, Drama
Release Date: 2001
Rating: 84% RT, 8.4/10 IMDb
When you think of Scrubs the biggest takeaway you probably think of is the amazing on-screen friendship between J.D. and Turk. I know I can't be the only one who would love to see these two stars reunited once more. Perhaps another small screen venture? We're not greedy!
Busy Phillips and Michelle Williams (Dawson's Creek)  
Type: Drama, Romance
Release Date: 1998
Rating: 6/10 IMDb
These two besties didn't get that much screen time back on the Creek, but their rock solid off-screen friendship is still going strong today and we would love nothing more than to see them front and center, acting opposite each other once again.
Emma Stone and Ryan Gosling (La La Land)
Type: Science Fiction, Mystery, Thriller, Drama
Release Date: 2016
Director: Damien Chazelle
Rating: 8/10 IMDb
We know this one may be too soon (and it certainly wasn't their first go-round), but after 2016s La La Land we are dying to see these two co-stars cast opposite each other again. It could totally be a thing. Like Matthau and Lemmon! (No? Okay, but close!)
Matthew Perry & Matt LeBlanc (Friends)
Type:  Comedy
Release Date: 1994
Rating: 78% RT, 8.9/10 IMDb
https://www.youtube.com/watch?v=SHvzX2pl2ec
While Friends was about a group of friends, no one can really deny that Joey and Chandler's love for each other was the very heart of the show. While it would be unbelievable to see the entire cast reunited, we've got a special place in our heart for these two.
Robert Downey Jr. & Gwyneth Paltrow (Iron Man)
Type: Science-Fiction, Action & Adventure
Release Date: 2008
Director: Jon Favreau
Rating: 93% RT, 7.9/10 IMDb
While this one may be a stretch, would it be too much to ask to see Iron Man and Pepper Potts step out of their Marvel roles and into something like… maybe a heartfelt romantic comedy? Fans would be all over it.