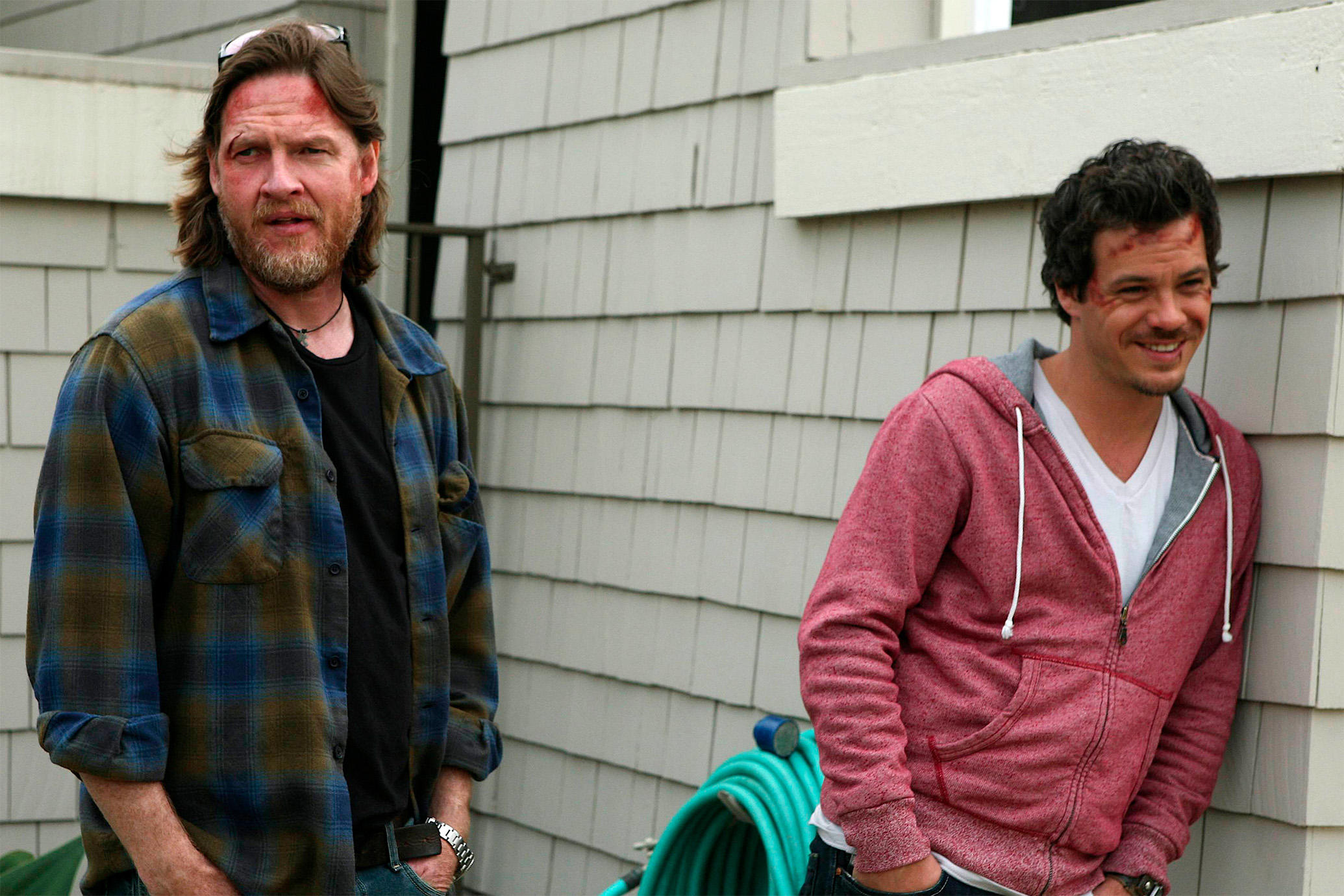 If you're a TV fan, you undoubtedly know what it's like to fall in love with a show and be devastated when it gets cancelled out of nowhere. So much potential gone in an instant.
While we're really hoping that TV executives everywhere will take our pain into account and just stop canceling new shows so quickly, it probably won't ever happen. So without further ado, here are just a few of the best shows that didn't make it past the first season.
Firefly
Type: Drama

,

Science-Fiction

,

Action & Adventure

,

Fantasy
Release Date: 2002
Starring: Nathan Fillion

,

Gina Torres

,

Alan Tudyk
https://www.youtube.com/watch?v=mEx6UpiIKM4
Joss Whedon's first foray into proper sci-fi storytelling was a huge hit with fans. Unfortunately, after bungling the episode order, the network made a hasty decision in cancelling this 2002 series that could have been wildly successful.
Kitchen Confidential
Type:

Comedy

,

Romance


Release Date: 2005
Starring:

Bradley Cooper

,

Nicholas Brendan

,

Jaime King
This television adaptation of Anthony Bourdain's memoir of the same name stars none other than Bradley Cooper himself. While the show was largely missed by audiences, it is lauded as being funny and utterly watchable. Thankfully, the show is now available to stream on Hulu.
The Grinder
Type: Comedy
Release Date: 2015
Starring:

Rob Lowe

,

Fred Savage

,

Mary Elizabeth Ellis
Rob Lowe has made a big splash in the comedy world over the last decade. First with his stellar turn as hilarious health-nut Chris Traeger on Parks and Recreation, and then in 2015 as TV star Dean Sanderson on The Grinder. Despite the show's rave reviews, the network just didn't think the series had the ratings to warrant renewing it for a second season. Watch this series in its entirety for free on Sony Crackle.
Wonderfalls
Type:

Drama

,

Science-Fiction

,

Comedy

,

Fantasy


Release Date: 2004
Starring:

Caroline Dhavernas

,

Tyron Leitso

,

Lee Pace
In Wonderfalls, we follow Jaye, a cynical souvenir shop employee, as she begins to experience the unexplainable. This quirky dramedy from the creator of Dead Like Me and Pushing Daisies was unfortunately gone from the airwaves far too soon.
LA to Vegas
Type:

Comedy


Release Date: 2018
Starring:

Dylan McDermott

,

Kim Matula

,

Nathan Lee Graham
Another sitcom that just couldn't compete, LA to Vegas is a recent victim of the great TV axe of history. This hilarious comedy was well worth the watch and we were sorry to see it go.
Bunheads
Type:

Drama

,

Comedy
Release Date: 2012
Starring:

Sutton Foster

,

Kelly Bishop

,

Julia Goldani Telles
With Amy Sherman-Palladino, Sutton Foster, and Kelly Bishop, Bunheads was a sure ratings win, right? Wrong. While the show was charming and lovely and all of the things you might have expected, this is one reviewer that thinks the show may have suffered an early death due to its unfortunate name. (I myself mistakenly typed Bungheads at least twice while writing this very brief review.) If you are willing to overlook its unfortunate nomenclature, please give this show a try. Though it only lasted one season, it was certainly worth it.
 Freaks and Geeks
Type:

Drama

,

Comedy
Release Date: 1999
Starring:

Linda Cardellini

,

James Franco

,

Busy Philipps
While I loved every minute of this show and wish it could have continued, there is something so iconic about its first (and only) season that might not have been quite so meaningful had it not been axed so soon.
The Get Down
Type:

Drama

,

Musical
Release Date: 2016
Starring:

Justice Smith

,

Shameik Moore

,

Herizen F. Guardiola
The cancellation of this sleek and creative series by Netflix is a mystery to me still to this day. As the network is quite tight-lipped about its ratings, we can only assume that the decision was made due to show being criminally under-watched.
Terriers
Type:

Drama

,

Crime

,

Mystery
Release Date: 2010
Starring:

Donal Logue

,

Michael Raymond-James

,

Rockmond Dunbar
Of all the gone-too-soon cancellations, none of them hurt more than Terriers. Donal Logue and Michael Raymond-James were perfect as private detective partners, Hank and Britt. And I truly believe that if this show had aired only one or two years later it would have had a bright future. It seems the show-runner and stars are constantly talking about the possibility of reviving the series, so I'm just going to sit over here crossing my fingers as much as humanly possible.
 My So-Called Life
Type:

Drama

,

Comedy

,

Romance
Release Date: 1994
Starring:

Claire Danes

,

Jared Leto

,

Wilson Cruz
There are two types of people in this world. People who love My So-Called Life, and people who have never seen it. This list would not be complete without the show that started this all (for most of us). The series harkens back to a simpler time, aka the mid-nineties, Pittsburgh, and truly encapsulates what life was like back then, especially for teenagers.