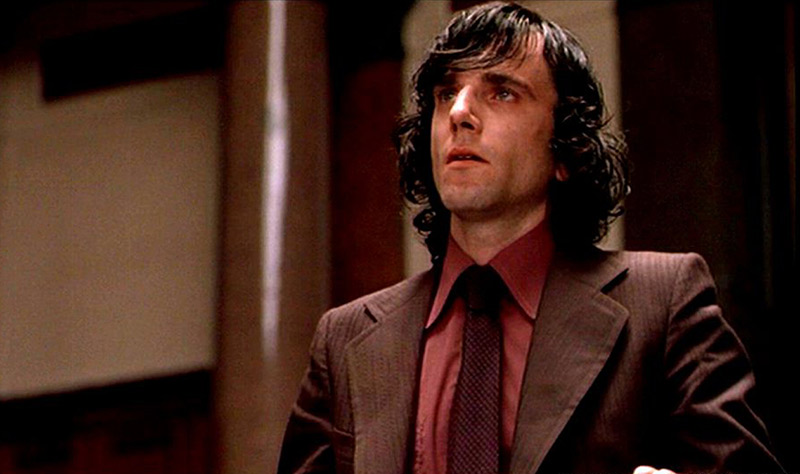 When you think of St. Patrick's Day, what comes to mind? Perhaps parades and people drinking heavily at an Irish pub while "Danny Boy" plays in the background? Well if you don't feel like putting on your best "Kiss Me, I'm Irish" t-shirt and heading out to the festivities, a movie is a great alternative. Better yet, how about one that has a bit of Irish flavor?
From gritty crime dramas to romance and historical period pieces, here are several films that make for great St. Paddy's day movies. Pour yourself a pint of Guinness, grab a bowl of shepherd's pie, and kick back with these St. Patrick's Day movies.
The Departed
Type: Drama, Crime
Release Date: 2006
Director: Martin Scorsese
Starring: Jack Nicholson, Matt Damon, Leonardo DiCaprio
Rating: 91% RT, 8.5 IMDb
Next to Goodfellas, The Departed is arguably Martin Scorsese's best gangster film. It was also the movie that finally nabbed him an Oscar for Best Director. The gritty crime drama is loosely based on the reputation of Boston mobster Whitey Bulger and centers around two FBI agents — one working for the mob, and one working to bring the mob down.
In the Name of the Father
Type: Drama
Release Date: 1993
Director: Jim Sheridan
Starring: Daniel Day-Lewis, Emma Thompson
Rating: 94% RT, 8.1 IMDb
One of the best courtroom dramas of the 1990s, the movie is a biographical film that tells the story of four Irishmen who were wrongfully convicted of a 1974 IRA bombing. The film came out just a few years after the height of the IRA's rash of terror, and Daniel Day-Lewis received an Oscar nomination for his portrayal of Gerry Conlon.
Far and Away
Type: Drama, Romance
Release Date: 1992
Director: Ron Howard
Starring: Tom Cruise, Nicole Kidman
Rating: 62% RT, 6.6 IMDb
Despite getting lukewarm reviews from critics at the time, this epic romance film was a box office smash with audiences. The film's stars, Tom Cruise and Nicole Kidman were married at the time and play two Irish immigrants who move to the United States in the late 19th century to make a run at securing a piece of the American dream. Yes, the dialogue can feel like it was lifted from a paperback romance novel at times, but both Cruise and Kidman fully commit to the story.
The Boondock Saints
Type: Crime, Thriller
Release Date: 1999
Director: Troy Duffy
Starring: William Dafoe, Sean Patrick Flanery, Norman Reedus
Rating: 23% RT, 7.8 IMDb
The Rotten Tomatoes and IMDb scores should tip you off that critics hated this movie, but audiences loved it. Several films in the mid-90s aimed at mimicking Pulp Fiction, and The Boondock Saints pulled it off the best. The story centers around two Irish Catholic brothers who take justice into their own hands and go after Boston's criminal underworld with guns blazing.
Brooklyn
Type: Drama, Romance
Release Date: 2015
Director: John Crowley
Starring: Saoirse Ronan, Emory Cohen, Domhnall Gleeson
Rating: 97% RT, 7.5 IMDb
When a young girl makes the long journey from Ireland to 1950s Brooklyn, New York, she falls in love with an American man, but soon finds that leaving her past behind isn't so easy. The film is both witty and sad, but brilliantly captures the trials and triumphs of leaving home in search of something better.
The Brothers McMullen
Type: Comedy, Drama
Release Date: 1995
Director: Edward Burns
Starring: Edward Burns, Connie Britton, Michael McGlone
Rating: 91% RT, 6.6 IMDb
Writer/director Edward Burns was reportedly working as an intern at Entertainment Tonight when he approached Robert Redford about his indie film script. The comedy centers on three Irish-American brothers in Long Island, New York who are all wrestling with different romantic troubles. The film didn't cause much of a stir at the box office, but won the Grand Jury prize at the Sundance Film Festival.
Michael Collins
Type: Drama, Thriller
Release Date: 1996
Director: Neil Jordan
Starring: Liam Neeson, Julia Roberts, Aidan Quinn
Rating: 77% RT, 7.2 IMDb
Based on the life of an Irish patriot who fought and died during Ireland's Civil War of the 1920s, the biopic takes a look at Collins' guerrilla tactics in pulling Ireland away from British rule. Neeson and the rest of the movie's all-star cast do a superb job at bringing to life a turbulent time in Ireland's history.
The Wind That Shakes The Barley
Type: Drama
Release Date: 2006
Director: Ken Loach
Starring: Cillian Murphy, Pádraic Delaney, Liam Cunningham
Rating: 89% RT, 7.5 IMDb
Taking another look at the guerrilla tactics used by the Irish in Ireland's Civil War, this war drama focuses on a pair of brothers who have taken up arms on opposite sides of the cause. The film may be set in the past, but the questions that it raises about family and loyalty to country are relevant in any century. Don't be surprised if the powerful and heartbreaking story has you crying into your Guinness by the film's end.
Angela's Ashes
Type: Drama
Release Date: 1999
Director: Alan Parker
Starring: Emily Watson, Robert Carlyle
Rating: 52% RT, 7.3 IMDb
Based on author Frank McCourt's memoir of the same name, the film chronicles the author's childhood after his family is forced to move from America back to Ireland. Upon returning to Ireland, the movie follows McCourt as he struggles to find a way to earn enough money to go back to the United States.