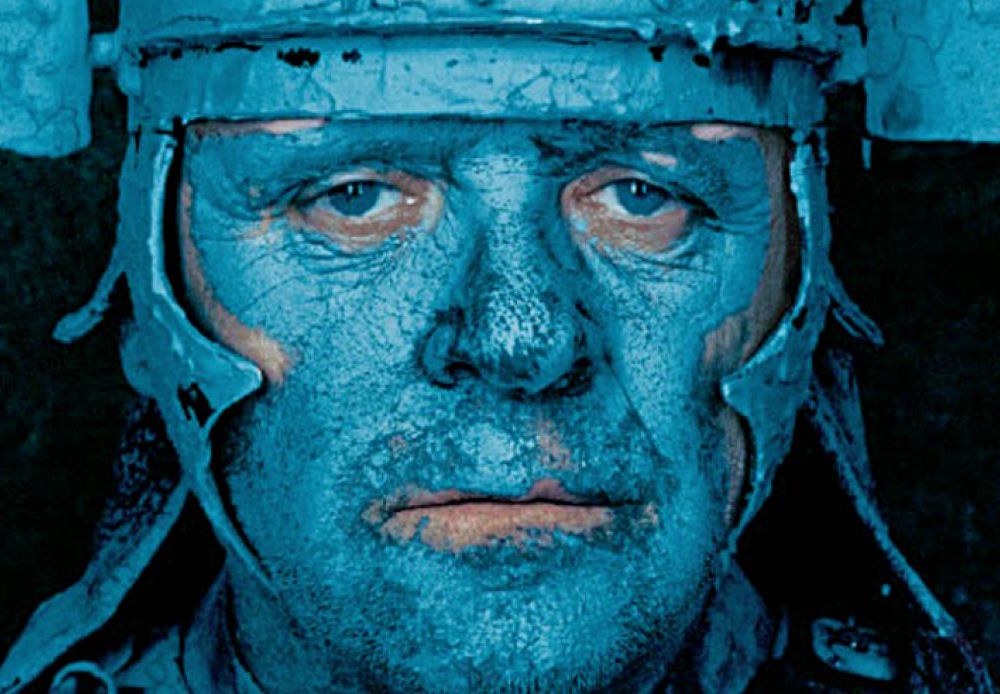 "Beware the ides of March…"
Even those of us who haven't read a Shakespeare play since high school will remember that eerie fortune from the soothsayer, warning Caesar that something truly terrible was bound to happen on the 15th of March. So there's definitely not a more perfect time to immerse yourself in the cinematic world of Shakespeare than right now.
Forsooth, here are 8 of our current favorite Shakespeare adaptations:
A Midsummer Night's Dream
Type: Fantasy, Comedy
Release Date: 1999
Director: Michael Hoffman
Starring: Kevin Kline, Michelle Pfeiffer, Stanley Tucci
Rating: 6.4/10 IMDb
This comedy about a mischievous band of fairies is one of Shakespeare's best, and this 1999 adaptation with an all-star cast is truly magical. If you've never taken the time to see this one, you're in for a real treat.
Titus
Type: Drama, History
Release Date: 1999
Director: Julie Taymor
Starring: Anthony Hopkins, Jessica Lange, Jonathan Rhys Meyers
Rating: 68% RT, 7.2/10 IMDb
Titus is director Julie Taymor's first attempt at adapting one of Shakespeare's plays (she would later go on to direct 2010's The Tempest). This re-telling of the over-the-top Shakespeare tragedy, Titus Andronicus, is bold, shocking, grisly, and everything the play was originally meant to be.
Macbeth
Type: Action & Adventure, Drama
Release Date: 2015
Director: Justin Kurzel
Starring: Michael Fassbender, Marion Cotillard, Paddy Considine
Rating: 6.6/10 IMDb
With Michael Fassbender and Marion Cotillard in lead roles, this is one of the better versions of the story of Macbeth. With a sleek look, this faithful adaptation is a worthwhile pursuit.
Cymbeline
Type: Drama, Action & Adventure
Release Date: 2014
Director: Michael Almereyda
Starring: Ed Harris, Dakota Johnson, Milla Jovovich
Rating: 3.8/10 IMDb
If you're not super into Shakespeare, but are curious to see what all the fuss is about, try checking out 2014's Cymbeline. The film takes the Cymbeline straight to modern-day, in a story of a deadly war between a group of dirty cops and a biker gang.
King Lear
Type: Drama, History
Release Date: 2018
Director: Richard Eyre
Starring: Anthony Hopkins, Emma Thompson, Emily Watson
Rating: 89% RT, 6.1/10 IMDb
With the legendary Anthony Hopkins starring in last year's television adaptation of King Lear, Shakespeare fans were more than satisfied. While a little less meaty than other adaptations, the strong performances from the cast are the true star here.
Much Ado About Nothing
Type: Drama, Comedy
Release Date: 2012
Director: Joss Whedon
Starring: Amy Acker, Alexis Denisof, Nathan Fillion
Rating: 86% RT, 7.2/10 IMDb
https://www.youtube.com/watch?v=jk5kkLNPg8g
This adaptation of one of Shakespeare's better-known comedies comes from director Joss Whedon, the man behind the iconic character of Buffy Summers and who brought Marvel's The Avengers to the big screen for the first time. This is a contemporary adaptation with a lot of Whedon's favorite actors from past projects and in exquisite black and white.
Hamlet
Type: Drama
Release Date: 1998
Director: Kenneth Branagh
Starring: Kenneth Branagh, Derek Jacobi, Julie Christie
Rating: 95% RT, 7.8/10 IMDb
While this version of Hamlet is over 4 hours long, it is also the most faithful adaptation of the play and every minute is worth it. Plus, Kenneth Branagh is just as fantastic here as we have all come to expect. If you're looking for a more hip and cool adaptation, try the 2000 version starring Ethan Hawke.
Romeo + Juliet
Type: Drama, Romance
Release Date: 1996
Director: Baz Luhrmann
Starring: Leonardo DiCaprio, Claire Danes, John Leguizamo
Rating: 72% RT, 6.8/10 IMDb
This 1996 film adaptation of the tragic love story between Romeo Montague and Juliet Capulet is my personal favorite. While the film is set in a more modern era, with cars and guns replacing chariots and swords, director Baz Luhrmann kept the original language, and the acting here makes it come alive.