With most of us stuck inside at the moment, we're sure you're wondering how everyone's making use of their time.
One form of distraction that a lot of consumers are turning to is video content. Video streaming activity is at an all-time high, so now the team here at Reelgood looked at our data to find which types of content are most popular among millions of our users in the U.S.
We have a feeling that while the results may be close to what you expected, it will be no less reassuring to know how people in the same situation may be coping.
So without further ado, for the first chart, we took a look at which TV show and movie genres saw the biggest gains and losses in streaming share — pre-quarantine vs. during the quarantine.
Spoiler alert: lighter, more feel-good genres like Animation and Family saw the most increase while genres like Horror, War, and Crime dropped in streaming share. This sounds about right considering millions of children are at home with their parents 24/7. It stands to reason that the adults in the house would go for more kid-friendly titles.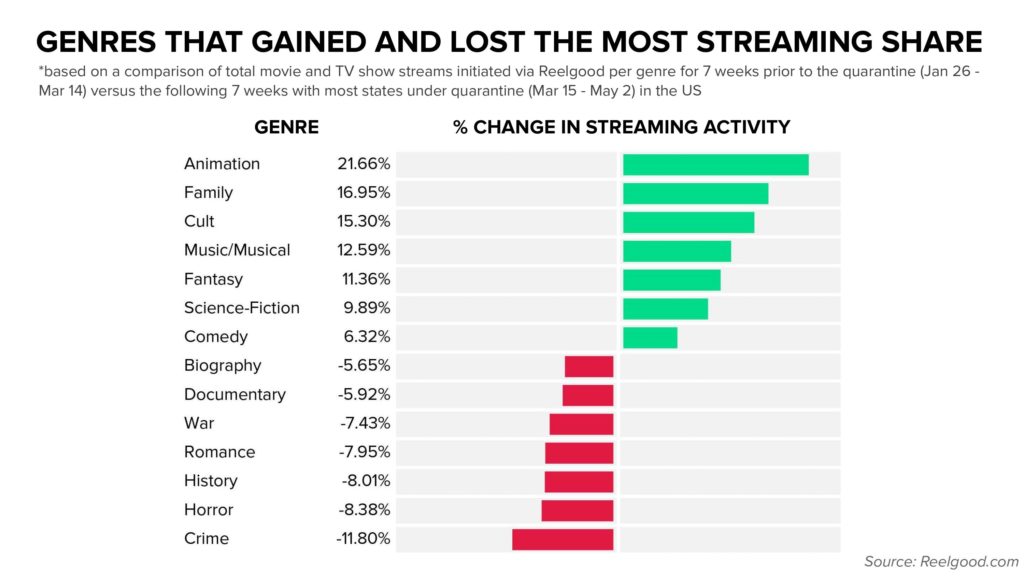 For the second chart, we compared which genres were the most popular pre-quarantine vs. what's most popular now, with most states still restricted. As Drama continues to sit snugly at the top, Comedy and Sci-Fi each jumped up two spots while more serious genres like Thriller, Crime, and Horror all fell down the ranks.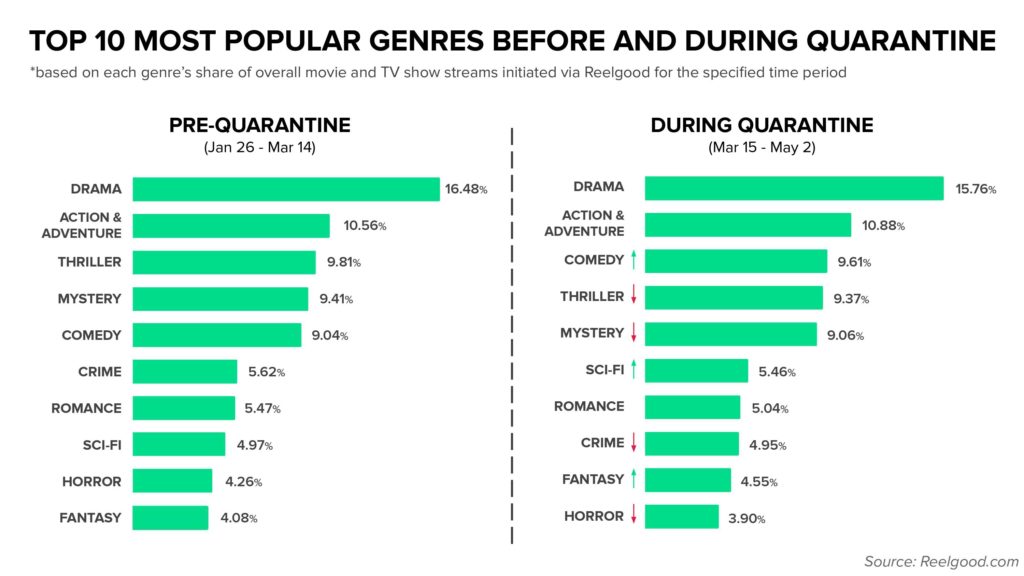 *the arrows mark which genres went up or down in ranking during the quarantine
Finally, since it's apparent audiences are turning more toward genres that are easier and fun to watch, we took a look at what the top 20 most-watched lighthearted TV shows were from March 16 – May 10, 2020.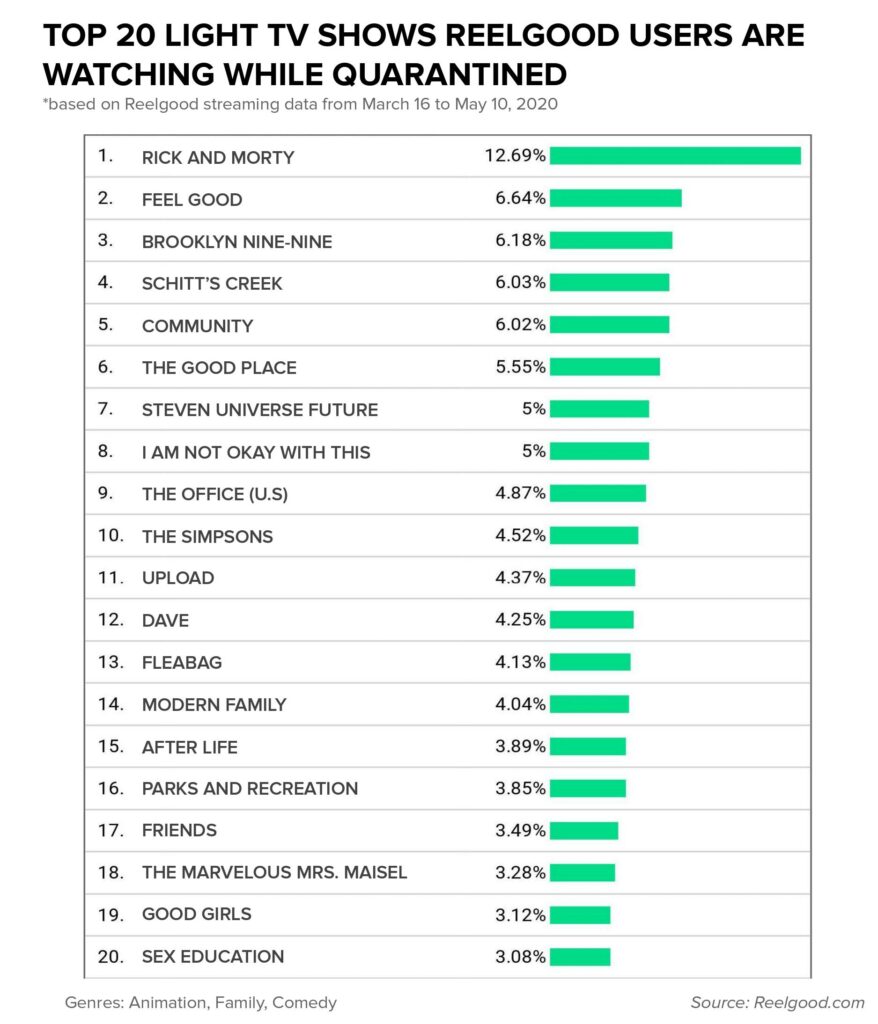 *in this table, 100% = the total number of streams/playback for all 20 titles on the list for the specified time period.
On a similar note, if you're curious about which shows (all genres) users started watching for the very first time after U.S states started shutting down in March, check out our piece on the Top 20 TV Shows Everyone's Watching For The First Time While Quarantined.
For more information about Reelgood Data and Insights, please contact Nicolas@reelgood.com