The exceptional directors Charles Todd and Devin Amar directed the musical documentary Romeo Santos: King of Bachata, which was also produced by Sony Music Latin, Chimby Productions, and Scheme Engine. HBO Max premiered the documentary on July 30, 2021, with a running time of 1 hour and 32 minutes. This blends the making-of and greatest highlights of this massive concert with the travels of Dominican late-night host, screenwriter, and entertainer Joel "The Kid Mero" Martinez as he visits the Caribbean country in search of the bachata's origins. The Dominican Republic's rural taverns and restaurants are where the music first emerged, and Mero's voyage explores how it came to be known worldwide.

The film provides a behind-the-scenes glimpse into Santos' innovation process, his sources of motivation, and his persistent studio production as he progressed from a humble gig musician to a world-class artist and enabled bachata to become a well-known genre to gain recognition on a worldwide scale. This documentary was mainly influenced by Romeo's albums, which had unexpected cameos from well-known performers. This explains why the event is a once-in-a-lifetime triumph of Latin culture and a pivotal moment in the development of Latin music.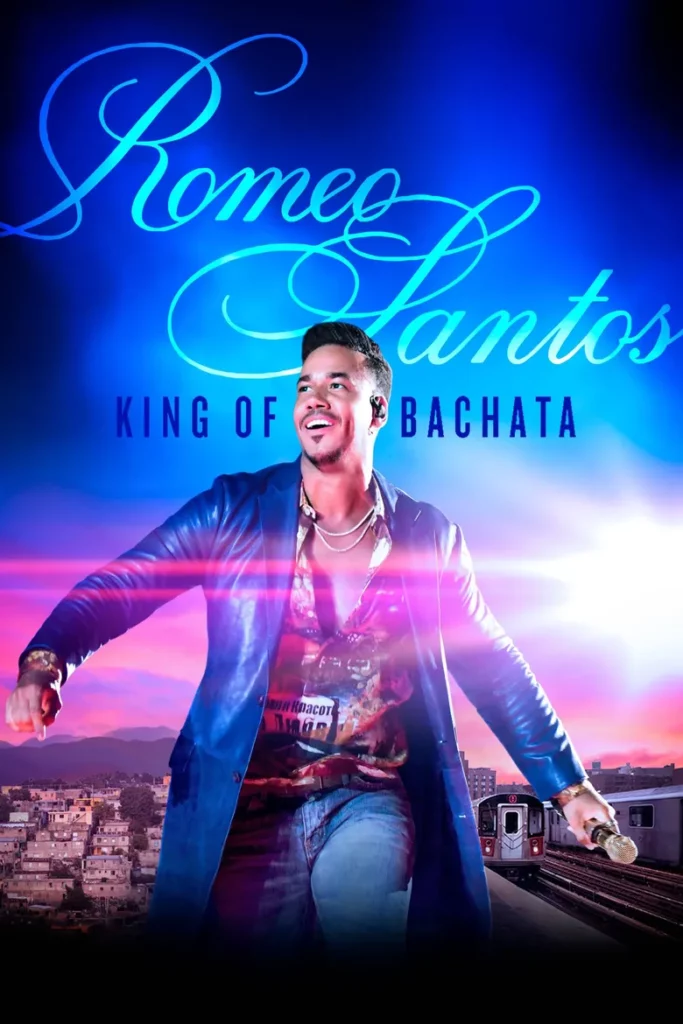 All About Romeo Bachata

The legendary Anthony Romeo Santos was born on July 21, 1981, to a Dominican father and a Puerto Rican mother in the Bronx, New York City. Romeo's family introduced him to Latin music genres when he was a young child, and he started his career as a singer in a local church. He is the principal vocalist and lyricist for the bachata group Aventura. He is an American singer, songwriter, record producer, and actor. He was raised in poverty; his mother stayed home to raise the family while his father worked as a laborer.

In the past, Romeo Santos spent his entire childhood and adolescence in a bachata music environment. Romeo, his cousin, and two of their colleagues got together to establish a group they branded Aventura. They began creating Bachata music, which they would perform at neighborhood gatherings and tiny eateries. As they gained popularity, people began asking them to perform everywhere throughout the Bronx community. Aventura's members never had any aspirations of becoming well-known. For all of them, music was merely a pastime and a hobby. However, Aventura released their debut album, which contained four songs, one of which, Obsession, became so well-known that it was played everywhere, including barbershops, businesses, eateries, and cars.

Romeo Santos' fame started to bloom, and he went on many travels that would often sell out significant events.; his recognition grew to the point where he became the first Latin artist to ever sell out the MetLife Stadium throughout his career. There was such a high demand for the public to see him that he had to add several dates to his tour and still be able to sell a bunch of tickets. He continued collaborating with some of the greatest bachateros in music history and famous artists, which helped him win the respect and appreciation of all Dominicans and garner millions of supporters worldwide. As a result of his fame also enabled the recognition of bachata music worldwide.

History of Bachata
The music genre known as "bachata" was born in the Dominican Republic during the first half of the 20th century. It is a combination of native Taino and Sub-Saharan African musical styles with southwestern European influences, primarily Spanish musical instrument music, and is a reflection of the ethnic differences of the Dominican citizens. Yet, as recently as the 1980s, bachata was seen as too vulgar, unrefined, and harmonically primitive to be aired on radio or television in the Dominican Republic due to its long history of being overlooked by the Dominican elite connected with generational poverty and violence.

But over the following years, it underwent modernization and got all the hype and image branding common to commercial pop music elsewhere. It was also an early phase of the pop bachata genre. Additionally, bachata started to gain popularity during this time outside Latin dance clubs. The bachata ensemble Aventura had elevated Juan Luis Guerra's early 1990s vision for the genre by the turn of the 21st century. They modernized and transformed the genre under the direction of lead singer Anthony Romeo Santos. By that time, Romeo Santos had released several chart-topping albums that made the genre well-known worldwide, transforming it from the folk song guitar music of the Dominican Republic's rural poor to the trendiest latest track in the industry for Latino music internationally.

Film Remarks

The film brought into sharp focus the development of bachata, its culture, and Romeo Santos's success and widespread influence. The film did an excellent job of showcasing Romeo Santos' abilities to become prominent at such a young age, popularize bachata throughout the world, and carry on with his career with other incredible Latin singers, resulting in him being the one and only "King of Bachata." The film is excellent since it shows excellent documentation from a musical, cultural, and historical perspective. The movie is fantastic and highly recommended for its realistic depiction of Romeo Santos' life and success because it provides delightful entertainment and educates viewers with a significant amount of information.