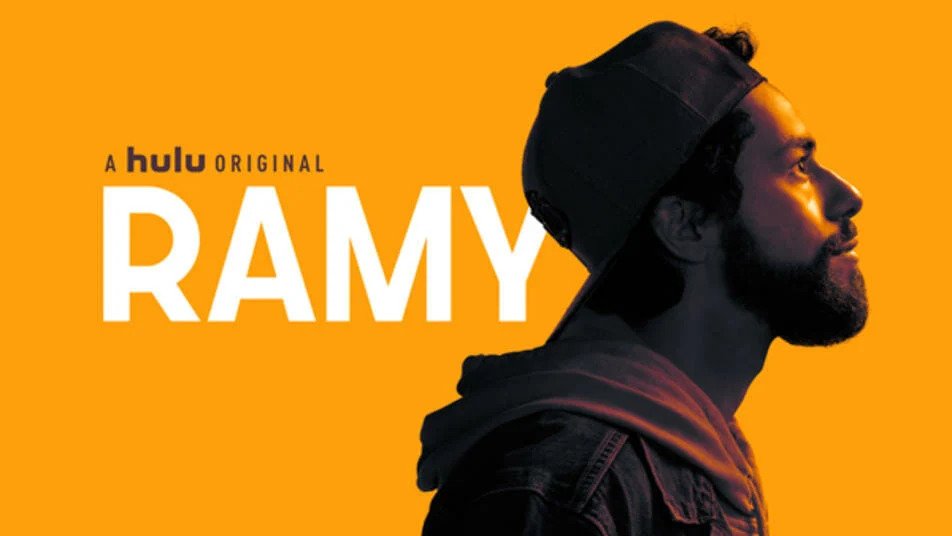 There's nothing quite like finding a perfect new show or movie: something that keeps you entertained for its entire runtime and makes you think deeply for hours or days after viewing. This new column on the Reelgood Blog will take one excellent new film or series and provide a hearty list of semi-related recommendations to make your latest streaming obsession even more rewarding. This week's list is about Ramy, the groundbreaking and surprisingly dark dramedy on Hulu from the comedian and star Ramy Youssef.
Ramy (Hulu)
Ramy is an excellent and groundbreaking show, but it's not for everyone. The Emmy-winning Hulu series from Muslim-American comedian Ramy Youssef is hilarious, searching, and ambitious but also unsparing in its treatment of its protagonist, Ramy, a fictionalized version of the comedian himself. Despite his best efforts to be good and do the right thing, Ramy is a mess. He talks himself into horrifyingly awkward situations, causes emotional carnage wherever he goes, ignores the advice of his friends and family, cheats on his partners, and sleeps around even though his intentions are to be a devout Muslim. Though the end of this show's season two felt like a rock-bottom moment for its hero, the following season finds him flailing even more.
Few, if any, shows take creative risks and write uncompromising plot points to create a character as well-rounded but consistently disappointing as Ramy. Though you're charmed by his unassuming and initially harmless demeanor as a chill guy trying to do good, you're shocked by how his ceaseless narcissism self-sabotages and hurts those around him. While Ramy does abhorrent things, the series is successful in the fact that some part of the audience still roots for him to figure it out. There's no show quite like Ramy, and those that are similar don't get anywhere near as dark, existential, and audacious in scope. If you have a tolerance for cringe and bad behavior, this is the show for you.
But where Ramy succeeds most is in its exploration of immigrant identity, especially as it regards Ramy's family. Though Ramy is the protagonist, there are episodes in the series where he doesn't appear at all, which arguably rank among the series' best. His dad Farouk (Amr Waked), is an entrepreneurial Egyptian immigrant who has fallen on hard economic times; his mom Maysa (Hiam Abbass), a Palestinian immigrant who is fed up with his husband's bad luck; and his sister Dena (May Calamawy), a hard-working aspiring lawyer who has no idea what she wants her future to be, all steal the show. Their inner lives and how Ramy's actions influence their decisions make for the most compelling television.
The rest of Ramy is anchored by its excellent ensemble cast of Ramy's friends Mo (Mohammed Amer), Steve (Steve Way), Steve's Office-obsessed girlfriend (Bella Hadid), and Ramy's closeted and vitriolic uncle Naseem (Laith Nakli). While Ramy is unafraid to really get into the dirt of poor decisions and moral depravity, it's an ultimately empathic show about decent people surviving in a new country and grappling with their faith.
1. Mo (Netflix)
While Muslim-American comedian Ramy Youssef had a semi-autobiographical dramedy series produced by A24 become a critically-acclaimed success on Hulu, Muslim-American comedian Mohammed Amer has a semi-autobiographical dramedy produced by A24 that's poised to become a critically-acclaimed success on Netflix. Though Ramy and Mo have a lot in common on paper: they're remarkably different shows. Amer, who you know as Ramy's cloud kitchen-owning bro friend Mo on Ramy, has a much lighter sensibility than Youssef when it comes to making a show about a first-generation Muslim immigrant. Mo, on Netflix, deals with the affable and resilient Amer as he grows up in Houston, awaits his asylum case, and works off the books to avoid ICE agents and other obstacles to his freedom. It is dark, but Mo, the character, is much funnier and much easier to root for.
2. I May Destroy You (HBO Max)
I May Destroy You only aired for one season in 2020, but on Rolling Stone's Best Shows of All-Time list from last month, the drama from writer and actress Michaela Coel ranked an astounding #19. It's a subtle but overwhelmingly powerful show about a young author whose life is thrown into chaos when she realizes she was drugged and assaulted at a bar. The show is anchored by Coel's remarkable and gut-wrenching performance as lead Arabelle, and it excels by its unflinching dissection of trauma, healing, and righteous rage.
3. Bojack Horseman (Netflix)
This past weekend when Ramy premiered its third season on Hulu, one of the most viral posts about the show was a tweet that read, "Ramy is just Bojack Horseman for Muslims." While Bojack Horseman is a cartoon horse and Ramy is a Muslim man from New Jersey, the two share the same self-destructive tendencies that make for effective, if not profoundly depressing, television. The two eponymous characters on these respective shows can be vile and upsetting in their decisions, but they're both connected by a deep intention to do the right thing and to heal from their trauma. Even though Bojack is a cartoon show, it's one of the deepest explorations into mental health and toxic behavior portrayed on TV.
4. Little America (Apple TV+)
From the producers of Master of None, which is also featured on this list, comes Little America, an Apple TV+ anthology series about immigrants' stories in America. It's a thoughtful, heartwarming, and charming collection of episodic vignettes about people who moved to this country for a better life. Some stories are light-hearted and breezy, while others are devastatingly sad, but each is based on a true story and feels worth watching. Though its first season aired in 2020, another batch of episodes is arriving on Apple TV+ in December.
5. Flatbush Misdemeanors (Showtime Anytime)
Showtime recently canceled Flatbush Misdemeanors, its best comedy, but that doesn't mean you shouldn't check it out. From comedians Dan Perlman and Kevin Iso, who play fictionalized versions of themselves skating through life in Flatbush, Brooklyn, the series is a masterclass in showing how easy it is to stay stagnant in life. Dan's character is a pill-addicted middle school teacher who has trouble sticking up for himself, while Kevin is a self-sabotaging aspiring artist whose main mode of coping is to leave the situation. Over two seasons, the two friends grapple with the fallout from their inability to take control of their lives, sometimes at the expense of their own friendship. Though it's an excellent and funny character study, the show shines as a loving depiction of its titular neighborhood.
6. High Maintenance (HBO Max)
What started as a Vimeo web series about an amiable weed delivery man selling drugs to his dysfunctional New York customers became one of the best series on HBO for a few years (you can stream both on HBO Max). Few shows get the diversity and urban life of New York City as right as High Maintenance. The show's best quality is its versatility: with The Guy's eccentric client list, the show could tell short, slice-of-life stories about a variety of New Yorkers. It can also veer seamlessly from mood to mood as some episodes are plain funny depicting narcissists, freeloaders, and wealthy yuppies, while others go to more emotionally resonant territory, like one standout, which shows a stay-at-home Dad diving into the world of cross-dressing.
7. Master of None (Netflix)
Since Master of None first aired in 2015, you can see how influential the show has become in series like Ramy, Fleabag, High Maintenance, and many others. Aziz Ansari's dramedy that he also stars (as Dev, a well-intentioned but oafish New York actor who struggles with his place in the world and his identity as a first-generation immigrant). In its second season, the show hit its stride with Dev traveling to Italy and Ansari being inspired by classic Italian cinema in his shot selection and cinematography.
8. Reservation Dogs (Hulu)
One of the best shows on TV only got better in its second season. From showrunners y Sterlin Harjo and Taika Waititi, this dramedy follows a group of indigenous friends growing up on a reservation in rural Oklahoma. Like Ramy, the series is a no-pretension and no-BS look at life with characters grappling with their own identity and their own place in America. Main actors Devery Jacobs, D'Pharaoh Woon-A-Tai, Lane Factor, and Paulina Alexis have all been fantastic.
9. Ramy Youssef: Feelings (HBO Max)
Ramy Youssef's stand-up is a much different experience than Ramy, the TV show, but you can see his sensibility translate to each medium by watching his material. Like his show, this HBO special grapples with his own upbringing as a first-generation Egyptian immigrant, religious guilt, and sex, but here, he employs many of the 2019 pop culture references that still feel funny and relevant even though we're years past the Trump administration.