Justin Timberlake is a renowned singer and actor who has made waves in both industries. He rose to fame as one of the leading members of *NSYNC before going solo with his debut album, Justified (2002). After achieving success on stage and screen, he began appearing in movies such as The Social Network (2010), In Time (2011), and Friends With Benefits (2011). From romantic comedies to science fiction thrillers – here are some of Justin Timberlake's movie appearances throughout his career.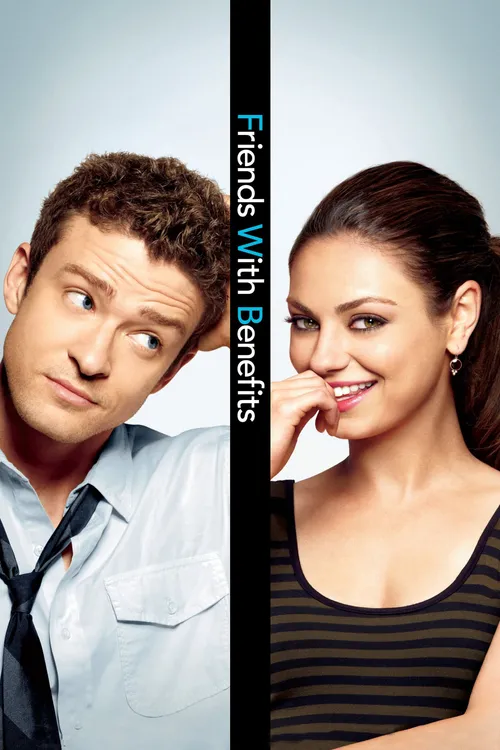 The Love Guru
Released in 2008, The Love Guru follows an Indian guru named Pitka, who is trying desperately to get a brokenhearted hockey player's marriage back on track in time to help his team win their championship. Despite being universally panned by critics upon release, it was notable for introducing audiences worldwide to Justin playing Jacques Grande, a French Canadian rival NHL player who attempts to seduce Meagan Good's Prudence Roanoke character away from her husband during pregame ceremonies at the center ice rink.
The Social Network
Released in 2010, this David Fincher-directed drama follows the rise of Mark Zuckerberg and his creation of Facebook. Justin Timberlake portrays Sean Parker, a former president at Napster (a file sharing application) who becomes an investor in the company. Despite being skeptical about its potential success, he eventually takes control over it as CEO – pushing aside Eduardo Saverin (Andrew Garfield), along with numerous lawsuits from other parties claiming ownership rights over "the Facebook" platform that is taking off exponentially worldwide and quickly changing lives everywhere. His performance earned him various accolades, including the Golden Globe nomination for Best Supporting Actor, proving how talented Timberlake could be when given a chance to show a range of abilities outside the musical realm too.
Friends With Benefits
This 2011 romantic comedy stars Mila Kunis alongside Justin, two friends deciding to become "friends with benefits" without any strings attached, only to discover the relationship has much more depth than initially thought. Justin portrayed Dylan Harper's character who was placed a charge of directing a couple of music videos used throughout the feature-length flick, adding an extra layer of excitement fans couldn't help. The film also gave us the classic hit song "Mirrors" still listened to today, honoring someone special's life by watching and making sure we never forget them once gone forever.
Trolls
Trolls (2016) is an animated musical that follows two trolls trying to save their village from the Bergens. Justin and Anna Kendrick voice Branch and Poppy, respectively, two characters who must put aside their differences and work together on a quest to find happiness for all of Troll Town. The movie proved popular earning an Academy Award nomination for Best Original Song ("Can't Stop This Feeling") which was performed by Justin himself at the Oscars ceremony the same year.
Wonder Wheel
Woody Allen's 2017 drama Wonder Wheel is set in 1950s Coney Island starring Kate Winslet, Jim Belushi, and Juno Temple. Justin plays Mickey Rubin's character embroiled in a love triangle between two women with complicated life choices made throughout the feature-length flick. Even though it didn't exactly receive positive reviews, critics' box office still managed to gain traction garnering the attention of viewers worldwide and showcasing another side of the talented musician actor.
Conclusion
As you can see, Justin Timberlake has had a varied career in the film industry. From comedies to dramas and thrillers – his performances have been praised by both audiences and critics alike. Whether it's singing on screen or providing comedic relief as an extra layer of depth for other movie characters, he continues to prove himself as one of Hollywood's valuable assets in cinematic entertainment today.