"Jury Duty" (2023) is a captivating series that offers a unique blend of reality TV and scripted drama.
However, to watch Jury Duty on Freevee in Australia, you need a VPN to bypass geo-restrictions. Freevee is only available for viewers in the US due to the content licensing agreements, so if you try to access it outside of the US, you won't be able to stream anything. A VPN gives your device an American IP address, allowing it to appear as though you are located in the US and thus bypass the geo-blocks so that you can watch Freevee's movies, shows, and live TV from any part of the world.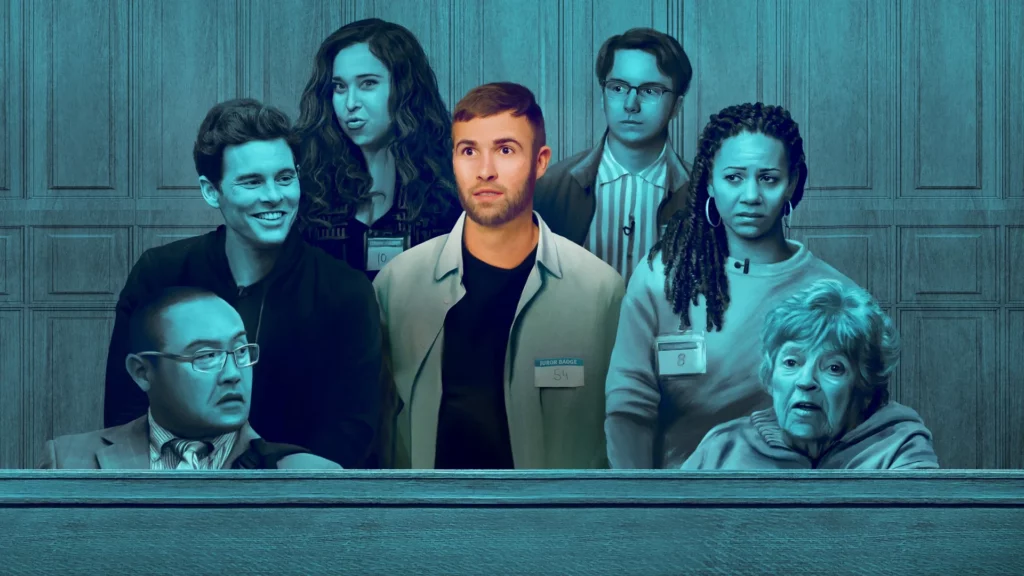 How to watch/stream Jury Duty on Freevee in Australia
You can easily watch Jury Duty on Freevee in just a few steps with a VPN:
Download a secure and reliable VPN (like ExpressVPN) to your device.
Connect to a VPN server in the US
Sign in to your Amazon account
Enjoy the show!
5 Reasons Why You Should Consider Watching This Innovative Show:
Intriguing premise: The series' concept of having a real-life juror unaware that everything around him is staged sets the stage for engaging and unexpected twists. The mixture of reality and fiction keeps viewers hooked, eager to see how the story unfolds.
Stellar cast: Ronald Gladden's authentic reactions as the unwitting juror add a layer of realism to the series, while James Marsden's acting skills bring depth and credibility to his role. The ensemble cast, featuring talented actors playing the roles of other jurors, lawyers, and witnesses, creates a believable courtroom environment.
Suspense and drama: As the fake trial progresses, the suspense builds, and viewers are left wondering how Ronald will react to each new development. The unpredictable nature of the series keeps audiences engaged and on the edge of their seats.
Unique format: Combining elements of reality TV, scripted drama, and legal procedural, "Jury Duty" offers a fresh take on the courtroom genre. This innovative format sets it apart from other shows and makes it an exciting option for fans of legal dramas and reality TV.
Positive reception: With a high IMDb audience rating of 8.5, the series has been well-received by viewers. This speaks to the show's quality and ability to captivate audiences with its unique premise and engaging storytelling.
Overall, "Jury Duty" (2023) is a must-watch series for courtroom dramas, reality TV, and innovative storytelling fans. With its intriguing premise, talented cast, and suspenseful plot, you will want to experience this exciting show available on Freevee and Prime Video.
When and Where to Watch Jury Duty
The first season of Jury Duty is available to stream on Amazon's Freevee (in the US, the UK, and Germany) as well as Amazon Prime Video (in Australia and New Zealand) last Friday, April 7, 2023. The season consists of 8 episodes, with the first four premiering on the series premiere day and two new episodes released each Friday until the finale last April 21.
Jury Duty Season 1 Episode Release Schedule
Season 1 Episode 1: Voir Dire (April 7, 2023) – Ronald Gladden reports for jury duty, oblivious to the fact that he is part of an entirely fabricated court case.
Season 1 Episode 2: Opening Arguments (April 7, 2023) – Ronald and his fellow jurors settle into their hotel, adjusting to life in seclusion.
Season 1 Episode 3: Foreperson (April 7, 2023) – As the newly-appointed foreperson, Ronald faces challenges in managing the peculiar behavior of his fellow jurors.
Season 1 Episode 4: Field Trip (April 7, 2023) – During an unexpected field trip to the crime scene, a suspicious discovery casts new light on the case.
Season 1 Episode 5: Ineffective Assistance(April 14, 2023) – The situation worsens for the defendant as the trial progresses.
Season 1 Episode 6: Closing Arguments (April 14, 2023) – The defense struggles after a series of dubious decisions, while Ken finds himself in a predicament after teaching Ronald a Korean board game.
Season 1 Episode 7: Deliberations (April 21, 2023) – As the foreperson, Ronald is responsible for guiding the jury through deliberations to reach a consensus on the verdict.
Season 1 Episode 8: The Verdict (April 21, 2023) – Upon delivering the verdict, Ronald discovers that another trial took place in the same court, with a separate verdict already determined.
Jury Duty Official Trailer
Jury Duty 2023 Series Cast
Ronald Gladden
James Marsden as himself
Alan Barinholtz as Judge Alan
Susan Berger as Barbara
Cassandra Blair as Vanessa
David Brown as Todd
Kirk Fox as Pat
Ross Kimball as Ross
Pramode Kumar as Ravi
Trisha LaFache as Debra
Mekki Leeper as Noah
Brandon Loeser as Tim
Edy Modica as Jeannie
Rashida "Sheedz" Olayiwola as Bailiff Nikki
Kerry O'Neill as Christine
Whitney Rice as Jacquilline Hillgrove
Maria Russell as Inez
Ishmel Sahid as Lonnie
Ben Seaward as Trevor
Ron Song as Ken
Evan Williams as Shaun