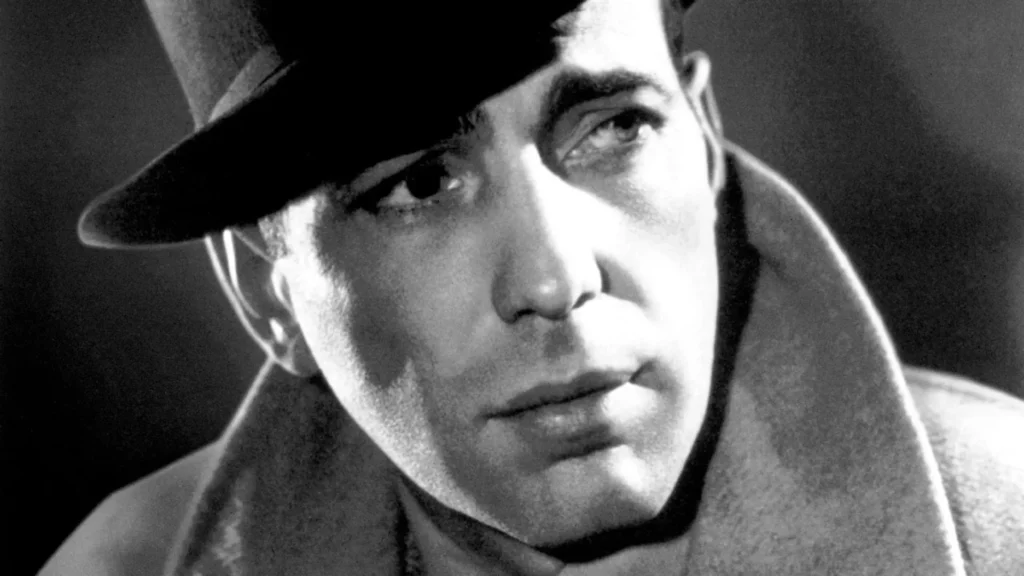 If you're looking for a good mystery to unravel, there's nothing quite like a detective movie. These films are filled with suspense and intrigue and often feature some of the best performances and most iconic characters in film history. So, if you're in the mood for a great detective movie, here are some of the best.
These Best Detective movies are not streaming in your country?
Any of our picks not streaming in your country? ExpressVPN unlocks Reelgood and all of your streaming services, giving you access to all movies and TV shows from around the world. Stream them from anywhere with a 30-day money-back trial from ExpressVPN.
Unblock Streaming with ExpressVPN (3 months free for Reelgood users!)
Connect to a US or UK server via ExpressVPN.
Let ExpressVPN run in the background as you watch all of your movies and TV shows, securely and with no throttling or bandwidth limits.
The Maltese Falcon (1941)
This classic film noir stars Humphrey Bogart as private detective Sam Spade, hired by a mysterious woman to retrieve a jewel-encrusted statuette. As he investigates, he finds himself caught in a web of lies, deception, and murder. The film is an iconic example of the genre, featuring some of the most memorable dialogue ever written for the big screen.

Chinatown (1974)
Jack Nicholson stars in Roman Polanski's classic neo-noir mystery, which follows private detective J.J. Gittes as he investigates a complex case involving adultery, corruption, and murder. Set in 1930s Los Angeles, the film vividly depicts the city and its seedy underworld. It also features an unforgettable score by Jerry Goldsmith.

The Big Sleep (1946)
This classic noir film stars Humphrey Bogart as Raymond Chandler's iconic private detective Philip Marlowe, who is hired to investigate a complicated case involving blackmail, murder, and a missing girl. The film is filled with twists and turns and features some of Bogart's best work.

The Long Goodbye (1973)
Robert Altman's classic adaptation of Raymond Chandler's novel stars Elliott Gould as Philip Marlowe, a private detective in 1970s Los Angeles. The film is a modern take on the classic noir detective story, featuring some great performances from Gould, Sterling Hayden, and Nina van Pallandt.

The Thin Man (1934)
This classic comedy-mystery stars William Powell and Myrna Loy as Nick and Nora Charles, a married couple investigating a murder case. The film is filled with witty dialogue and features some great performances from Powell and Loy.

L.A. Confidential (1997)
This neo-noir crime film follows three detectives in 1950s Los Angeles investigating murders. The film features an all-star cast, including Kevin Spacey, Russell Crowe, Guy Pearce, and Kim Basinger.

Murder on the Orient Express (1974)
This classic Agatha Christie adaptation stars Albert Finney as world-famous detective Hercule Poirot, who must solve a complicated murder case aboard the Orient Express. The film features an all-star cast, including Ingrid Bergman, Lauren Bacall, and Sean Connery.

Zodiac (2007)
This neo-noir mystery follows two San Francisco detectives investigating the Zodiac Killer, a serial murderer who terrorized the city in the late 1960s and early 1970s. Directed by David Fincher, the film features an all-star cast filled with suspense and intrigue.

Se7en (1995)
This classic neo-noir thriller stars Morgan Freeman and Brad Pitt as two detectives investigating gruesome murders. Directed by David Fincher, the film is filled with suspense and features some great performances from the two leads.

The Girl with the Dragon Tattoo (2009)
This award-winning Swedish thriller stars Michael Nyqvist as Mikael Blomkvist, a journalist who collaborates with a computer hacker to investigate a 40-year-old murder case. The film was a critical and commercial success.
Conclusion
The detective genre has been around for decades and has produced some of the most iconic films in cinema history. From Humphrey Bogart's classic performances in The Maltese Falcon and The Big Sleep to the modern thrillers of David Fincher, there are plenty of great detective movies to choose from. So, if you're in the mood for a good mystery, check out some of these classic films and see if you can solve the case.