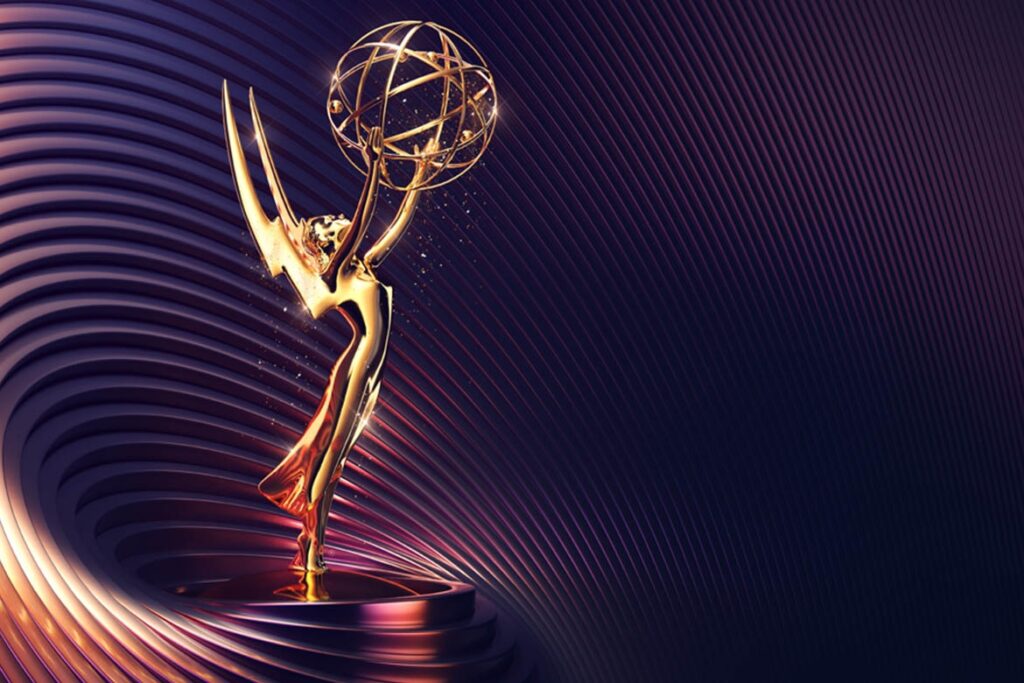 TV's biggest night is fast approaching as the 74th annual Primetime Emmy Awards take place Sunday, Sept. 12 in Los Angeles with Keenan Thompson hosting. While the awards show isn't a marquee entertainment experience like the Oscars or the Grammys, it is an important event for the shape of television and the streaming wars. Awards bring prestige which streaming networks like Netflix, HBO, Apple TV+, Hulu, and many others desperately compete for. When the May 31 For Your Consideration deadline closes, these services strategically plan their content slate so they can qualify for nominations and eventual awards. The Emmys set the stage for what's to come in television.
Outstanding Drama Series
Who Will Win: Succession
Who Should Win: Better Call Saul or Severance
HBO's Succession, which has previously won nine Emmys, seems poised to earn several more as it leads the pack this year with 25 nominations. In 2020, Succession won this category handily for its acclaimed second season and now it's looking to repeat on its third. While this series is the clear favorite, Better Call Saul and Severance deserve a look too but will likely be passed over by the voting body. Severance is only on its first season and Better Call Saul, a 46-time nominee, and a zero-time winner will be eligible again in 2023 for the second part of its sixth and final season.
Outstanding Lead Actor in a Drama Series
Who Will Win: Lee Jung-jae, Squid Game
Who Should Win: Bob Odenkirk, Better Call Saul
One historic player in the Emmys race this year is Netflix's Squid Game, which pulled in 14 nominations and makes it the first non-English-language show nominated for best drama series in the awards' 74-year history. While Squid Game will definitely win more than one award, it's looking likely that Lee Jung-jae will get a deserved nod. While Bob Odenkirk deserves this one, he'll likely be recognized next year when Better Call Saul makes its final run at an Emmy.
Outstanding Lead Actress in a Drama Series
Who Will Win: Zendaya, Euphoria
Who Should Win: Zendaya, Euphoria
In 2020, Zendaya became the youngest winner in Emmy history for best lead actress in a drama due to her work on HBO's Euphoria. Now, she's setting two more records this year: becoming the youngest two-time acting nominee, as well as the youngest nominated producer, both for Euphoria. At 25, this is a solid accomplishment. If you're wondering where Rhea Seehorn is on this list, the excellent actress who plays Kim Wexler on Better Call Saul got her first deserved nomination in the Outstanding Supporting Actress in a Drama Series category.
Outstanding Comedy Series
Who Will Win: Ted Lasso
Who Should Win: Abbott Elementary
Like Zendaya, Quinta Brunson also makes Emmy history this year. The creator and star of Abbott Elementary, ABC's breakout sitcom, is now the first Black woman to earn three nominations in comedy categories in the same year. While she's deserving to win it in her first year, it's likely Emmy voters will expect her to stick around for years to come. Instead, they'll likely give Ted Lasso a repeat title following a second season that almost lived up to sky-high expectations set by its debut season.
Outstanding Lead Actor in a Comedy Series
Who Will Win: Jason Sudeikis, Ted Lasso
Who Should Win: Bill Hader, Barry
Barry has always been a popular show among a sizable and vocal group of critics and TV viewers with Twitter accounts but Bill Hader's performance this season has made the hype palpable. Will the Emmys switch it up with a surprise Hader win or will they give the award to 2021 winner Jason Sudeikis for his role as "Ted Lasso?" While Sudeikis is great as an aww shucks nice guy, Hader's character has a little more depth and danger.
Outstanding Lead Actress in a Comedy Series
Who Will Win: Jean Smart, Hacks
Who Should Win: Quinta Brunson, Abbott Elementary
In addition to becoming the first Black woman nominated to three comedy categories in Emmy history, Brunson is the youngest woman to receive the best actress nod in comedy at 32. Her breakout year is definitely worth recognition but if I had to guess, Emmy voters are going to give the award to Jean Smart for a second consecutive year due to the fact that Hacks got even better in its second season. For the record, I hope it's Brunson.
Outstanding Limited Series
Who Will Win: The White Lotus
Who Should Win: The White Lotus

Mike White makes incredible television shows. While the writer and actor who's known for writing School of Rock, Orange County, and Brad's Status has a remarkable film career, the best parts of his catalog come in HBO's Enlightened and now HBO's The White Lotus. There isn't much competition against the excellent satirical miniseries about a Hawaiian resort and its self-obsessed nightmare guests so hopefully White gets a deserved win. In the outstanding supporting actress category for a limited series, five of White Lotus' stars in Jennifer Coolidge, Sydney Sweeney, Alexandra Daddario, Natasha Rothwell, and Connie Britton all received nominations.