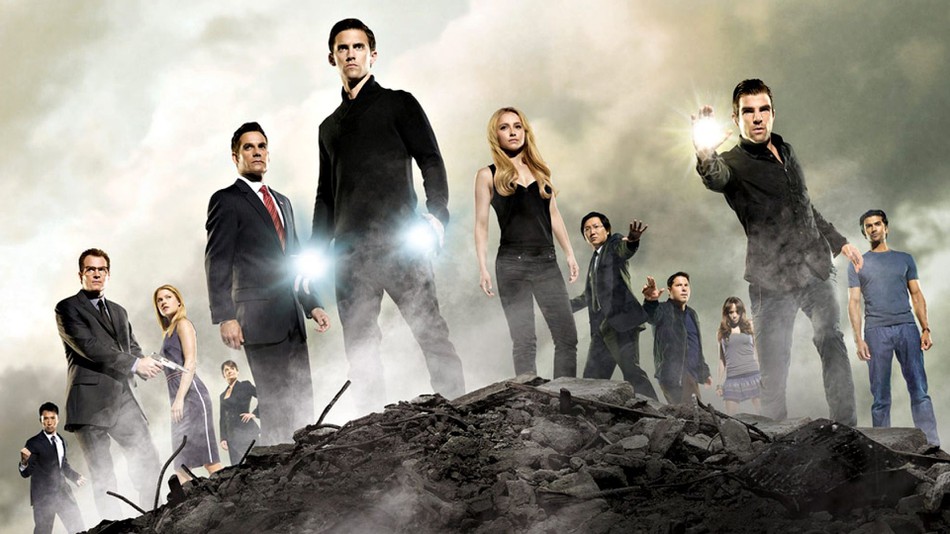 Free is good. And free TV is even better. Having an assortment of television shows at your fingertips (and free!) is pretty great, but knowing that there are some truly quality titles in the mix? The greatest.
If you're looking for a show to get hooked on, or just want to revisit an old favorite. Check out these 7 series that you can surprisingly stream for free:
Heroes
Type: Fantasy, Drama
Release Date: 2006
Starring: Milo Ventimiglia, Hayden Panettiere, Sandhil Ramamurthy
Rating: 7.6/10 IMDb
When a group of unconnected strangers around the globe discover that they have superpowers, they must learn to live with their newfound powers and the ways they change their lives. Available streaming on IMDb Freedive.
3rd Rock from the Sun
Type: Science-Fiction, Comedy
Release Date: 1996
Starring: John Lithgow, Joseph Gordon-Levitt, Jane Curtin
Rating: 7.8/10 IMDb
This quintessential 1990s comedy features a group of aliens who have come to earth and must disguise themselves as humans in order to fit in. The dynamic between John Lithgow and Jane Curtin is one of the best of its kind.
Xena: Warrior Princess
Type: Fantasy, Action & Adventure, Drama
Release Date: 1995
Starring: Lucy Lawless, Renee O'Connor, Ted Raimi
Rating: 6.9/10 IMDb
A reformed warrior princess who fights evil in her spare time? Sign us up! Lucy Lawless is great here in the iconic role of Xena.
Happy Endings
Type: Comedy
Release Date: 2014
Starring: Eliza Coupe, Elisha Cuthbert, Adam Pally
Rating: 7.7/10 IMDb
Happy Endings is the story of a group of friends who are reeling after the couple that was central to their friend group experiences an unthinkable break-up. This is yet another short-lived series that left us before its time. We still aren't over it.
House
Type:  Drama
Release Date: 2004
Starring: Hugh Laurie, Omar Epps, Robert Sean Leonard
Rating: 8.7/10 IMDb
The story of Dr. Gregory House dominated airwaves for much of the mid-aughts. The story of a grumpy and drug-addicted doctor whose job it is to diagnose the undiagnosable is still as compelling now as it was back then.
Merlin
Type: Fantasy, Action & Adventure
Release Date: 2008
Starring: Colin Morgan, Angel Coulby, Bradley James
Rating: 7.9/10 IMDb
Merlin is the story of a young man discovering his powers, befriending King Arthur, and grappling with what all of it means. With Colin Morgan and Bradley James as the two friends, this 2008 series is certainly worth checking out.
Fringe
Type: Crime, Drama
Release Date: 2008
Starring: Anna Torv, Joshua Jackson, John Noble
Rating: 8.4/10 IMDb
When special agent Olivia Dunham experiences an unexplained tragedy, she goes looking for answers in the one person nobody trusts: Dr. Walter Bishop. Walter is seen as unhinged by many, but he may just have the key to unlocking the mystery that haunts Olivia.