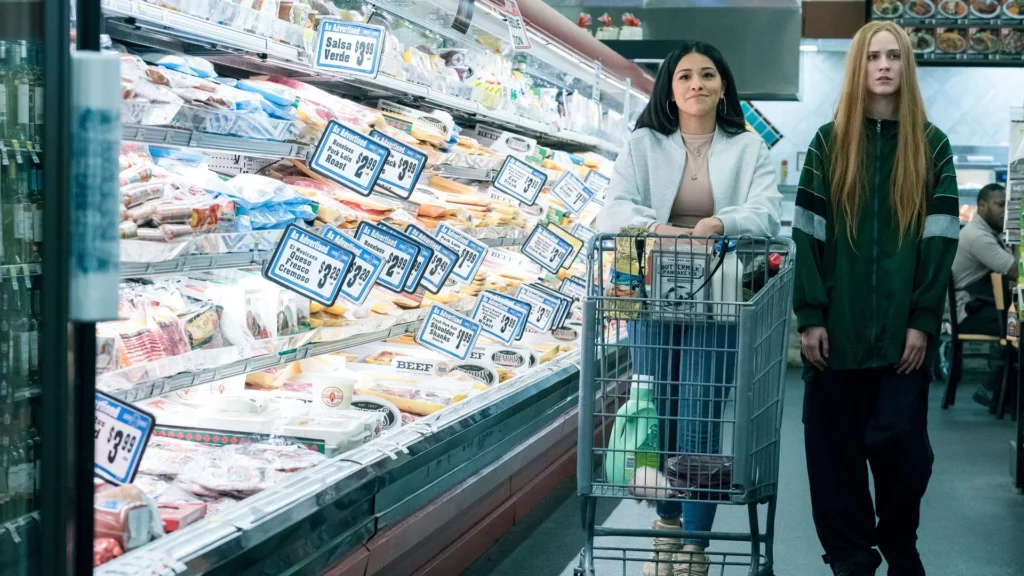 The streaming revolution has opened up a world of possibilities for movie fans, with a seemingly endless selection of titles at our fingertips. In the LGBTQ+ community, Netflix has a plethora of lesbian movies available to watch, featuring a variety of stories, characters, and genres. From classic romantic comedies to intense dramas, these are the top 10 best lesbian movies on Netflix.
These Best Lesbian movies on Netflix are not streaming in your country?
Any of our picks not streaming in your country? ExpressVPN unlocks Reelgood and all of your streaming services, giving you access to all movies and TV shows from around the world. Stream them from anywhere with a 30-day money-back trial from ExpressVPN.
Unblock Streaming with ExpressVPN (3 months free for Reelgood users!)
Connect to a US or UK server via ExpressVPN.
Let ExpressVPN run in the background as you watch all of your movies and TV shows, securely and with no throttling or bandwidth limits.
Historical Romance: Desert Hearts
Released in 1985, Desert Hearts is a groundbreaking film that follows the story of Vivian Bell (Helen Shaver), a professor who arrives in Reno to get a quickie divorce and meets Cay Rivers (Patricia Charbonneau), a free-spirited casino worker. The two fall in love in this classic romance set against the backdrop of 1950s Nevada. The film is widely considered one of the first to feature an unambiguously lesbian love story with an ending that doesn't end tragically for its protagonists.
Political Thriller: Disobedience
Disobedience is a gripping political thriller about forbidden love between women from different backgrounds. Rachel Weisz stars as Ronit Krushka, a woman who returns home to her Orthodox Jewish community after many years away and reunites with her childhood friend Esti Kuperman (Rachel McAdams). Despite their respective marriages, their chemistry is undeniable, and they embark on an affair that causes them to confront difficult choices between faith and desire.
Indie Comedy: The Feels
The Feels is an indie comedy about four friends who go on a bachelorette trip for one of their own who is getting married—and discovers she may be more interested in women than men. This lighthearted movie follows the group as they navigate relationships and sexuality while trying to have the best time ever. The Feels will make you laugh with its witty dialogue and relatable characters.
Coming-of-Age Drama: Pariah
Pariah is an emotionally powerful coming-of-age drama about Alike (Adepero Oduye), an African American teenager struggling with her identity as she discovers her sexuality and navigates her relationship with her parents. This award-winning movie follows Alike's journey toward self-acceptance and features beautiful cinematography that captures her inner turmoil and joyous moments.
Sci-Fi Romance: Prospect
Prospect is an exciting sci-fi romance set in space that follows two women who team up to mine for precious materials on an alien planet. As they battle dangerous creatures and uncover secrets about their mission, they discover something unexpected between them—a romance that takes them on an emotional journey full of surprises.
Romantic Comedy: The Runaways
The Runaways is a fun romantic comedy about two women who meet at a party and decide to run away together for an impromptu road trip across Europe—with plenty of misadventures along the way! With witty dialogue and heartwarming moments, this movie will make you laugh aloud while tugging at your heartstrings as it explores identity, family dynamics, friendship, love, and more issues.
LGBTQ+ Drama: Carol
Carol tells the story of Therese Belivet (Rooney Mara), a young woman working in a New York department store who meets Carol Aird (Cate Blanchett), an older woman who's stuck in a loveless marriage but finds herself drawn to Therese's youthful beauty. Set against the backdrop of 1950s America, this award-winning drama explores forbidden love between two women from different worlds—and features stunning performances by Blanchett and Mara.
Action Adventure: Bound
Bound is an action-adventure thriller set in Los Angeles that tells the story of Corky (Gina Gershon), a former convict who meets Violet (Jennifer Tilly), her mobster neighbor's girlfriend—and soon finds herself caught up in Violet's plan to steal $2 million from her boyfriend's employers. This stylishly shot movie features dynamic performances by Gershon and Tilly as two women whose chemistry leads them into danger—but also offers hope for freedom from their oppressors.
Coming Out Story: Dolly Parton's Heartstrings
Dolly Parton's Heartstrings is an anthology series based on Parton's songs that features eight stories exploring themes such as family connections, small-town life, faith, forgiveness, and second chances—and coming out stories like "Jolene" which follows Jolene (Julianne Hough) as she struggles with accepting her sexuality while trying to save her family's struggling farm business with help from her friend Dolly (Kimberly Williams-Paisley).
Romantic Drama: Kiss Me
Kiss Me tells the story of Mia (Ruth Vega Fernandez) and Frida (Liv Mjönes), who meet at Mia's father's wedding, where Frida serves as his bride's maid-of-honor—and sparks fly between them immediately! However, as they embark on a passionate affair full of complications due to their relationships with men, they must choose between following societal conventions or embracing true love despite its risks—all while navigating their feelings for each other amidst the family drama and secrets from their pasts.
Romantic Fantasy: Kajillionaire
Kajillionaire stars Evan Rachel Wood as Old Dolio Dyne, whose life changes when she meets Melanie (Gina Rodriguez) during one of their parents' schemes involving stolen mail packages—and discovers what it means to be loved for the first time! This whimsical romantic fantasy takes viewers on Old Dolio's journey towards self-discovery as she learns what it means to be part of something bigger than herself—ultimately leading her towards true happiness despite all odds against it.
Conclusion
With so many lesbian movies on Netflix now featuring diverse stories from different genres across history and around the world, there's something here for everyone! So whether you're looking for laughs, tears, suspense, romance, or anything else, these are our picks for the top 10 best lesbian movies on Netflix right now that are sure not to disappoint!