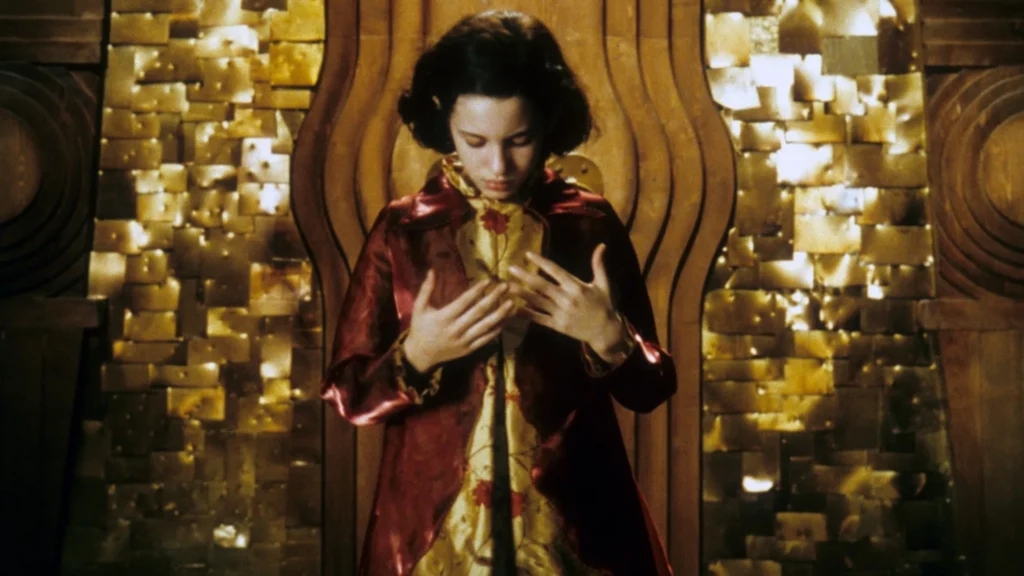 From the pages of classic literature to our silver screens, adventure movies have given us some of film history's most memorable and captivating experiences. These stories take us on an exhilarating journey, often involving daring exploits, thrilling action, and a healthy dose of the unknown. Through the lens of adventure movies, we experience the excitement of exploring unknown lands, facing off against mythical creatures and formidable foes, and discovering our courage in the face of danger.
These Best Adventure movies of All Time are not streaming in your country?
Any of our picks not streaming in your country? ExpressVPN unlocks Reelgood and all of your streaming services, giving you access to all movies and TV shows from around the world. Stream them from anywhere with a 30-day money-back trial from ExpressVPN.
Unblock Streaming with ExpressVPN (3 months free for Reelgood users!)
Connect to a US or UK server via ExpressVPN.
Let ExpressVPN run in the background as you watch all of your movies and TV shows, securely and with no throttling or bandwidth limits.
This article explores some of the greatest adventure movies ever made that have left an indelible mark on audiences worldwide. From swashbuckling epics to modern-day fantasies, these films have set a high bar for what an adventure movie can be.
The Exhilaration of Epic Adventure Films
Epic adventure films are arguably some of the most memorable cinematic experiences. These films often feature larger-than-life heroes or heroines on a quest to accomplish a seemingly impossible task. The stakes are often high—the fate of entire nations or even the world may be at stake—and viewers are taken along for an intense ride full of suspense and excitement.
One such classic is Indiana Jones and the Raiders of the Lost Ark (1981), directed by Steven Spielberg and starring Harrison Ford as Indiana Jones. This film follows an intrepid archaeologist's quest to find the biblical Ark of the Covenant before it falls into the wrong hands. Along his journey, he faces off against Nazi agents and a mysterious Egyptian cult, all while trying to stay one step ahead of his rivals. The film has thrilling action sequences, nail-biting suspense, and whip-cracking adventure.
Another classic adventure flick is The Lord Of The Rings: The Fellowship Of The Ring (2001). This film is based on JRR Tolkien's beloved fantasy novels and tells the story of nine brave adventurers on a quest to save Middle Earth from an ancient evil force. The film features dazzling special effects, breathtaking scenery, and memorable performances from its cast. No wonder this epic trilogy has become one of history's most beloved movie franchises!
The Magic Of Modern Fantasy Films
Modern fantasy films allow us to explore magical worlds with wondrous creatures and fantastic adventures. These stories draw upon ancient mythology and folklore while creating new worlds to explore with our imaginations. From Harry Potter to Pan's Labyrinth, these stories transport us to places where anything is possible.
One modern fantasy that stands out is Avatar (2009), directed by James Cameron and starring Sam Worthington as Jake Sully. In this groundbreaking film, viewers join Jake as he embarks on an incredible journey into an alien world filled with spectacular creatures and breathtaking landscapes. This visually stunning movie features cutting-edge special effects that bring its otherworldly setting to life like never before seen on screen. With its immersive visuals and captivating story, Avatar has become one of the highest-grossing movies ever made!
Another modern fantasy worth mentioning is Pan's Labyrinth (2006), directed by Guillermo del Toro and starring Ivana Baquero as Ofelia. In this dark fairy tale set in 1940s Spain, viewers follow Ofelia as she embarks on a magical journey into a mysterious labyrinth filled with strange creatures straight out of her nightmares. Along her dangerous quest, she must face off against real and imagined monsters to save her family from certain destruction. This visually stunning film draws upon ancient mythology while creating something unique that will stay with you long after seeing it!
The Charm Of Family Adventures
Family adventure films are perfect for introducing younger viewers to the wonders of cinema while providing older viewers with some much-needed nostalgia! These films often feature young protagonists who go on exciting journeys full of danger and discovery to save their families or hometowns from certain peril. Their adventures teach them valuable lessons about courage, friendship, and being a hero!
One classic family adventure is E.T. The Extra-Terrestrial (1982), directed by Steven Spielberg and starring Henry Thomas as Elliott. In this beloved movie, we follow Elliott as he befriends an alien visitor who has crash landed in his backyard! Along their exciting journey, they must evade government agents to get E.T. safely back home before it's too late! E .T. The Extra-Terrestrial offers heartwarming moments and intense action sequences for an unforgettable cinematic experience!
Another family favorite is Up (2009), directed by Pete Docter and starring Ed Asner as Carl Fredricksen. In this charming animated movie, we follow Carl on his incredible journey across South America, searching for Paradise Falls—a place he had promised his late wife years ago that they would visit together someday. Along his exciting quest, he meets some unlikely companions who help him confront his inner fears while discovering what true friendship looks like. Up offers viewers beautiful animation and heartfelt moments that will stay with you long after seeing it!
Conclusion
These unforgettable adventures have given us remarkable cinematic experiences, from swashbuckling epics to modern-day fantasies. Whether we're looking for thrills, laughs, or heartfelt moments, these best adventure movies ever made have something for everyone! So grab your popcorn, sit back, relax, and enjoy these amazing films!