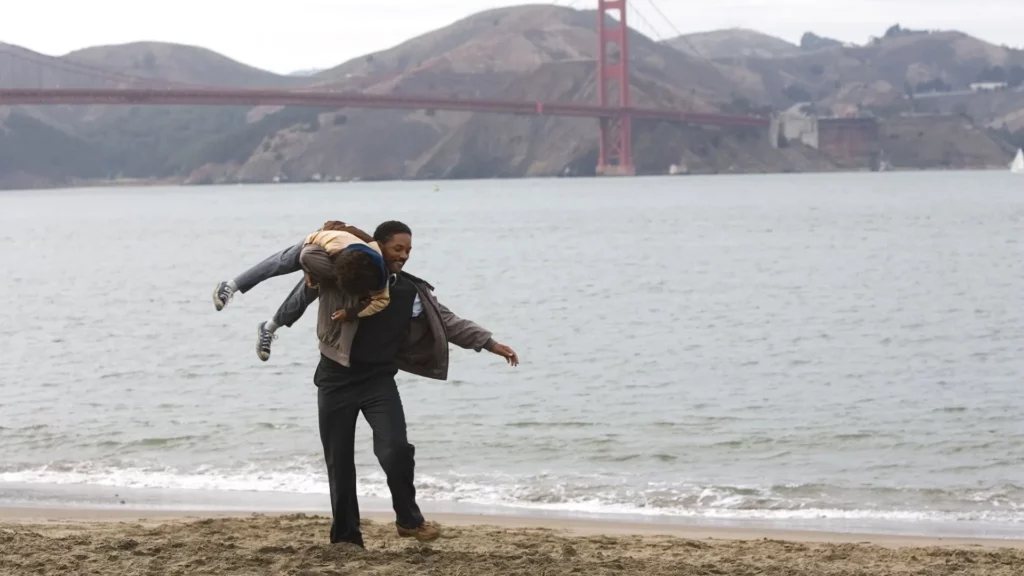 It's easy to become overwhelmed and disappointed in life, especially when faced with challenges and adversity. Fortunately, movies can provide the necessary inspiration and motivation to power through difficult times. Here are ten inspirational, motivational movies, from biopics and dramas to comedies and documentaries.
These Best Inspirational movies are not streaming in your country?
Any of our picks not streaming in your country? ExpressVPN unlocks Reelgood and all of your streaming services, giving you access to all movies and TV shows from around the world. Stream them from anywhere with a 30-day money-back trial from ExpressVPN.
Unblock Streaming with ExpressVPN (3 months free for Reelgood users!)
Connect to a US or UK server via ExpressVPN.
Let ExpressVPN run in the background as you watch all of your movies and TV shows, securely and with no throttling or bandwidth limits.
Rocky (1976)
This classic sports drama stars Sylvester Stallone as Rocky Balboa, an underdog boxer from Philadelphia who gets a shot at the world heavyweight championship. This movie is an inspiring tale of hard work and determination, as Rocky refuses to give up despite the odds stacked against him. Rocky is an inspiring story that encourages viewers to never give up on their dreams, no matter how tough things get.
Rudy (1993)
This biopic tells the true story of Rudy Ruettiger (Sean Astin), a small-town boy from Indiana who dreams of playing football for Notre Dame. Despite his lack of talent and size, Rudy is determined to prove everyone wrong by joining the team. This inspiring movie shows how one can overcome obstacles through sheer determination and hard work.
Good Will Hunting (1997)
Will Hunting (Matt Damon) is a troubled young man from South Boston who works as a janitor at MIT while secretly solving complex mathematical equations in his free time. With the help of his therapist (Robin Williams), Will learns to overcome his fear and take control of his life—a lesson that many viewers can relate to in their own lives.
The Pursuit of Happyness (2006)
This biopic follows Chris Gardner (Will Smith), a single father struggling with homelessness while working as an intern at a prestigious stock brokerage firm. His resilience and determination eventually pay off, making this an inspiring story about how anyone can succeed through hard work and perseverance.
A Beautiful Mind (2001)
Based on the true story of Nobel Prize-winning mathematician John Nash (Russell Crowe), this movie tells the story of a brilliant but troubled man who struggles with schizophrenia while trying to make sense of his life. A Beautiful Mind is an inspirational tale about how even those with disabilities or mental illness can achieve great things if they never give up on themselves or their dreams.
The Shawshank Redemption (1994)
Andy Dufresne (Tim Robbins) is wrongfully convicted of murder and sent to Shawshank Prison, where he must fight for survival against corruption, violence, and despair. Yet, despite these hardships, Andy never gives up hope—a lesson many viewers can find inspiring.
Miracle (2004)
This sports drama tells the true story of Herb Brooks (Kurt Russell), head coach of the 1980 US Olympic hockey team, who led them to victory against all odds against the Soviet Union team in what has been described as "the Miracle on Ice." The Miracle is an inspiring tale about how anything is possible if you have faith in yourself and your team.
Dead Poets Society (1989)
This coming-of-age drama stars Robin Williams as John Keating, an English teacher at Welton Academy who inspires his students to challenge convention and think for themselves. Dead Poets Society is an inspirational movie encouraging viewers to live on their terms instead of conforming to society's expectations.
The Blind Side (2009)
This biopic stars Sandra Bullock as Leigh Anne Tuohy, a wealthy woman who takes in Michael Oher (Quinton Aaron), a homeless African American teenager who becomes part of her family while playing football for her alma mater college team at Ole Miss University. The Blind Side is an inspiring tale about how anyone can succeed when given love, support, opportunity, and faith in oneself—no matter what one's background or circumstances may be.
Forrest Gump (1994)
Tom Hanks stars as Forrest Gump, a slow-witted man from Alabama who overcomes his disabilities and goes on to lead an extraordinary life. Forrest Gump is an inspiring story about how one can achieve anything without giving up, no matter how tough life may get.
Conclusion
These ten inspirational movies can provide viewers with much-needed motivation and inspiration. While some of these movies may be more uplifting than others, all of them have lessons that viewers can apply to their own lives—lessons about hard work, determination, resilience, and faith in oneself.