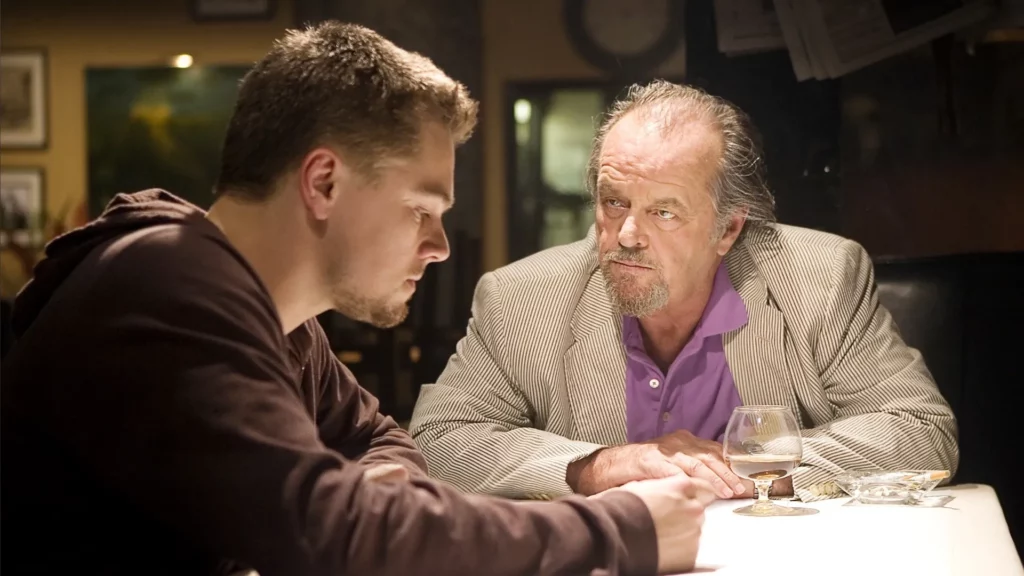 Crime movies have been a mainstay in the cinematic world for decades, and it isn't hard to discern why. From thrilling heist films to captivating tales of revenge, crime movies can draw us in and keep us riveted until the end. Choosing the best of a large selection can be daunting, particularly when the items are exceptional. Regarding crime movies, numerous masterpieces have left an indelible mark on cinema. It can be hard to identify which films among this pantheon of classics deserve recognition as the most outstanding. That's why we've put together this list of the top 10 best crime movies of all time, highlighting seminal classics and modern masterpieces that have left their mark on cinema.
These Best Crime movies All Time are not streaming in your country?
Any of our picks not streaming in your country? ExpressVPN unlocks Reelgood and all of your streaming services, giving you access to all movies and TV shows from around the world. Stream them from anywhere with a 30-day money-back trial from ExpressVPN.
Unblock Streaming with ExpressVPN (3 months free for Reelgood users!)
Connect to a US or UK server via ExpressVPN.
Let ExpressVPN run in the background as you watch all of your movies and TV shows, securely and with no throttling or bandwidth limits.
The Godfather is considered one of the most prestigious films ever, and it is not hard to understand why. This classic gangster film from Francis Ford Coppola stars Marlon Brando as Don Vito Corleone, a powerful mafia boss in New York City. The film follows his son Michael (Al Pacino), who takes over the family business and navigates the criminal underworld. With a brilliant cast and a story that spans decades, The Godfather is a fascinating epic that no crime movie fan should miss.
Martin Scorsese's Goodfellas is a riveting look into the world of organized crime. Starring Robert De Niro, Joe Pesci, and Ray Liotta, the film follows a group of gangsters in New York City as they rise to the mob's ranks and get involved in various schemes. Goodfellas is a thrilling ride through the criminal underworld, with some of cinema's most iconic scenes.
Quentin Tarantino's Pulp Fiction is an exceedingly influential motion picture that has left an indelible mark on film history. The story follows an interconnected group of characters caught in various criminal activities in Los Angeles. With its nonlinear structure and snappy dialog, Pulp Fiction is an endlessly quotable classic synonymous with crime films.
Michael Mann's Heat is an intense heist movie starring Al Pacino and Robert De Niro as cop and criminal, respectively. After their paths cross during a daring robbery, they both become obsessed with outsmarting each other in a thrilling cat-and-mouse game. Heat features great performances from its two leads and some truly intense action sequences that make for an unforgettable experience.
Martin Scorsese's The Departed is a modern classic that follows two men with opposing objectives. Leonardo DiCaprio plays an undercover cop trying to infiltrate the Irish mob, while Matt Damon is a mobster trying to get information on the police. With great performances from its cast and intense action, The Departed is a must-watch for crime movie fans.
Quentin Tarantino's Reservoir Dogs is the filmmaker's inaugural full-length movie, which continues to be one of his most preeminent works. The story follows a group of criminals who attempt to pull off a diamond heist that goes wrong. Reservoir Dogs is a gripping crime thriller with memorable performances and iconic scenes.
The Coen Brothers' No Country for Old Men is an intense thriller about a man who finds himself in possession of a large sum of money after stumbling upon a drug deal gone wrong. He then finds himself pursued by an enigmatic hitman played by Javier Bardem, and the film follows their ensuing cat-and-mouse game across Texas. No Country for Old Men is a crime classic with suspenseful action and great performances.
The Silence of the Lambs (1991)
The Silence of the Lambs is an iconic thriller that has left an indelible mark on cinema. It follows Jodie Foster's FBI agent, who must seek the aid of Anthony Hopkins' notorious serial killer to apprehend another. This psychological thriller will keep you rapt until its riveting conclusion.
David Fincher's Se7en is a dark crime movie about two detectives (Morgan Freeman and Brad Pitt) investigating a series of murders based on the seven deadly sins. With its off-kilter visuals and gripping story, Se7en is a classic that keeps you guessing until the end.
L.A. Confidential (1997)
Curtis Hanson's L.A. Confidential is a neo-noir crime movie set in 1950s Los Angeles. The film follows three police officers embroiled in a web of corruption and murder while investigating a series of gruesome killings. With great performances from its all-star cast and an engaging story, L.A. Confidential is one of the best crime movies ever.
Crime movies have long been a staple of cinema, and these ten films are some of the best examples of the genre. Whether you're looking for intense action or psychological thrillers, there's something here for everyone to enjoy. From classics like The Godfather to modern masterpieces like No Country for Old Men, these films will keep you on the edge of your seat.