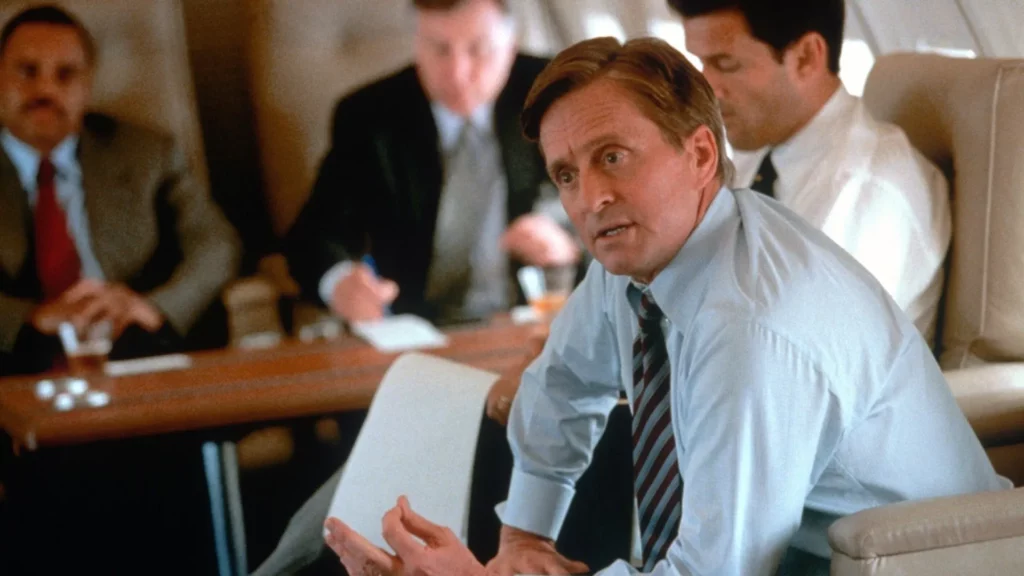 The exploration of drug use and its consequences has been a mainstay in cinema since its inception. From the earliest days of film, directors have sought to capture the experiences and dangers associated with drug abuse. Consequently, there is an abundance of movies that incorporate drugs as a primary theme. Bearing this in mind, we have collated a selection of the best drug movies you should pay attention to.
These Best Drugs movies are not streaming in your country?
Any of our picks not streaming in your country? ExpressVPN unlocks Reelgood and all of your streaming services, giving you access to all movies and TV shows from around the world. Stream them from anywhere with a 30-day money-back trial from ExpressVPN.
Unblock Streaming with ExpressVPN (3 months free for Reelgood users!)
Connect to a US or UK server via ExpressVPN.
Let ExpressVPN run in the background as you watch all of your movies and TV shows, securely and with no throttling or bandwidth limits.
The Panic in Needle Park (1971)
This film is an adaptation of James Mills' novel, which tells the story of two heroin addicts living in New York City's infamous Needle Park. Directed by Jerry Schatzberg and starring Al Pacino and Kitty Winn, The Panic in Needle Park paints a grim but honest portrait of addiction. It follows the couple as they struggle to maintain their relationship while dealing with police harassment and the harsh realities of being addicted to drugs. It is a powerful exploration of love and addiction, one of the best films about drug abuse.
Fear and Loathing in Las Vegas (1998)
Based on Hunter S. Thompson's novel, Fear and Loathing in Las Vegas is directed by Terry Gilliam and stars Johnny Depp as Raoul Duke, an alcoholic journalist who embarks on a wild road trip through Las Vegas with his lawyer Dr. Gonzo (Benicio Del Toro). The film is an absurdist comedy that follows Duke and Gonzo on their misadventures as they indulge in copious amounts of drugs throughout their journey. It is an outrageous yet thought-provoking exploration of drug use and its consequences.
Trainspotting (1996)
Directed by Danny Boyle, Trainspotting is a classic cult film about a group of heroin addicts in Edinburgh, Scotland. Led by the charismatic Mark Renton (Ewan McGregor), the misfits navigate the city's grimy streets while struggling to cope with their addiction. The film is an honest and often humorous look at addiction and its effects on people's lives. It is one of the most iconic films about drugs and remains a must-see for any cinema fan.
Requiem for a Dream (2000)
Directed by Darren Aronofsky, Requiem for a Dream is an adaptation of Hubert Selby Jr's novel that tells the story of four individuals dealing with drug addiction in Brooklyn. Featuring Ellen Burstyn, Jared Leto, Jennifer Connelly, and Marlon Wayans, this narrative follows the characters as they endeavor to manage their dependence and its results. It is an influential, lamentable movie that displays an unsparing depiction of addiction and its ruinous outcomes.
Traffic (2000)
Steven Soderbergh directed Traffic, a sprawling crime drama about the war on drugs. Starring Michael Douglas, Catherine Zeta-Jones, and Benicio Del Toro, the film follows multiple storylines, delving into the intricate nature of drug trafficking from various angles. It is an intellectual investigation of the drug exchange and its communal repercussions.
Drugstore Cowboy (1989)
Directed by Gus Van Sant, Drugstore Cowboy is a crime drama that follows a group of drug addicts as they rob pharmacies to support their habit. Starring Matt Dillon, Kelly Lynch, and James LeGros, it is a darkly funny film about addiction and its consequences. It is an honest and often poignant look at drug abuse and its effects on people's lives.
The Basketball Diaries (1995)
The Basketball Diaries is an adaptation of Jim Carroll's memoir of the same name. The Basketball Diaries, directed by Scott Kalvert and featuring Leonardo DiCaprio in the lead role, follows a group of adolescent companions as they plunge into a realm of drugs and criminality. It is an unyielding examination of addiction and its repercussions, one of the most noteworthy movies about substance abuse.
These are some of the best drug movies you shouldn't miss. From heartbreaking dramas to darkly comic crime stories, these films capture the power and devastation of drug addiction in ways that few other movies can. Whether you're a fan of classic films or modern masterpieces, there is something for everyone on this list. So if you're looking for a powerful movie about drugs, you should check out these titles.