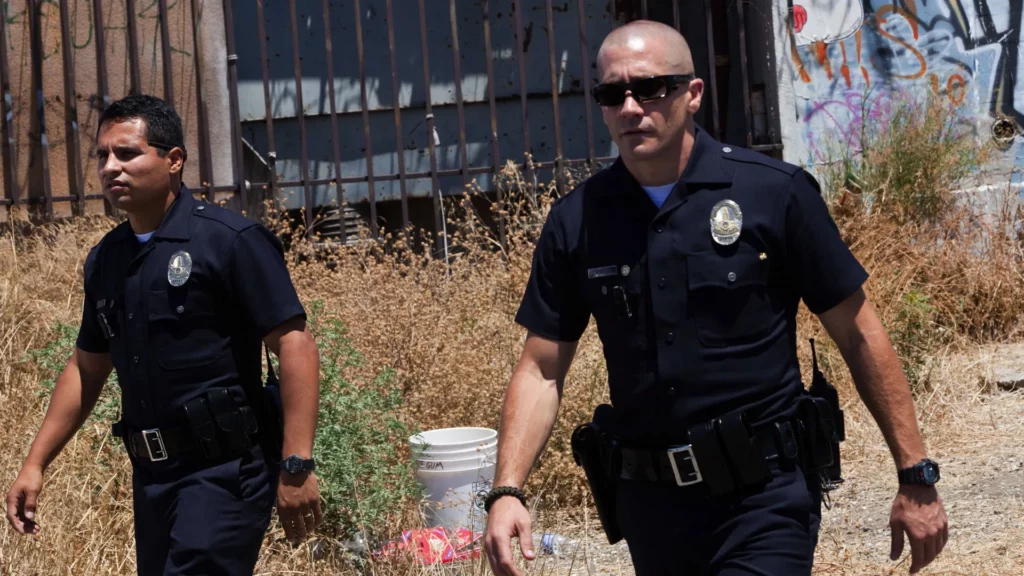 The police officer is one of the most iconic figures in popular culture today. The police are often seen as a symbol of justice, courage, and strength. As such, it is no surprise that police movies have been a popular genre since the early days of film. From gritty crime dramas to lighthearted comedies, the police movie genre has something for everyone.
These Best Cop movies are not streaming in your country?
Any of our picks not streaming in your country? ExpressVPN unlocks Reelgood and all of your streaming services, giving you access to all movies and TV shows from around the world. Stream them from anywhere with a 30-day money-back trial from ExpressVPN.
Unblock Streaming with ExpressVPN (3 months free for Reelgood users!)
Connect to a US or UK server via ExpressVPN.
Let ExpressVPN run in the background as you watch all of your movies and TV shows, securely and with no throttling or bandwidth limits.
This article will look at some of the greatest police movies ever made. We will explore the different types of stories told through this genre and highlight some of the most memorable films in cinema history. Through our exploration, we aim to elucidate why these films remain so beloved today.
Exploring the History of Police Movies
The history of police movies dates back to the early days of cinema. One of the earliest examples is Edwin S. Porter's 1903 short film "The Great Train Robbery." This was one of the first narrative films ever made and featured a gang of robbers who a brave police officer eventually stopped. This set the tone for many other early police movies that followed, which often featured heroic officers taking down dangerous criminals.
As time passed, more complex stories began to be told through this genre. Finally, in 1931, "City Streets" was released and marked an important milestone in cinema history as it was one of the first crime dramas to feature heroes and villains in its narrative. This trend continued throughout the decades as filmmakers began to explore deeper themes such as corruption within law enforcement and moral ambiguity in crime stories.
Notable Examples
Over the years, there have been many classic films that have explored various aspects of police work. One of the most iconic examples is "The French Connection" (1971). This film follows two detectives attempting to take down an international drug smuggling ring in New York City. It is widely acclaimed for its intense action sequences and realistic portrayal of law enforcement in an urban setting.
Another classic is "Dirty Harry" (1971), which follows a San Francisco police officer determined to take down a serial killer. This film has become an iconic example of the cop movie genre and is widely praised for its gritty action scenes and memorable performances.
More recently, the police movie genre has seen a resurgence in popularity with films such as "Training Day" (2001) and "End of Watch" (2012). These films explore different aspects of law enforcement, such as the ethical dilemmas faced by police officers and the dangers of working in a high-crime area.
Themes and Conventions
The police movie genre often explores justice, honor, and courage themes. These themes are typically seen through the lens of the police officer, as they are often portrayed as the moral center of the story. The genre also often relies on certain conventions such as car chases, shootouts, and long-winded monologues. These conventions are often used to create tension and suspense in the film.
Conclusion
The police movie genre has been a staple of cinema for over a century. The genre has evolved from early silent films to modern-day blockbusters to explore deeper themes and provide more complex stories. While many great films have explored the world of law enforcement, the ones listed in this article are some of the most iconic examples of this genre.