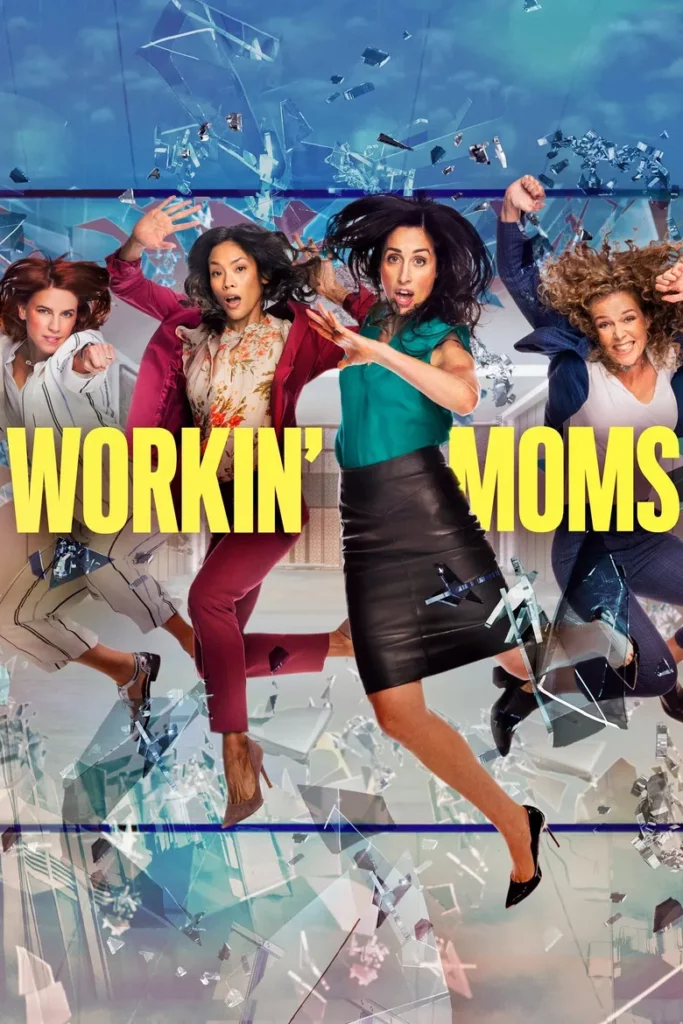 Workin' Moms is a Canadian comedy-drama created by Catherine Reitman. It made its television debut on CBC Television on January 10, 2017. The series has aired a total of 6 seasons throughout the years, with 70 uplifting, dramatic, and comedic episodes that keep viewers enthralled in every episode. The comedy-drama was a big hit with the mainstream audience because of its strong cast, complex plot, and unique take on issues.

Six episodes make up Season 6, which is still witty and addresses controversial topics. The latest season has a strong focus on personal growth and starting to act with the anticipated maturity level. The theme has remained consistent and exciting from the first to the most recent season, enticing people to watch the series and being loved by just about everyone.

A closer look at the most recent season, season 6, reveals that the drama and comedy continue to be brilliant. Working Moms Season 6 continues to use the show's established concept, compelling the characters to go through profound breakdowns and positive transformations. Workin' Moms has always been able to bring up sensitive themes. This is because the most recent season also tackles the pain caused by miscarriages, which feels more pertinent in light of the ongoing abortion debate in the US, maternity leave, and many other topics. This only enhances season 6's excellence and intrigues viewers worldwide.

Plot Summary

The sixth season of Workin' Moms proceeds with addressing Kate's new personal issue where her husband has mysteriously had a teenage son without any relevant evidence, named Nathan Jr. This means that working moms will have to deal with a significant change in their lives. This makes juggling work and parenthood much more difficult for them. They may also be battling with initial difficulties from their personal lives that have come to the surface now to properly advocate for themselves as working mothers. And later in the series, it shows Anne's daughter begins her job as Anne's secretary and the revelation that both the mother and daughter uncovered stunned them both. Additionally, Anne and Kate had to break up due to the issues, and they somehow missed each other. Nevertheless, Kate and Anne decide over the call in the season 6 finale to renew their friendship and improve together.


What to Expect in Season 7?

Season 7 of Workin' Moms will premiere soon. In a press release dated June 2022, CBC confirmed the show's renewal for a seventh season. It is anticipated that Season 7 will continue where Season 6 left off, with the characters facing their own issues to progress ahead into the future and become better individuals. As the creator herself gave us a sneak peek, Reitman described the last season as "hilarious" and "deeply moving" and described it as a "love letter" to both her followers and her father, who died recently. We can assume that there will still be that lightheartedness and delight that addresses numerous issues, which could suggest that everyone should anticipate an essentially outstanding new season.

The show is excellent since it is a fantastic comedy-drama that captivates fans worldwide. Despite the latest season, Season 6 didn't disappoint us because it had fantastic writing, a compelling story, and well-developed characters. We can also see that the show's emphasis was on enlightening moms' lives, which we find difficult to comprehend because of our distinct viewpoints. We may also see many of their developments and comprehend them as audiences, providing us with valuable lessons. We can conclude that the show is actually rather fantastic and a series that anyone should watch because it offers top-notch entertainment packed with insightful messages.