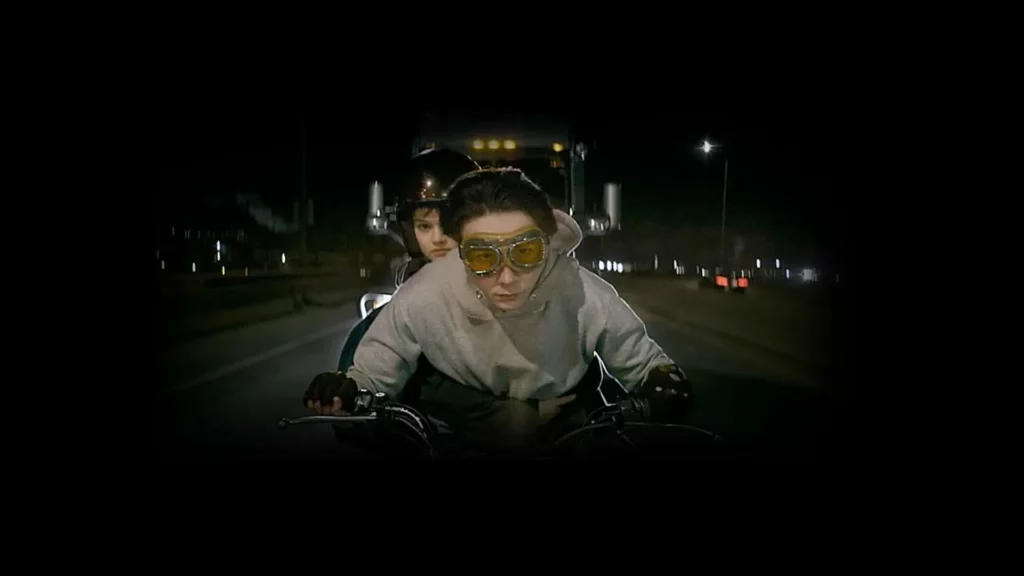 From the creators of Deadpool and Zombieland comes an unconventional coming-of-age story with a fresh twist. "Wayne" is an action-adventure drama web series that has captured the imagination and grabbed the attention of the millennial audience. It doesn't just propel you through exciting action and adventure, but it also spins out the heartwarming, often heartbreaking saga of a teen named Wayne.
Wayne is not streaming in your country?
Any of our picks not streaming in your country? ExpressVPN unlocks Reelgood and all of your streaming services, giving you access to all movies and TV shows from around the world. Stream them from anywhere with a 30-day money-back trial from ExpressVPN.
Unblock Streaming with ExpressVPN (3 months free for Reelgood users!)
Connect to a US or UK server via ExpressVPN.
Let ExpressVPN run in the background as you watch all of your movies and TV shows, securely and with no throttling or bandwidth limits.
An Unconventional Protagonist
At the core of this rich and riveting series is the protagonist himself, the 16-year-old, fiery yet compassionate Wayne (played brilliantly by Mark McKenna). Wayne is not your average hero; he is violent, militant, and has a moral compass that doesn't precisely align with societal norms. However, he possesses an innate sense of justice, a spirit of rebellion, and a deep heart.
The narrative of Wayne revolves around his quest to retrieve his late father's stolen car, a 1979 Pontiac Trans Am. His path crosses with Del (Ciara Bravo) – a whip-smart girl from a troubled family, and they embark together on a road trip filled with action, brawls, and adventure.
Heart of the Series: Wayne-Del Dynamics
One of the most memorable and heart-tugging aspects of Wayne is the relationship it develops between Wayne and Del Despite the chaos and violence that often surround them, the bond that strengthens between these two troubled souls is tender, touching, and memorable.
The show deftly balances its action and drama parts without compromising one for the other. Comedy is often laced with dark elements and youthful frustrations, giving viewers something much more substantial than usual teenage coming-of-age fare.
Blending Action and Drama
Akin to its creators' previous successes, Wayne skilfully combines action, adventure, and drama, crafting it with dark humor. The fight sequences are raw and engaging, ensuring an elevated heartbeat at the end of each episode. There's no holding back in the depiction of Wayne's world— it's violent, gritty, and in your face.
With each episode weighing in at about half an hour, Wayne is compact but packed with punches (both literal and metaphorical). The narrative's pacing never wanes, and neither do its action sequences nor its emotive scenes.
Where to Watch Wayne?
Your relevant search for "Where to watch Wayne?" ends at Amazon Prime Video, where the series has been available for streaming since its release. The entire first season, ten episodes, is available to binge-watch for all Amazon Prime subscribers.
Character Development: Wayne and Del
An essential part of any narrative series is the evolution and development of its characters. Besides Wayne and Del, the show presents a line of secondary characters that add depth and richness to the story. From Wayne's best friend Orlando to the hard-nosed detective duo of Geller and Ganetti, these characters are crafted carefully, displaying depth and grey shades.
Moving beyond the thrilling action sequences, brutal fights, and adventurous road trips, Wayne also captivates you with its heart-touching dialogues. These lines are stark, full of raw emotion, and often laced with biting sarcasm or laconic humor.
Enhancing the overall sensibility of the series foreground is the melodious music. Wayne makes excellent use of its indie rock vibes and stirring soundtrack to heighten the poignancy of its dramatic moments and propel forward its action sequences.
Production Design and Cinematic Aesthetics
The production design and the cinematography of Wayne reinforce its gripping narrative. The depiction of a grim and gritty Boston brings authenticity to the setting. The visual narrative captures variant landscapes and moods as the episodes unfold and the characters venture out on the road.
Wayne's Ensemble: Actors Adding Richness
While the series' focus centers largely on Wayne's and Del's journey, it would be unfair not to mention the fine array of supporting cast members that elevate the show to a different high. James Earl, Michaela Watkins, Stephen Kearin, and Kirk Ward are only a few of the many actors who bring to life the series' layered and intricately designed characters.
James Earl, who plays Orlando Hikes, Wayne's only friend at the outset of the series, truly stands out. His portrayal of Orlando, a fiercely loyal friend with a gentle soul packaged in a sturdy exterior, is commendable.
Furthermore, the fiercely funny and relentless police partner duo, Sergeant Geller and Officer Ganetti, played by Michaela Watkins and Stephen Kearin, respectively, maintain a constant pursuit of Wayne. These characters serve as comedic anchors, providing numerous light-hearted moments that contrast and balance the intense action scenes.
Kirk Ward breathes life into Bobby, Del's menacing father, and he succeeds in making his character as loathsome as he is laughable. The dynamics between these characters and our hero, Wayne, play a pivotal role in the story's progression and Wayne's journey to reclaim his father's pride, the stolen car.
Decoding the Thrills: A Look Into Wayne's Trailer
WHERE TO WATCH WAYNE? – A REMINDER
With their powerful performances, the cast of Wayne crafts a world that feels painfully real yet thrillingly adventurous at the same time. Their stellar acts make us believe in the innate goodness of Wayne and his cause. If you are intrigued by this exciting ensemble and their tale and are wondering "Where to watch Wayne" again, head to Amazon Prime Video, where the series is available in its enthralling entirety.
CONCLUSION: THE FINAL TAKE
Overall, "Wayne" ensures a gripping viewing experience merging high-paced action sequences, soul-stirring drama, understated humor, and well-executed character arcs. The cast, both lead and supporting, are truly the pillars of this engaging narrative. Their raw and touching performances manage to resonate with viewers, making the series a roaring success. You now know the answer to "Where to watch Wayne?" Settle down for a binge-watch session and delve into this brilliantly crafted series.
Wayne is a wonderfully chaotic blend of action, adventure, and drama that packs a punch, tugs at your heartstrings, and then wraps it all in a wickedly dark sense of humor. Its unique characters, bold storytelling, and unapologetic delivery make it a must-watch for those who like its drama doses with sprinkles of gritty action and adventure. Despite its young characters, Wayne has something compelling and watchable for fans of different ages.
In summary, Wayne is down-to-earth realistic, yet unerringly brave and bold in its storytelling. This makes it undeniably one of the standout drama-action-adventure series in recent times. The show takes you on a rollercoaster ride, leaving you wanting more at the end. So, when searching "Where to watch Wayne?" rush to your next streaming session on Amazon Prime, and be prepared for a series that will grip you from start to finish.