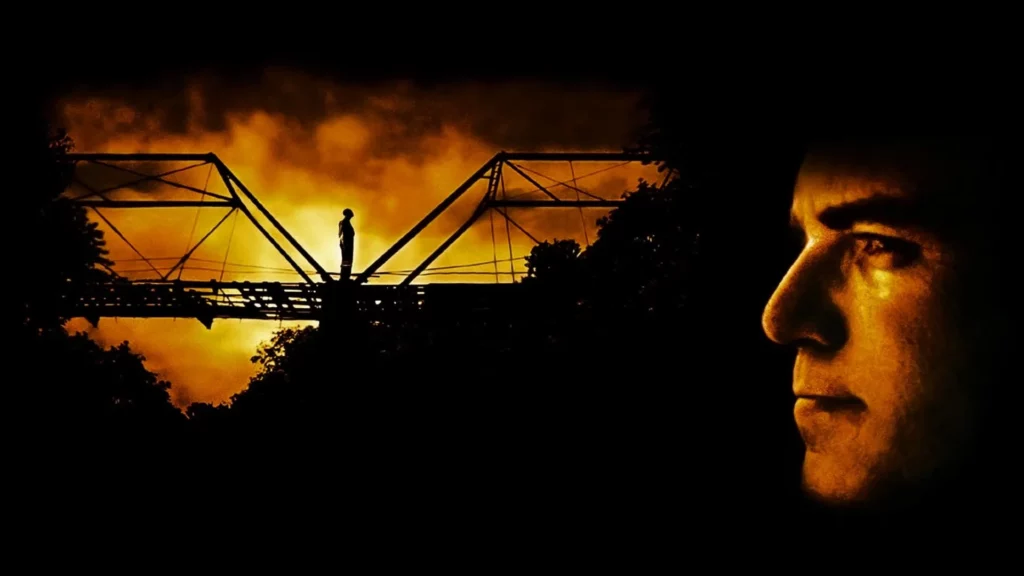 Popular culture has been blessed with many cinematic works, but few live to cause an everlasting ripple effect. One such movie that has indeed made a mark is "Sling Blade," etching itself in the hearts and minds of its viewers. While many films have come and gone, "Sling Blade" has left an unforgettable imprint on the drama genre with its expert craftsmanship, nuanced performances, and immense emotional depth.
Sling Blade is not streaming in your country?
Any of our picks not streaming in your country? ExpressVPN unlocks Reelgood and all of your streaming services, giving you access to all movies and TV shows from around the world. Stream them from anywhere with a 30-day money-back trial from ExpressVPN.
Unblock Streaming with ExpressVPN (3 months free for Reelgood users!)
Connect to a US or UK server via ExpressVPN.
Let ExpressVPN run in the background as you watch all of your movies and TV shows, securely and with no throttling or bandwidth limits.
Defining the Movie: What is "Sling Blade?"
"Sling Blade," a 1996 American drama film, is a Billy Bob Thornton magnum opus. Not only did Thornton seamlessly slip into the protagonist's role with a hauntingly memorable performance, but he also directed and wrote this film. Set in the rural Southern United States, the story unfolds brilliantly, spinning around a mentally-impaired man named Karl Childers. Framed against a complex societal backdrop, "Sling Blade" delicately weaves a narrative about disability, sanity, freedom, and morality.
The Genius Cast: Translating Characters Into Reality
Billy Bob Thornton's portrayal of Karl Childers is extraordinary, giving one of film history's most breathtakingly human performances. Thornton transformed himself completely, embodying Karl's mental disability with unparalleled layers of nuance and sensitivity. His unique, unforgettable characterizations and accents are the divine details that make "Sling Blade" a must-watch.
Dwight Yoakam, Lucas Black, and John Ritter gave top-tier performances, too, lending multidimensional personalities to their characters. They seamlessly assisted in crafting the Southern milieu, an essential fabric that forms the basis of "Sling Blade."
The Power of Script and Direction
An exceptional script drives the characters and storyline. Thornton's writing ticks all the right boxes to express the characters' journeys, thoughts, feelings, and dialogues, thus creating an ambiance that holds your attention right from the beginning.
The direction surges far beyond the typical realms of drama, striking an emotional chord with the viewers. Thornton, truly holding the reins, dynamically brings out the best of his script, giving the audience an emotional roller-coaster ride, interrupted by shocking climaxes and soothing interludes.
"Sling Blade" In The Age of Streaming
In this era of digital advancements, viewing classic films has been simplified substantially. Among the key winners is "Sling Blade," accessible across multiple platforms. For those seeking a good choice for the weekend, "Sling Blade streaming" is available to everyone. The relentless spirit of Karl Childers can now be experienced from the comfort of our homes, bridging the gap between this classic drama and a new age of viewers.
Impact of "Sling Blade"
"Sling Blade" transformed the drama genre in cinema by pushing boundaries and questioning societal constructs. The movie's watch value remains firm, its roots deepened by the breathtaking performances and riveting direction.
Thornton's portrayal of Childers opened a new avenue for character acting, showcasing his ability to internalize, personify, and portray such a complex character with emotional depth and authenticity. His performance reminded the industry and the audience alike about the vast narrative space that can be explored within the realm of drama.
A fundamental component pushing "Sling Blade" into classic cinema's pedestal is its character development precision. Each character is meticulously curated and distinctly reminiscent of Southern life and will remain rooted in the viewer's memory even after they are done with "Sling Blade streaming."
Karl Childers, in particular, epitomizes the human capacity for goodness despite his troubled past, using the blade to preserve the innocence that echoes his childhood. Despite his unusual appearance and mannerisms, Thornton's nuanced performance gives Karl a mysterious charm. His purpose in the narrative is to provide a non-generic lens to view the world, dictating the story's rhythm.
Alongside the predominant character of Karl, characters like Doyle Hargraves, essayed by Dwight Yoakam, add another layer to the narrative, providing both antagonism and realism. Doyle's character aids in understanding the most crucial themes of the plot: domestic violence, mental torment, and abuse, found in that era's Southern society. This is unwaveringly visible whenever one embarks on "Sling Blade streaming."
Exploring the Intrigue: "Sling Blade" Trailer Breakdown
The Cinematic Style
"Sling Blade" is also widely admired for its distinctive aesthetic and artistic approach. The start of the film, marked by Thornton's monologue, sets a uniquely eerie tone, which persists and amplifies as the story unfolds. Just as the protagonist preferred living in shadows, the film subtly used low-light settings and sepia tones to portray an appropriate atmosphere.
Interestingly, the film also excels in its pacing. The slow yet riveting pace powerfully mirrors the protagonist's life and mental capacity, consuming the viewers as they follow his path. Therefore, approaching "Sling Blade streaming" on your favorite platform is not just watching a movie but embarking on an emotional journey.
Revisiting "Sling Blade"
The concept of revisiting a narrative is a testimony to its enduring relevance, and "Sling Blade" stands as a testament to this statement. Whether it's your first viewing experience on "Sling Blade streaming" platforms or a much-needed recap from years ago, the film never ceases to evoke emotions or surprise with its depth. Thereby, "Sling Blade" invites its viewers to experience a classic and thoroughly enjoyable narrative that goes beyond normal cinematic boundaries.
The Ensemble Cast of "Sling Blade"
"Sling Blade" isn't merely the product of an exquisitely crafted storyline and meticulous production but also arises from the undeniable talent pool of its cast. While we have underscored Karl Childers and Doyle Hargraves, the movie's noteworthy performances extend further, offering a memorable experience even in "Sling Blade streaming."
Billy Bob Thornton's Award-Winning Performance
Billy Bob Thornton emerges as the unchallenged star of the movie. His transformative role as the slow-spoken, complex-minded Karl Childers is a tour de force in character creation and acting. Thornton's portrayal of a man affected deeply by his troubled childhood yet retaining his innocence earned him an Academy Award for Best Adapted Screenplay and a Best Actor nomination.
John Ritter's Poignant Act
John Ritter's performance as Vaughan Cunningham is decidedly compelling and deeply poignant. Ritter brings to life Vaughan's quiet resilience and enduring kindness. His depiction of a gay man grappling with the judgments of a small-town southern society gives the film a moving depth, easily felt even while using "Sling Blade streaming."
Lucas Black and Natalie Canerday
The supporting cast, including Lucas Black as the precocious Frank Wheatley and Natalie Canerday as his hardworking mother Linda, add immense authenticity to "Sling Blade." Black's portrayal of Frank is powerful and evocative; his bond with Karl forms the emotional bedrock of the movie. Canerday's Linda, on the other hand, represents the strength and vulnerability of a single mother in a society where her safety and freedom are frequently threatened.
J.T. Walsh and Robert Duvall's Cameos
Despite their brief appearances, Robert Duvall as Karl's abusive father and J.T. Walsh as the psychiatric hospital inmate Charles Bushman are memorable. Their cameos enrich the film's plot, making it more intricate and nuanced.
In Conclusion
While the stature and significance of "Sling Blade" extend from its poignant narrative to production design and artistic approach, the stellar cast puts the soul into the movie. They ensure that each viewing experience, whether the first or a revisit via "Sling Blade streaming," remains deeply passionate and unforgettable.

"Sling Blade" creates a timeless echo in drama cinema. Its haunting brilliance resonates in this marvelous film's distinguished performances, impeccable writing, and excellent direction. The movie is a testament to the power of enriched storytelling and the depth of human character that can be explored within cinema. As the film is readily available through "Sling Blade streaming," it is an unforgettable movie experience now accessible from the comfort of one's home, taking you on a journey of empathy, morality, and emotions riding on the undulating waves of potent drama.