The 2014 science-fiction film "Interstellar" is currently available for streaming on Paramount+, fuboTV, and DIRECTV STREAM. The movie is also available on other online platforms such as Google Play, iTunes, Microsoft, Prime Video, and Vudu, with prices ranging from $2.99 to $3.99 for rentals and from $9.99 to $12.99 for buying. Additionally, considering Reelgood aggregates content from over 100 sites, its primary aim is to track the films and shows you watch across all streaming services and compile them for numerous advantages. These platforms include well-known ones like Netflix, Disney+, Amazon Prime Video, and HBO Max so that users can quickly find one another and choose whether to subscribe to, rent, or buy a particular film. This gives you a thorough rundown of all your choices and lets you choose the best purchases while enjoying your favorite shows.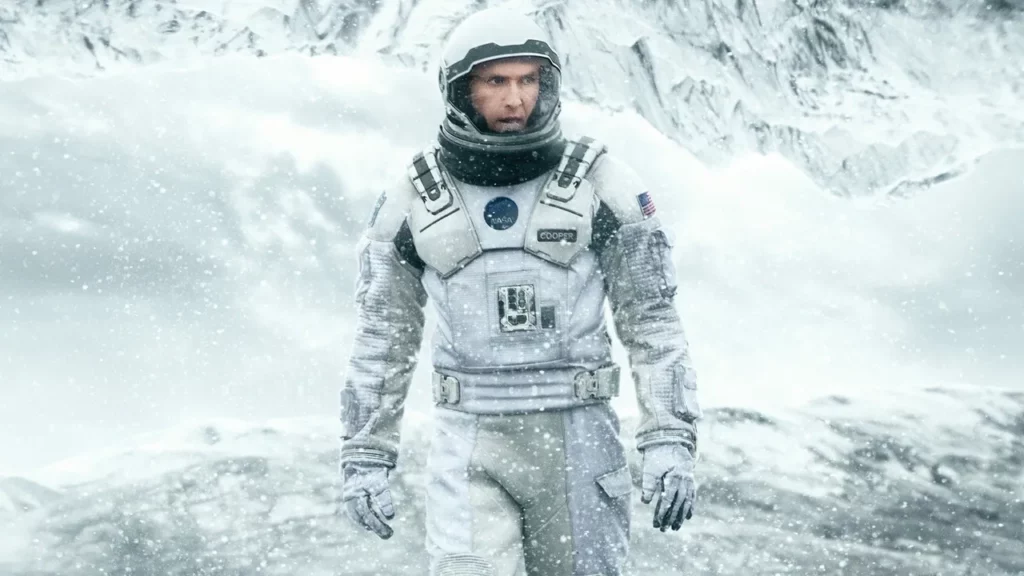 The movie lasts for roughly 2 hours and 49 minutes, which might not be to everyone's preference. However, despite its lengthy running time, the movie is intriguing, so you won't mind the time and can relax and take in its top-notch entertainment. The film genre includes science-fiction, adventure, mystery, and drama, with a rating of PG-13. PG-13 denotes content that may be unsuitable for viewers under the age of 13, such as content with stronger language, more persistent violence, harsh imagery, or life-threatening scenarios in the film. However, if you are already a teenager or an adult, you may completely enjoy the movie, given its amazing scientific concept, actions, drama, and stunning scenery the film delivers.

The movie has also received numerous honors, some of which were presented in 2015 by the Academy Awards, American Film Institute, ASCAP Film, and Television Music Awards, British Academy Film Awards, Critics' Choice Movie Awards, Dallas–Fort Worth Film Critics Association, Empire Awards, Florida Film Critics Circle, Saturn Awards, St. Louis Film Critics Association, Visual Effects Society Awards, Women Film Critics Circle. Having this shows that it is excellent, as evidenced by the many awards it won, the number of fans it attracted, and the good scores it obtained, including a high IMDb audience rating of 8.6 from 1,769,236 votes, which is a notable number of views with a favorable rating and qualifies it as one of the greatest sci-fi movies ever.
About
The plot of Interstellar is all about Earth's final opportunity to discover a planet that is livable before a scarcity of resources drives humanity to extinction. The movie introduces us to Joseph A. Cooper, a former science engineer and pilot who lives with her daughter Murph and son Tom on farmland. The crops on Earth are seen to be destroyed by terrible sandstorms, and as food becomes scarce, the Earth's inhabitants realize their existence is about to end. This is due to the fact that in this world, civilization has shifted to an agricultural-focused state, and crops are falling apart due to blight, a plant disease brought on by pathogens that, as Professor Brand points out, will also diminish the amount of oxygen inside the Earth's atmosphere. Professor Brand is a scientist who also serves as the director of NASA's remnants. Professor Brands' understanding implies that Earth seems no longer a suitable environment, and humanity is on the verge of extinction. And somehow, this indicates that someday the planet will eventually come to an end. Given the dire circumstances on Earth, N.A.S.A. devised a plan and recruited Cooper to join a few other scientists on a risky journey inside a wormhole. They must travel across a wormhole because the only way to reach the nearest star, which is more than a thousand years away, is to enter a wormhole since it would be quicker to travel to distant places in space and time. In contrast to the other team members, they picked Cooper because of his scientific knowledge and proficiency as a pilot. As Earth deteriorates, Cooper must choose whether to stay or risk never seeing his children again in an attempt to safeguard the human race by discovering another habitable world. Cooper eventually decided to travel with scientists on an ill-defined voyage through a wormhole and throughout the galaxy to discover which of the traversed planetary bodies might become mankind's future home.
Cast & Crew
Director: Christopher Nolan
Writers: Christopher Nolan, Jonathan Nolan

Producer: Christopher Nolan, Emma Thomas, Lynda Obst

Executive Producers: Thomas Tull, Kip Thorne, Jordan Goldberg, Jake Myers

Composer: Hans Zimmer
Movie Stars:

Overall, it's a nice movie that offers top-notch entertainment because of its outstanding visual appeal, engaging narrative, and fantastic plot. It also provides enjoyable thrills and presents some entertaining scientific concepts that might or might not be applicable in real-life situations. Furthermore, it provides flawless and great drama, representations of celestial bodies, beautiful imagery, and many other things. All of these elements combined to help the show work well overall, which ultimately led to its success, as seen by the high audience ratings it garnered, the tremendous accolades it received, and the widespread appreciation from people all around the world. You can presume that your viewing experience won't be in vain because this is a great movie that wonderfully leaves a good impression because it is also regarded as one of the best sci-fi movies ever. Therefore, it is a highly recommended or must-watch movie, especially if you enjoy sci-fi, adventure, drama, and mystery genres and are at least 13 years old. The movie is available if you already have a Paramount+, fuboTV, or DIRECTV STREAM subscription. Otherwise, you can rent it on Google Play, iTunes, Microsoft, Prime Video, and Vudu for $2.99 and $3.99, or you can buy it for around $9.99 and $12.99. It's also crucial to use Reelgood since it offers solutions that help you decide which streaming services to use for organizing, purchasing, and renting movies.