The 2016 fantasy action movie Gods of Egypt is based on a fictional interpretation of several ancient Egyptian deities. The movie is currently available for subscription-based streaming on Philo, fuboTV, and DIRECTV STREAM. Fortunately, the movie is also made available on various online platforms, including Google Play, iTunes, Microsoft, Prime Video, and Vudu, with estimates ranging from $3.99 for rentals and $5.99 to $7.99 for buying.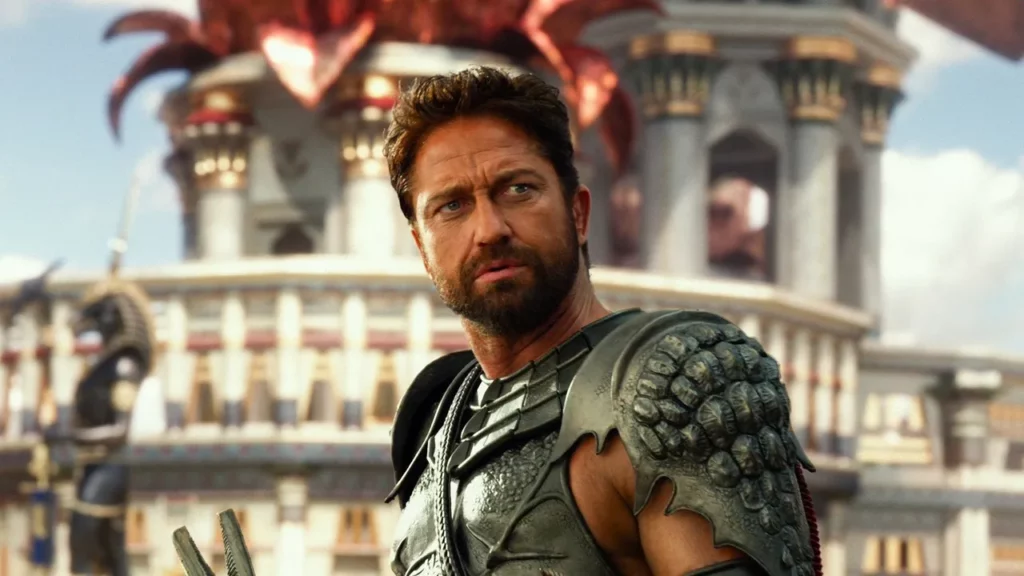 Reelgood's principal objective is to track the movies and TV series you stream spread across different streaming platforms and combine them for you to use in a variety of ways, which is further supported by the fact that it aggregates material from over 100 platforms, including well-known streaming services like Netflix, Disney+, Amazon Prime Video, and HBO Max. This provides you with a holistic analysis of all your decisions and enables you to make the right purchases, such as how you can identify one another conveniently and select whether to subscribe to, rent, or buy a particular film, resulting in a smarter and more enjoyable viewing experience.
The film's running time is approximately 2 hours and 7 minutes, which may be a nice length or just right—not too long or short. The movie is fascinating and wonderful in many ways, which encourages viewers to unwind and enjoy the top-notch amusement it provides. The movie has a PG-13 rating and corresponds to the action, adventure, and fantasy genres. The movie is rated PG-13 if it contains material that might not be appropriate for audiences under the age of 13, such as anything that uses harsh language, quite recurrent violence, obscene imagery, or depicts potentially fatal scenarios. However, if you're already a teenager or an adult, you might thoroughly love the movie because of the incredible battle scenes, brilliant storyline, and outstanding character portrayals it offers.
The movie has earned recognition and nominations from the AACTA Awards in various categories, including Best Original Music Score, Best Sound, Best Costume Design, Best Visual Effects or Animation, and Best Hair and Makeup. Despite being nominated for several of these accolades, the movie has received both favorable and unfavorable reviews. The favorable reviews highlight the movie's fantastic excitement for audiences, particularly the character development the protagonist goes through. On the other hand, some critics point out the film's poor aspects, including the whitewashed casting and an overreliance on subpar computer-generated graphics. The film also has a lower-than-average IMDb audience rating of 5.4 from 116,721 votes, which might be much lesser than other movies. However, despite this, determining whether the movie appeals to you relies on your preferences. Hence it is still a pretty good choice if you want to watch some films.
About
The film's plot centers on the journey of a God and a mortal as they battle a loathsome adversary determined to annihilate the world. The movie's setting places in Egypt, where the world is flat, and the Egyptian gods coexist with humans. However, the gods are superior to human beings in terms of powers and physical attributes, such as greater height, golden blood, and the ability to possess their strong and powerful supreme forms or beasts. Osiris, the son of Ra, was the ruler at this time and was adored and respected by the Egyptian populace since he was an exceedingly wise, loving, kind, and powerful king. Meanwhile, his brother Set, the god of desert, storms, disorder, and violence, was relegated to the desert to his anger. Something tragic occurred when it was about to be Horus, Lord of the Air, Osiris' son, who would be crowned as the new king. When Horus was to be proclaimed the new king after the coronation. Unfortunately, Osiris' brother Set arrived and assembled his army, launching a coup and ordering Osiris to fight him. Osiris, however, refused, which ultimately resulted in Osiris death. In front of everyone, Horus and Set transform into their corresponding beasts and engage in combat. Horus eventually loses, but Set spares him by taking his two eyes which were his power source, and keeping them hidden. After the events, Set eventually ascended to the throne and slaughtered anybody who stood in his way. At this point, Bek and Zaya are disclosed, where Bek, a thief, miraculously steals Horus's eye. Unfortunately, the enemy discovered this and killed Zaya, who was Bek's beloved. Bek gives Horus the eye and offers to help guide the other one in exchange for the chance to bring back Zaya's life. The story then continues with their journey to locate the other eye to prevent Set's nefarious ambitions to further ruin the world and to fulfill an impossible promise of bringing the dead back to the living.
Cast & Crew
Director: Alex Proyas
Writers: Matt Sazama, Burk Sharpless

Producer: Alex Proyas, Basel Iwanyk

Movie Stars:

Overall, it is a nice movie with good entertainment because of its excellent visual appeal, compelling screenplay, and intriguing premise along with offering blissful thrills and presenting some relation to ancient believed deities of Egypt. Additionally, it offers amusing portrayals of conflict, stunning images of battle scenes, and numerous other things. These factors all worked together to make the show appealing overall, eventually affecting its outcome. Despite receiving few unfavorable reviews and having a mixed rating, the show is still a fantastic choice if you're looking for a fantasy action film mixed with giving insights about some roots or background of the Ancient Egyptian Gods. As a result, the movie is still definitely worth a look, especially if you are at least 13 years old and like fantasy, action, and adventure movies. The movie is available if you already have a Philo, fuboTV, and DIRECTV STREAM subscription. If not, you may rent it for $3.99 on Google Play, iTunes, Microsoft, Prime Video, and Vudu, or you could buy it for $5.99 to $7.99. Utilizing Reelgood's services is also essential because you may use them to decide which streaming services to use for planning, buying, and renting movies.