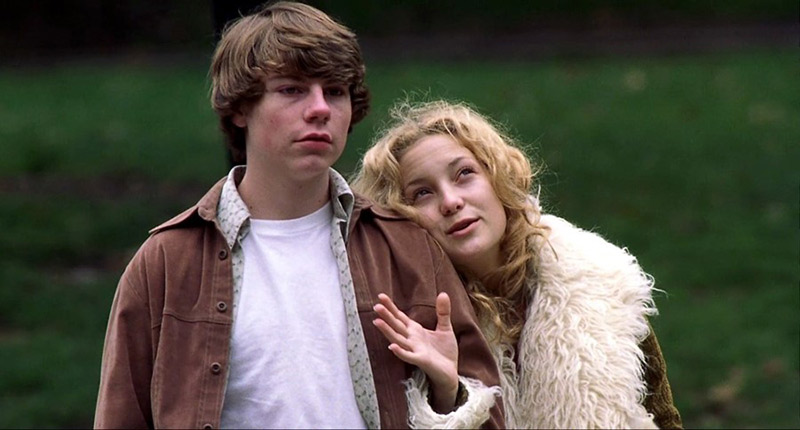 We're two months into 2020 and just like all those New Year's resolutions we swore that we'd keep, the sun is setting on some Hulu movie titles. While you may be running out of time to learn to knit before the end of the month, you still have a few days to catch up on what's in your queue before it's gone forever (or at least a few months).
Here's everything that will be vanishing from Hulu come February 29, as well as a couple of suggestions on what titles to watch before they disappear.
Almost Famous (2000)
Director: Cameron Crowe
Starring: Billy Crudup, Kate Hudson, Jason Lee, Patrick Fugit, Francis McDormand
IMDb: 7.9 Rotten Tomatoes: 89%
Cameron Crowe's love letter to classic rock doubles as an autobiography that's loosely based on his own time as a young reporter for Rolling Stone magazine. The coming-of-age story centers around an aspiring high school music journalist who gets the chance of a lifetime when he's assigned to follow fictional band Stillwater on tour.
Perhaps only equal to the movie's amazing soundtrack that includes everything from Elton John to The Who, Allman Brothers, Lynyrd Skynyrd, and Led Zeppelin is the story itself. The movie would eventually win an Oscar for Best Original Screenplay — proving that there's nothing like the incredible power of rock n' roll.
Wall Street (1987)
Director: Oliver Stone
Starring: Charlie Sheen, Martin Sheen, Michael Douglas, Daryl Hannah
IMDb: 7.4 Rotten Tomatoes: 79%
Back before Charlie Sheen developed an insatiable appetite for escorts and cocaine and way before Two and a Half Men, he was one of Hollywood's fastest rising talents. Sheen first teamed up with notable director Oliver Stone for Platoon, but he really made his mark in this drama that shined a spotlight on the corruption of Wall Street long before the Occupy Wall Street movement was ever a thing.
While Sheen certainly delivers a strong performance as a young stockbroker looking to get ahead, it's Michael Douglas as the ruthless "greed is good " financier Gordon Gekko who steals the show. Douglas won an Oscar for Best Actor for his performance and delivered one of the most iconic characters of his career.
Leaving February 29
A Better Life (2011)
A Stork's Journey (2017)
Airheads (1994)
Almost Famous (2000)
Blast from the Past (1999)
Cube (1998)
Cube 2: Hypercube (2003)
Cube Zero (2005)
Dennis the Menace (1993)
Dennis the Menace Strikes Again (1998)
Exposed (2016)
Failure to Launch (2006)
Hamlet (1990)
Harry Brown (2009)
Heartbreakers (2001)
In Secret (2014)
Just Married (2003)
Knowing (2009)
Man on a Ledge (2012)
Nobody's Fool (1995)
Ouija House (2018)
Ouija Séance: The Final Game (2018)
Road House (1989)
Secretary (2002)
Setup (2011)
Sorority Row (2009)
Transporter 2 (2005)
Uptown Girls (2003)
Wall Street (1987)