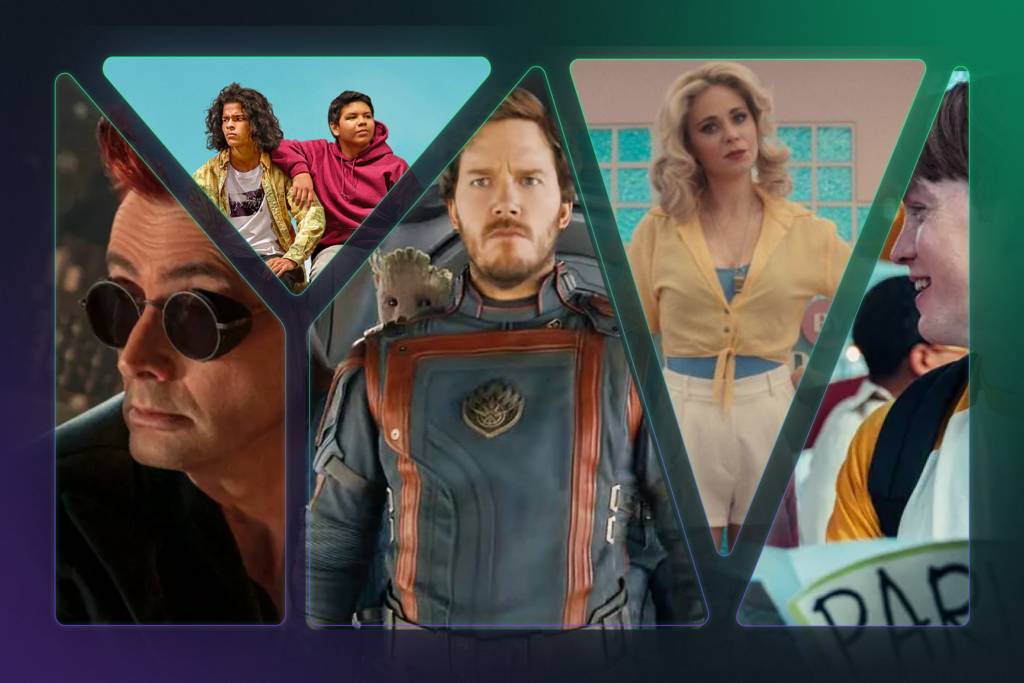 August is here and bringing the heat. We've got new seasons of a few critically acclaimed favorites and a long-awaited Marvel movie finally comes to Disney+. Plus, find out what everyone is watching in Reelgood's Top 10.
Aziraphale and Crowley help Gabriel, who has lost his memory, while also hiding him from Heaven and Hell. The season looks into the angel and demon's relationship with each other, while also revealing to us the secret relationship between Gabriel and Beelzebub.
Streaming on Prime Video
Sheila finds her status challenged by rising celebrity exercise goddess Kelly Kilmartin, who becomes not only a professional threat but manages to get in her head.
Streaming on Apple TV+
The Rez Dogs find themselves stuck in California and must find their way back home. Once they return to Okern, Elora considers going to college. Bear encounters a person who believes in conspiracy theories, Maximus. Willie Jack focuses on helping her community.
Streaming on Hulu
Guardians of the Galaxy Vol. 3
Still reeling from the loss of Gamora, Peter Quill rallies his team to defend the universe and one of their own – a mission that could mean the end of the Guardians if not successful.
Streaming on Disney+
Teens Charlie and Nick discover their unlikely friendship might be something more as they navigate school and young love in this coming-of-age series.
Streaming on Netflix