Here are this week's Top 10 most-watched movies and TV shows in streaming (July 21 – July 27)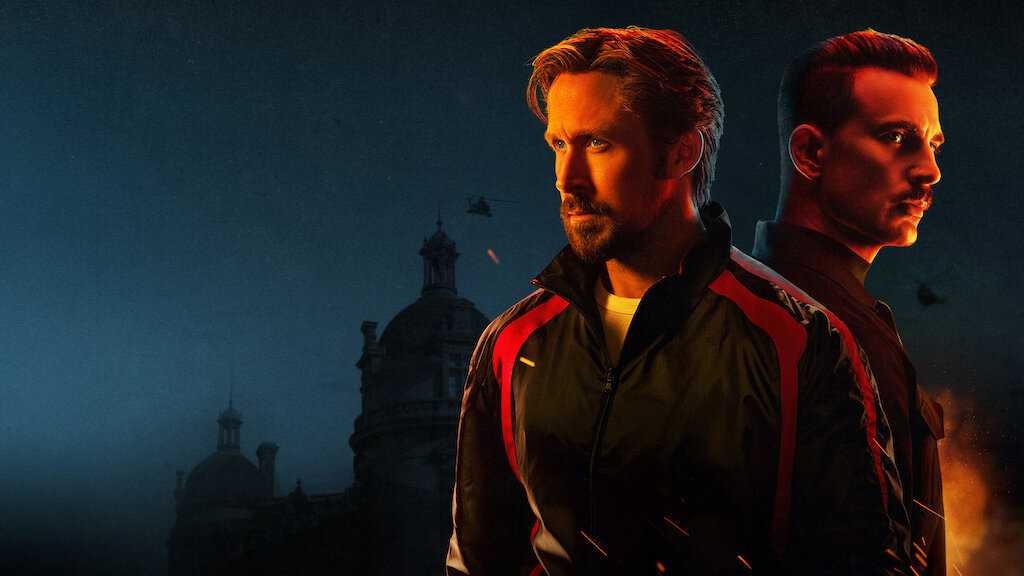 By Josh Terry
Netflix once again has a whopping five titles on Reelgood Top 10 this week. While the streaming giant has struggled this year with departing subscribers, a tanking stock price, and widespread layoffs throughout the company, it's still taking up a lot of space in the streaming conversation. This week leading the charge is its $200 million spy thriller, The Gray Man. With a star-studded cast that aims to compete with franchises like James Bond and Mission Impossible. Though reviews for the Ryan Gosling, Chris Evans, Billy Bob Thornton, Ana De Armas-starring, and Russo Brothers-directed film have been mixed, people have been watching enough for Netflix to already announce a sequel and a spin-off series.
This isn't the first time Netflix has invested heavily in a film franchise. While Rian Johnson's Knives Out was released theatrically, the streaming bought its future sequels in a deal Variety claimed was $450 million. In 2021, Zack Snyder's Army of the Dead got a prequel in Army of Thieves as well as an upcoming anime-style spin-off series called Lost Vegas. While the details of both the sequel and spin-off series are scant, Netflix does have a wealth of possible storylines from Mark Greaney's novel series of the same name: which currently has eight sequels. The Gray Man will be a part of Netflix's future for the next few years, and hopefully, it's an investment that makes sense in growing their dwindling subscriber base.
1. The Gray Man (Streaming now on Netflix)
Netflix's answer to the James Bond and Mission: Impossible franchises are both flashy and expensive, thanks to an all-star cast of Ryan Gosling, Chris Evans, Dhanush, Ana de Armas, Jessica Henwick, Regé-Jean Page, and Billy Bob Thornton. The film is directed by the Avengers-alums Joe and Anthony Russo, who bring their glossy and slick style to what's sure to be Netflix's most pricy film of the year. While some of the plot points are confusing and chaotic, there are some spectacular set-pieces and action sequences. It sometimes feels like an uncanny valley version of a film, but with a 90 percent audience rating on Rotten and a measly 47 percent critic score, you might just have to see it yourself.
2. Better Call Saul (Streaming now on AMC+)
When Vince Gilligan has been really sticking the landing with Better Call Saul, the long-running Bob Odenkirk-starring Breaking Bad prequel. While it's been wrapping up in the most depressing way imaginable, next week's episode may, in fact, be the crossover event fans have been waiting for: the episode is titled "Breaking Bad." If you'll remember in Breaking Bad, the Season 2 episode "Better Call Saul" was the first appearance of Saul Goodman, so it seems like both Walter White (Bryan Cranston) and Jesse Pinkman (Aaron Paul) may make an appearance with the timelines finally converging. Alongside Odenkirk, the show features a cast of Breaking Bad alums and new characters in Jonathan Banks, Michael Mando, Patrick Fabian, Rhea Seehorn, and Giancarlo Esposito.
3. The Old Man (Streaming now on Hulu)
The season finale for The Old Man, the Jeff Bridges and John Lithgow-starring limited series, jumps up to third place on the Reelgood Top 10. Reviewers claim the episode left them with more questions than answers with Vulture writing, "The Old Man ended its debut season the same way it started: with an exhausting, excessive amount of exposition that was more tedious than tense. By the time we finally got to the episode's big, season-long reveal, it was at best validating, at worst anticlimactic." Bridgers was excellent not only for his resilient performance but also for the fact that he overcame a cancer diagnosis and chemotherapy during filming. With all the episodes in the rearview, this will likely drop in the rankings and potentially entirely off the Top 10. It had a good run.
4. Persuasion (Streaming now on Netflix)
Despite headlines like, "Netflix's Persuasion is an absolute disaster," Persuasion is still showing strongly on the Reelgood Top 10. In that Vox piece, writer Constance Grady opens with a strikingly blunt lede: "It's hard to overstate just how bad Netflix's Persuasion is, and in how many ways." According to Grady, there's very little to love from Dakota Johnson's uncharacteristically lifeless performance, the strange liberties they take in the adaptation, the fourth-wall breaking winks at the camera, and its hamfisted mashup of present-day social conventions in Regency England. Even Jane Austen's most devoted fans on Twitter don't like it. However, the bad reviews aren't stopping viewers from checking it out, holding on at the number four spot after a third-place ranking last week.
5. The Sea Beast (Streaming now on Netflix)
The Sea Beast feels like what would happen if Kubo and the Two Strings and Miyazaki took on Kon Tiki for a CGI film. It's one of the most ambitious animated and CGI films Netflix has ever taken on. A family-oriented drama and fantasy adventure film takes place in a mythical world where there's a war between monsters and men. It follows Maisie, a runaway orphan who ends up joining a ship called the Inevitable that hunts monsters. There are subtle if predictable themes about anti-violence and the good guys not always being good that's worth a watch for any kid. Reviews so far have been solidly positive and it's a gorgeously designed world. From Big Hero 6 and Moana director Chris Williams.
6. The Bear (Streaming now on Hulu)
The Bear falls a bit in this week's Reelgood Top 10, saying "Yes, Chef" all the way to the top to asking for "hands" at number six now. Two weeks ago, FX announced a second season despite the fact that its first wrapped up almost every loose end imaginable. Starring Shameless mainstay Jeremy Allen White as Carmen Berzatto, a Noma-caliber chef who returns to run his family's Italian beef shop in Chicago after the passing of his brother, the series combines the clench-worthy frenetic filmmaking of the Safdie Brothers with a workplace drama about grief and making a good meal. Though the series arguably gets some details about its setting wrong, the show does get the dramatic heart of the story correct. It doesn't hurt that the show has gotten dozens of memes thanks to a widely-shared screencap. Alongside White, there's a great cast in real-life chef Matty Matheson, Ebon Moss-Bachrach, Ayo Edebiri, Lionel Boyce, and Oliver Platt.
7. Incantation (Streaming now on Netflix)
Incantation is a Taiwanese horror film hoping to follow in the sizable tradition of low-budget flicks like Blair Witch Project and Paranormal Activity using "found-footage" to terrify audiences to box office success. As someone who has a very low tolerance for jump scares and supernatural frights, this film looks positively scary. It's surging unexpectedly up Netflix's trending charts and is holding strong at number seven on the Reelgood Top 10. It might just be another breakout success story for the streamer if it keeps its strong and unexpected form.
8. Black Bird (Streaming now on Apple TV+)
In what's tragically Ray Liotta's final television role comes this gritty Apple TV+ prison drama Black Bird. Based on a true story and on James Keene's 2010 autobiographical novel In With The Devil: A Fallen Hero, A Serial Killer, and A Dangerous Bargain for Redemption, the miniseries stars Taron Egerton as James Keene, a former football star who finds himself in prison after a series of bad decisions and is convicted of a crime with a 10-year sentence. While in prison, he's given the opportunity to gain freedom if he can secure a confession from an alleged serial killer behind bars. The killer is played by Paul Walter Hauser (Richard Jewell, I, Tonya) and Liotta plays Keene's father. Though it debuted earlier in the month, it's finally catching on making its Top 10 debut.
9. Only Murders in the Building (Streaming now on Hulu)
Only Murders in the Building has taken a brief hiatus from the Reelgood Top 10 in recent weeks but now with the season finale rapidly approaching on Aug. 2, viewers are catching up and talking about the hijinks characters played by Steve Martin, Martin Short, and Selena Gomez are getting up to. In recent episodes, Jane Lynch has been an excellent guest star. The former Glee and Funny Girl actress rejoins the cast for the role of Sazz's Steve Martin's character's stand-in for his TV acting job. It's hilarious to see Lynch totally nail the role as Martin's stunt double and the similarities between the two are more striking than you'd expect.
10. Virgin River (Streaming now on Netflix)
To be perfectly honest, if you told me Stranger Things wouldn't crack this week's Reelgood Top 10 but Virgin River would, I'd think you're crazy. But the fourth season of the Netflix romance series finally dethroned the Hawkins, Indiana nostalgia-fest as the top performing TV series on the streamer right now. According to Netflix's tallies, the show was streamed for 105.4 million hours compared to Stranger Things' 75 million. Impressive stuff.