Here are this week's Top 10 most-watched movies and TV shows in streaming (July 14 – July 20)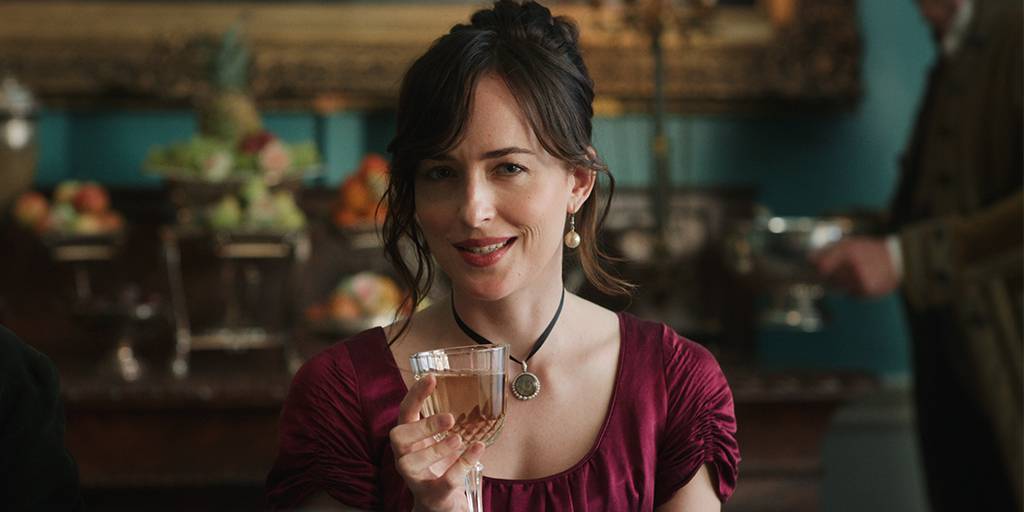 By Josh Terry
It's been a turbulent year for Netflix. Following a shock announcement in Q1 that the streaming giant lost subscribers for the first time ever, sunk its stock price, led to layoffs, and widespread cost-cutting measures, the entertainment company announced more subscriber losses in Q2 last week. On Tuesday, it unveiled that it lost 970,000 users, which, while a spectacular number and the largest in company history, was much fewer than the predicted two million leaving the service. Because the totals were better than expected, it's good news for Netflix, which is now trading around $224 per share compared to $180 a few days ago.
Despite the better than terrible news for Netflix, viewers still have yet to see the belt-tightening around its content scheduling. Several shows and films have been canceled or scrapped and what is on the docket is more deliberate and targeted. Scott Stuber, Netflix's head of global film, said recently, "We're not crazily reducing our spend, but we're reducing volume. We're trying to be more thoughtful." He added: "We were a business that was, for a long time, a volume business. And now we're being very specific about targeting." A June Hollywood Reporter piece summed up this approach as "Bigger. Better. Fewer."

But for right now, Netflix is doing fine. On the Reelgood Top 10, the service has a whopping five titles making top marks. Only Hulu, with two shows hitting the ranking, comes remotely close. On top of that, Netflix still has yet to properly release its $200 spy thriller, The Gray Man, its star-studded big bet to compete with franchises like James Bond and Mission Impossible. There will be future ups and downs for the streamer, but sometimes less than the worst-case scenario is good news.
The Bear (Streaming now on Hulu)
The Bear keeps climbing up the Reelgood Top 10, saying "Yes, Chef" all the way to the top. Last week, FX announced a second season despite the fact that its first wrapped up almost every loose end imaginable. Starring Shameless mainstay Jeremy Allen White as Carmen Berzatto, a Noma-caliber chef who returns to run his family's Italian beef shop in Chicago after the passing of his brother, the series combines the clench-worthy frenetic filmmaking of the Safdie Brothers with a workplace drama about grief and making a good meal. Though the series arguably gets some details about its setting wrong, the show does get the dramatic heart of the story correct. It doesn't hurt that the show has gotten dozens of memes thanks to a widely-shared screencap. Alongside White, there's a great cast in real-life chef Matty Matheson, Ebon Moss-Bachrach, Ayo Edebiri, Lionel Boyce, and Oliver Platt.
Better Call Saul (Streaming now on AMC+)
When Vince Gilligan has been really sticking the landing with Better Call Saul, the long-running Bob Odenkirk-starring Breaking Bad prequel. On the heels of the series finale, which airs in just a few days, the show is wrapping up in the most depressing way imaginable. The penultimate episode showcases Saul and Kim's toxic relationship coming to a close. It's an emotional gut punch, but considering how Breaking Bad turns out, it's hard to expect a happy ending for our extra-legal and sleazy hero. Alongside Odenkirk, the show features a cast of Breaking Bad alums and new characters in Jonathan Banks, Michael Mando, Patrick Fabian, Rhea Seehorn, and Giancarlo Esposito.
Persuasion (Streaming now on Netflix)
Critics aren't loving this Carrie Cracknell-directed Netflix adaptation of Jane Austen's 1817 novel. In a piece titled, "Netflix's Persuasion is an absolute disaster," writer Constance Grady opens with a strikingly blunt lede: "It's hard to overstate just how bad Netflix's Persuasion is and in how many ways." According to Grady, there's very little to love from Dakota Johnson's uncharacteristically lifeless performance, the strange liberties they take in the adaptation, the fourth-wall breaking winks at the camera, and its hamfisted mashup of present-day social conventions in Regency England. Even Jane Austen's most devoted fans on Twitter don't like it. However, bad reviews don't mean viewers aren't going to see it for themselves and find out f it's really not for them.
The Sea Beast (Streaming now on Netflix)
The Sea Beast is one of the most ambitious animated and CGI films Netflix has ever taken on. A family-oriented drama and fantasy adventure film takes place in a mythical world where there's a war between monsters and men. It follows Maisie, a runaway orphan who joins a ship called the Inevitable that hunts monsters. There are subtle if predictable themes about anti-violence and the good guys not always being good that's worth a watch for any kid. Reviews so far have been solidly positive, and it's a gorgeously designed world. From Big Hero 6 and Moana director Chris Williams.
Resident Evil (Streaming now on Netflix)
This long-running video game franchise has had no shortage of cinematic adaptations like the six-film series from 2002 to 2016 and another movie spinoff, Resident Evil: Welcome to Raccoon City, which was released in 2021. All of those flicks have nothing to do with Netflix, which just released its own TV series adaptation of the popular horror game. So far, the audience reaction has been much lower than the critical reaction on Rotten Tomatoes (an honestly pretty rare feat), but despite the negative feedback, it's still been the most buzzed about TV series on the platform.
The Old Man (Streaming now on Hulu)
Once a top dog for two weeks on the Reelgood Top 10, The Old Man drops yet another place from fifth to sixth. With just one episode left, it's tough to peg The Old Man as the summer breakout hit since it hasn't been able to match its hot start. However, star Jeff Bridges has been excellent so far, not only for his resilient performance but also for overcoming a cancer diagnosis and chemotherapy during filming. So far, its FX companion, The Bear, seems to be wolfing down the audience chatter instead.
Stranger Things (Streaming now on Netflix)
The second batch of episodes from the fourth season of Stranger Things won't perform quite as well as the first on the Reelgood Top 10, dropping from the top spot to a measly seventh. That doesn't necessarily mean people stopped caring about Stranger Things: fan theories about next season's bad guy have been reaching a fever pitch on social media. Also, a subject of intense speculation: whether or not characters who seemed to die in the final episodes will make a miraculous recovery in season five? After all, the show made everyone think Hopper was toast at the conclusion of season three.
Incantation (Streaming now on Netflix)
Incantation is a Taiwanese horror film hoping to follow in the sizable tradition of low-budget flicks like Blair Witch Project and Paranormal Activity, using "found-footage" to terrify audiences to box office success. As someone with a very low tolerance for jump scares and supernatural frights, this film looks terrifying. It's surging unexpectedly up Netflix's trending charts and might just be another breakout success story for the streamer.
The Terminal List (Streaming now on Prime Video)
Prime Video's latest spy, espionage, and military thriller, The Terminal List, is scratching the itch that shows like Jack Reacher, Jack Ryan, and Hanna do. This Chris Pratt-starring series finds a Navy SEAL who discovers his entire squad ambushed and has to pick up the pieces. Alongside The Old Man, this show promises betrayal, revenge, and many twists. Joining Pratt is a great cast, including Constance Wu, Riley Keough, Taylor Kitsch, and Jeanne Tripplehorn.
10. Spider-Man: No Way Home (Streaming now on Starz)
By a large margin, Spider-Man: No Way Home was the biggest film of 2021. It grossed a whopping $1.9 billion worldwide at the box office, while its closest competitor never cracked a billion. It makes a modest debut on the Reelgood Top 10 thanks to its premiere on Starz, a solid streaming service and a premium channel that not many folks have. That said, expect to see people who didn't catch it in theaters or Spider-Man heads to keep watching Tom Holland, Zendaya, Marisa Tomei, Angourie Rice, and Spider-Man alums Tobey Maguire, Andrew Garfield, and Willem Defoe take the screen.