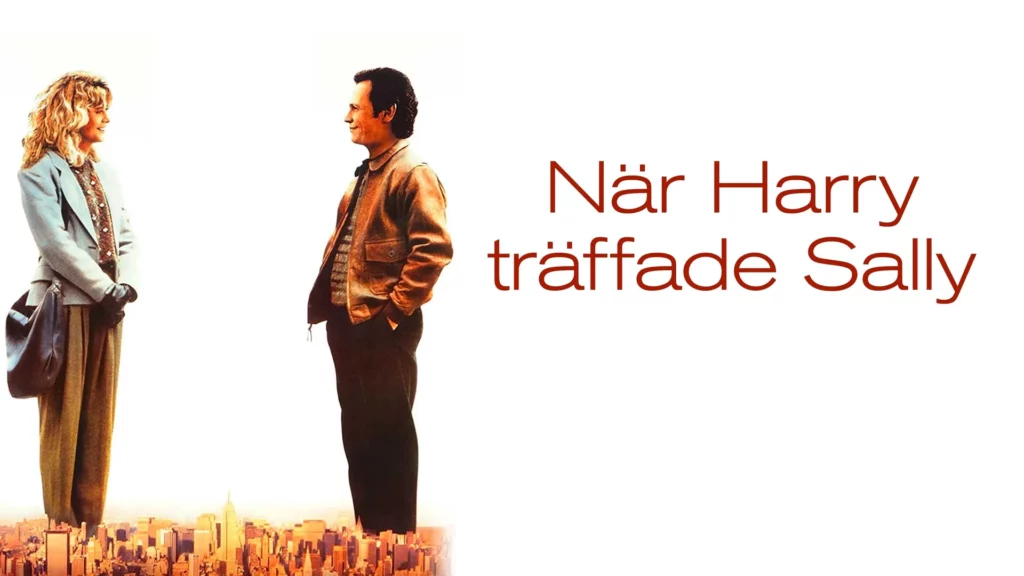 Have you ever chanced upon a movie that has left such an imprint in your heart that you inevitably return to it repeatedly? If you're a lover of romantic dramas and you haven't had the pleasure to watch "When Harry Met Sally…" yet, then you are unquestionably missing out on a real gem of a movie. Regarded as one of the most lovable films under the romantic-comedy-drama genre, "When Harry Met Sally…" is a movie that takes you on an alchemical journey of friendship transforming into love.
When Harry Met Sally... is not streaming in your country?
Any of our picks not streaming in your country? ExpressVPN unlocks Reelgood and all of your streaming services, giving you access to all movies and TV shows from around the world. Stream them from anywhere with a 30-day money-back trial from ExpressVPN.
Unblock Streaming with ExpressVPN (3 months free for Reelgood users!)
Connect to a US or UK server via ExpressVPN.
Let ExpressVPN run in the background as you watch all of your movies and TV shows, securely and with no throttling or bandwidth limits.
Overview – The Story of Harry and Sally
So, what makes "When Harry Met Sally…" an enticing watch? 'When Harry Met Sally,' directed by the acclaimed Rob Reiner and penned by Nora Ephron, presents a simple yet captivating story where two opposite characters become best friends before finally admitting their love for each other. The film explores the timeless question – "Can men and women be just friends?"
Harry Burns, played by Billy Crystal, and Sally Albright, enacted by Meg Ryan, have very different views on life and relationships, adding yet another dimension of intrigue to their engaging dynamics.
The Characters – Harry and Sally, a Mismatched Pair
One of the primary reasons to watch "When Harry Met Sally…" is the vibrant characterization. Harry is a cynical, easygoing character who firmly believes that men and women can never be friends without sexual dynamics. On the other hand, Sally is a wise and romantic woman who believes in the possibility of platonic relationships between the opposite sexes. Their clashing viewpoints cause sparks to fly, laying the foundation for a classic camaraderie onscreen.
The Screenplay and Dialogue
"When Harry Met Sally…" boasts a genuine, humorous, and touching screenplay, managing to evoke a gamut of emotions. Its dialogue, detailing the everyday banter between Harry and Sally, is rich with witty and thought-provoking lines that steal the show. A classic example is the renowned diner scene where Sally vociferously proves a point to Harry. This scene, which goes down in film history as an iconic display of dramatic comedy, is an unmissable part of the movie.
The Unfolding of the Plot
The narrative style in which 'When Harry Met Sally' is woven keeps viewers hooked till the end. The story spans twelve years. Harry and Sally bump into each other at various points in life, enabling the viewer to trace the evolution of their relationship from acquaintances to friends and, eventually, lovers. The climax scene, set against New Year's celebration backdrop, has repeatedly been lauded as one of the most heart-warming confessions of love in cinematic history.
Savor the Little Details
Often in movies, the devil is in the details, and "When Harry Met Sally…" is no exception. If you're one of those cinephiles keen on delving deeper, then when you watch "When Harry Met Sally…" pay close attention to the subtleties and nuances that enrich the narrative.
The Love Stories of Older Couples
Interspersed within the primary plot, the vignettes of older couples recounting their love stories add charm, poignancy, and endearing humor to the film. Whether it's the couple who fell in love in their twilight years or the pair that faced countless hurdles before finally tying the knot, these snippets offer a delightful glimpse into enduring relationships. Remember to savor these moments when you watch "When Harry Met Sally…".
Soundtracks and Music
The movie's soundtrack should also be appreciated for contributing to the film's ambiance. The melodic swing and jazz tunes, most notably Harry Connick Jr.'s rendition of "It Had to Be You," syncs perfectly with the movie's theme and pitches in a big way towards creating that nostalgic aura that permeates the film.
The Director's touch
Rob Reiner's direction also deserves its due praise. His ability to tell a compelling love story without resorting to overly theatrical or clichéd norms is remarkable.
The Iconic Movie Locations
Lastly, its iconic New York City locations also deserve a special mention. The film not only captures the heart but also the spirit of this bustling city. From the vibrant autumn setting of Central Park to the iconic Katz's Delicatessen, the movie fittingly utilizes these locales to frame the evolving dynamics of Harry and Sally's relationship.
The Stellar Cast
While the lead pair takes the cake with their spirited performances, the supporting cast of "When Harry Met Sally…" also notably contributes to the essence of the movie.
Bruno Kirby and Carrie Fisher
One can only talk about the movie by mentioning the memorable acts of Bruno Kirby (Jess) and Carrie Fisher (Marie). These two prominent characters have their unique love story parallel to Harry and Sally's narrative.
Bruno Kirby, a seasoned actor known for his roles in films like "The Godfather Part II" and "City Slickers," brings life to the character of Jess, Harry's best friend. He delivers a striking performance as a stoic yet affectionate friend who is always there for Harry.
Carrie Fisher, famous for her role as Princess Leia in the "Star Wars" series, portrays Sally's friend Marie, an advice-giving, rummage sale enthusiast with an uncanny knack for finding the right man and the right coffee table book. Even when the world is less acquainted with her real identity behind Princess Leia's shadow, her sparkling wit and self-deprecating humor beam through her portrayal of Marie, making her stand out.
Chemistry of the Cast
A special mention deserves to be made about the quartet's chemistry. Harry and Sally's relationship intertwines with Jess and Marie's, resulting in a classic double date scene that will bring laughs and the warm fuzziness of seeing two distinct relationships bloom.
The Perfect Ensemble
In the end, the cast of "When Harry Met Sally…" does a marvelous job of bringing to life these characters – each with their quirks and idiosyncrasies. The ensemble cast's robust performance provides the film with additional depth and emotional resonance. Whether it's the romantic tension between Harry and Sally, the teasing friendship of Harry and Jess, or the jabbering camaraderie of Sally and Marie, every onscreen relationship strikes a chord.
So, when you consider watching "When Harry Met Sally…" again, look beyond Harry and Sally – embrace the ensemble, the soul of the film that makes it the classic it is today.
The Engaging Preview: "When Harry Met Sally…" Trailer
Conclusion
"When Harry Met Sally…" is not just a film; it's a cinematic revelation from which modern romance movies could greatly benefit. This evergreen classic tests the boundary between friendship and love, two emotions deeply ingrained in the human psyche. Its powerful storytelling and nuanced performances indeed render it a must-watch!
In summary, if you're a fan of romance sprinkled with drama and comedy and have yet to watch "When Harry Met Sally…", you owe it to yourself to experience this delightful tale of love and friendship. It stands the test of time and continues warming viewers' hearts, proving that true love is often buried within friendship and companionship. Enjoy the movie and relish the beautiful journey of Harry and Sally. It will surely leave a lasting impression.