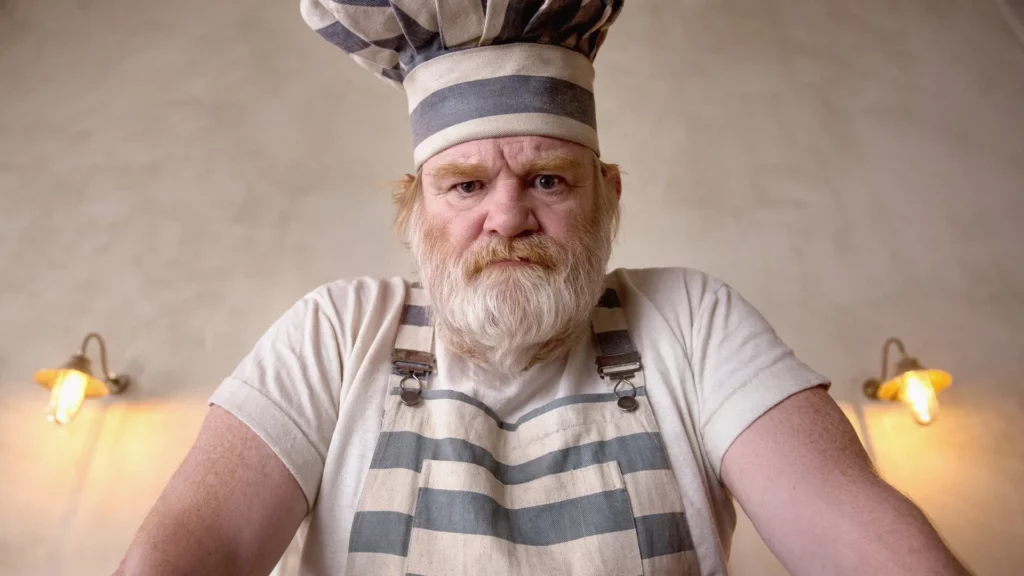 As parents, one of the things we enjoy the most is sitting down with our children to watch an animated movie. It is an excellent way to bond with the kids and gives us a chance to relive our childhood. Moreover, animation movies are often packed with life lessons, moral values, and lots of fun, and what better movie to discuss than the much-loved sequel, "Paddington 2"? In more ways than one, "Paddington 2" will take you on an adventure while educating and entertaining your children all at once. Now is the time to watch Paddington 2 and understand the values it imparts.
Paddington 2 is not streaming in your country?
Any of our picks not streaming in your country? ExpressVPN unlocks Reelgood and all of your streaming services, giving you access to all movies and TV shows from around the world. Stream them from anywhere with a 30-day money-back trial from ExpressVPN.
Unblock Streaming with ExpressVPN (3 months free for Reelgood users!)
Connect to a US or UK server via ExpressVPN.
Let ExpressVPN run in the background as you watch all of your movies and TV shows, securely and with no throttling or bandwidth limits.
Unfolding the World of Paddington
"Paddington 2", the sequel to its equally charming predecessor "Paddington," takes us back to the life of the friendly Peruvian bear. The movie, directed by Paul King, upholds themes of kindness, family, and friendship. Navigating Paddington's world is a delightful ride, an adventure of bright colors and heart-warming moments interspersed with enchanting scenes set in London.
The Plot: A Joyous Roller Coaster Ride
The narrative commences with Paddington, voiced with stunning charm by Ben Whishaw, happily settled with the Browns. He's now a popular community member loved by all, save for the grumpy Mr. Curry. Paddington desires to give his Aunt Lucy a special gift on her 100th birthday. He looks at a unique pop-up book in Mr. Gruber's antique shop and decides to buy it for her. However, as he embarks on several ventures to raise money for it, the book is stolen, leading to Paddington being wrongly convicted and imprisoned.
The story is a rollercoaster of emotions and events that will draw in children and adults alike. With the Brown family, you'll embark on a thrilling quest to find the real culprit and free Paddington.
Suitable for All Age Groups
Children will be drawn to Paddington's charming innocence, love for marmalade sandwiches, and humorous escapades. At the same time, adults will imbibe the values of acceptance, compassion, and determination that the movie subtly delivers.
Life Lessons from "Paddington 2"
The movie is not just about fun and enjoyment; it gives ample food for thought. Paddington's attitude and perseverance are noteworthy. Despite being misunderstood and wrongly imprisoned, Paddington never loses faith in people's goodness. His character teaches us about kindness, positivity, and friendship in the face of hardship.
"Paddington 2" has a beautiful underlying message: "If we are kind and polite, the world will be right." And that is something we all look forward to teaching our kids.
Compelling Characters and Performances
The movie boasts rich characters and commendable performances. Hugh Bonneville and Sally Hawkins, as Mr. and Mrs. Brown, blend reality with fantasy so seamlessly that it breathes life into Paddington's world. Hugh Grant, as the narcissistic, washed-up actor turned thief, Phoenix Buchanan, brings humor and excitement.
The film also deserves applause for its amazing animation. The visual vibrancy makes the plot more captivating, giving viewers an intimate journey into Paddington's world.
Insights into the Setting and Artistry of Paddington 2
Beyond the engaging story and well-etched characters, Paddington 2 is a marvel of art direction and animation technology. This ties in with why you should watch Paddington 2, as it takes you on a tour through London – only this isn't the grey, gritty London one often sees depicted in other films. It's a colorful, picture-book rendition, alive with the unique charm of Portobello Road and Windsor Gardens, where Paddington resides with the Brown family.
The cityscape is vibrant, resembling a beautiful painting, and this fantasy version of London leaves the audience in awe, offering a visually exciting atmosphere ideal for adults and children. The colorful depiction of the famous British capital gives the movie a magical, almost fairy-tale-like feel, making it a compelling reason to watch Paddington 2.
A Special Mention to Paddington's Prison Interlude
One sequence that stands out beautifully in this animation film is when Paddington lands in prison for a crime he didn't commit. This impeccably crafted section of the movie shows Paddington's temperament as he faces adversity. Ever resourceful, Paddington manages to charm the toughest criminals with his innocence and delightful marmalade sandwiches.
Nighy's Knuckles McGinty, the gruff prison cook with a heart of gold, is a remarkable character who, despite resisting Paddington's positivity initially, soon falls under his spell, making for some heartwarming scenes. This engaging stint in the prison adds plenty of laughter and presents valuable lessons about resilience, optimism, and the power of kindness. Hence, parents and children who watch Paddington 2 can learn how a positive demeanor can transform situations and win hearts even in challenging circumstances.
Tying up Loose Ends in Paddington 2
The movie culminates with a thrilling chase sequence, leaving audiences breathless yet gleefully satisfied. Standing up to his principles, Paddington risks his life to do the right thing, epitomizing bravery and selflessness. The grand finale furthers the film's appeal, teaching kids that standing for what's right is the true essence of heroism.
All these magical moments, replete with many emotional and moral highlights, make it imperative to watch Paddington 2. It is an endearing yet thrilling cinematic experience that promises to keep you and your children riveted, entertained, and enlightened, making it a wonderful choice for a family movie night.
The Splendid Cast of "Paddington 2": A Closer Look
"Paddington 2" features an ensemble cast that delivers incredible performances, making this animated splendor an absolute delight for viewers. In addition to the characters mentioned above, several others deserve appreciation and applause.
Ben Whishaw as Paddington: The Voice That Breathes Life
The voice-over artist behind Paddington's endearing articulation is the talented Ben Whishaw. Known for his roles in movies like "Skyfall" and "The Danish Girl," Whishaw's innocent and heartfelt portrayal of the amiable bear deeply resonates with the audience. His voice gives life to Paddington's eccentric charm and gently soothing presence.
Jim Broadbent as Mr. Gruber: With Merit Beyond Mention
Jim Broadbent, a veteran actor of Indian Summers and Game of Thrones fame, plays the role of the affable Mr. Gruber. He is the antique shop owner and Paddington's dear friend who understands the bear's desire for the perfect gift for his Aunt Lucy. Broadbent adds depth to his character with his rich voice and warm undertones that make you feel welcome.
Madeline Harris and Samuel Joslin as the Brown Kids
Madeline Harris and Samuel Joslin, who play Judy and Jonathan Brown, respectively, present a homely charm. Harris, known for her roles in "Man Down" and "The White Queen," effectively portrays Judy's intelligence and curiosity. Samuel Joslin from "The Impossible" fame lends an honest and naive charm to Jonathan's character. Their performances add a layer of relatability that young viewers treasure.
Julie Walters as Mrs. Bird: Benevolently Strict
Julie Walters plays the bustling housekeeper, Mrs. Bird. Walters is popular for her roles in "Billy Elliot" and "Mamma Mia!". Her character is strict but warm-hearted, ever-prepared to protect her loving but often chaotic Brown family. The multi-talented actress brings nuance to her character with her strong voice, which is full of vibrancy and determination.
Sanjeev Bhaskar, Jessica Hynes, Robbie Gee, and Richard Ayoade: Comedy Gold
These talented actors make a cameo as a group of neighborhood community actors, each bringing their unique comic spin. Their presence induces laughter and contributes to the vibrant community setting where the Paddington dynamic unfolds.
"Paddington 2" is an impeccable blend of a spellbinding narrative, standout animation, and stellar voice-over performances that immerse the viewer into a feel-good space. It's a testament to the power of animation, an adventure you would want to take advantage of. So why put off the opportunity to embark on this magical journey with your children? Watch Paddington 2 and let the world of marmalade-loving, charming bears unfold before your eyes.
Exploring the Magical Adventure Awaiting: "Paddington 2" Trailer's Overview
Conclusion: A Perfect Entertainment Parcel
"Paddington 2" is a full-fledged entertainment box with an adorable protagonist, a gripping storyline, fun-filled adventures, mesmerizing animation, relatable characters, laugh-out-loud humor, and meaningful life lessons. It's a highly recommended watch for a wonderful family time. It offers an opportunity for open conversations about values like respect, kindness, and integrity.
As an animated film, it surpasses expectations, making it an absolute must-watch gem for the entire family. Now, who wouldn't want to cherish such an amazing movie? So, grab your popcorn, cuddle up with your kids, and watch Paddington 2 for an unforgettable family entertainment experience!
In conclusion, Paddington 2 offers a fulfilling blend of lovable characters, eye-catching artistry, subtle humor, life lessons, and a captivating story. So why are you still waiting? Time to adjust your spectacles, prepare a plate of delicious marmalade sandwiches, and watch Paddington 2 with your children for an enchanting animated adventure!