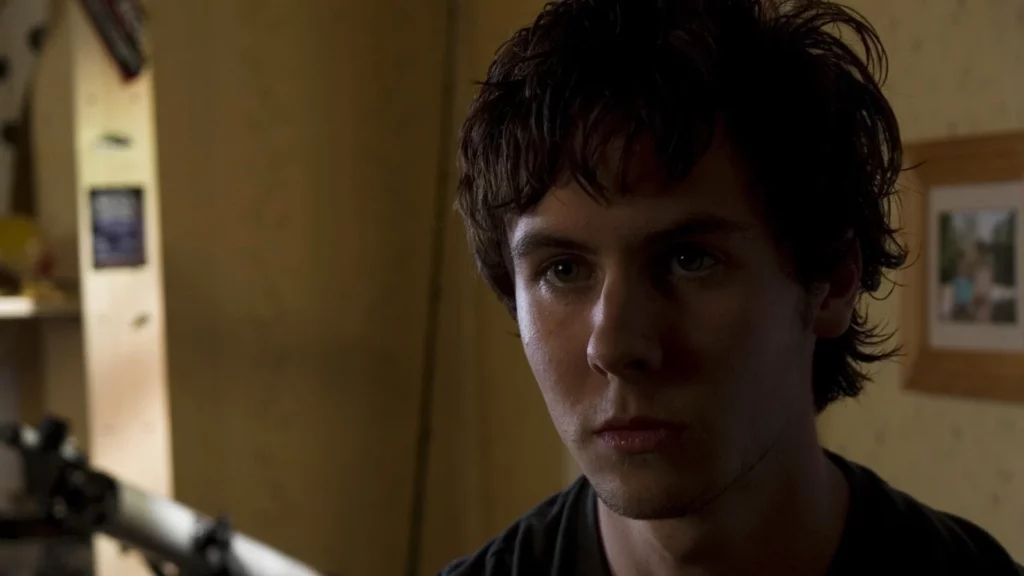 The realm of horror and drama boasts a myriad of sub-genres, from blood-pumping slashers to eery supernatural tales. One chilling title stands out amid the sea of frightful delights: "Lake Mungo." As alluring as it is disturbing, this film has captivated viewers worldwide precisely because it isn't your typical horror film. Rather, it's an unsettling yet thought-provoking journey into the human psyche, fear, and grief. For those intrigued, a simple 'watch Lake Mungo' search online would plunge you into this masterpiece fear fest.
Lake Mungo is not streaming in your country?
Any of our picks not streaming in your country? ExpressVPN unlocks Reelgood and all of your streaming services, giving you access to all movies and TV shows from around the world. Stream them from anywhere with a 30-day money-back trial from ExpressVPN.
Unblock Streaming with ExpressVPN (3 months free for Reelgood users!)
Connect to a US or UK server via ExpressVPN.
Let ExpressVPN run in the background as you watch all of your movies and TV shows, securely and with no throttling or bandwidth limits.
Deep Dive into the Plot
"Lake Mungo" takes its audience on the sorrowful journey of the Palmer family dealing with their daughter Alice's sudden death. Their grief takes a horrifying twist when they begin to experience supernatural phenomena around their home, suspecting that Alice somehow remains among them. Through an absorbing pseudo-documentary style, the movie engrossingly reveals Alice's life's mysterious and unsavory aspects, building on the suspense and horror in the process.
Unfolding Drama and Horror
In a genre where jump-scares are the norm, "Lake Mungo" stands out by relying on intense psychological drama. The backdrop consists of the ordinary, everyday life of the Palmer family, strikingly juxtaposed against the tragic death of Alice. This deep-seated drama, furrowed with the uncomfortable manifestation of supernatural elements, leaves viewers on the edge of their seats.
The Layers of Lake Mungo
Anchored by strong performances by its cast, "Lake Mungo" presents a haunting atmosphere that persists long after the movie ends. The intense portrayal of grief, underscored by horrifying revelations about Alice's life and experiences, presents an inky tableau that skillfully blends the lines between horror and drama. As viewers, we find ourselves not just frightened but also equally empathetic, sharing in the pain, loss, and confusion of the Palmer Family.
The Genius of Joel Anderson
"Lake Mungo" marks the directorial debut of Joel Anderson, who also penned its screenplay. Anderson skillfully utilizes the ambiguity of the found footage format coupled with interviews and family video archives to deliver an ominous narrative. His masterful storytelling and subtlety maintain relentless suspense throughout the film, effectively blurring the boundaries between reality and the supernatural.
A Unique Horror Offering
Unlike many of its contemporaries, "Lake Mungo" doesn't rely heavily on special effects or grand visual spectacles to scare its audience; instead, it uses eerie stillness, an unsettling score, and subtle hints of the paranormal to create an atmosphere of dread. Its terrifying realism lies in its portrayal of a grieving family's psychological and emotional struggles, simultaneously making it uniquely touching and terrifying.
Contextualizing Lake Mungo
At the core of "Lake Mungo" lies the uncanny blend of real and unreal, leaving viewers in existential dread. The film's plot hinges on the mystery surrounding Alice Palmer's (played by Talia Zucker) death and the unsettling events that follow. What strikes viewers immediately is the film's unique structure. It isn't a traditional horror movie styled with non-chronological storylines, jump scares, and gory scenes. Instead, it's a mockumentary that navigates through the story via family interviews, home videos, and news reports, adopting an eerily realistic portrayal of events.
Alice's story unwinds gradually, revealing her dark secrets and encounters with the supernatural. The weight of her untold story and the family's anguish create a tense atmosphere throughout the film. The horror doesn't just come from the supernatural elements, the deeply unsettling family drama, and the bone-chilling revelations regarding Alice.
For viewers who enjoy slow-paced narratives that leave a lingering sense of unease, watch "Lake Mungo." The movie's strength lies in its unsettling narrative, realistic portrayal, and ability to navigate through the overlapping lines of drama and horror seamlessly.
Immersive Atmosphere and Cinematography
"Lake Mungo" expertly captures the desolate, spooky backdrop of the Australian outback. The eponymous Lake Mungo functions as the film's climactic setting. The landscape's barren gloominess and isolation greatly contribute to the disturbing atmosphere, encapsulating the essence of the film's unsettling narrative.
In-depth Character Portrayals
"Lake Mungo's" realistic portrayal stems significantly from its introspective look into the Palmer family's lives following a tragic loss. Each family member reacts to grief differently – from father Russell's denial, mother June's heartbreaking acceptance, to brother Matthew's guilt. The cast brings to life an extraordinary level of realism, making the story extraordinarily immersive and haunting.
Ultimately, the movie's engaging narrative, coupled with its unique blend of supernatural horror elements, makes this film a must-watch for horror and drama enthusiasts. To fully immerse yourself in this brilliant blend of sorrow, fear, and revelation, watch "Lake Mungo." It's a unique cinematic experience that leaves you with lingering thoughts and a sense of unease.
Focused Look at The Cast of "Lake Mungo"
"Lake Mungo" comprises a small but talented group of actors whose performances added depth and authenticity to their characters.
Playing Alice Palmer's mother, June Palmer, is Australian actress Rosie Traynor. Traynor, renowned for her work in theater, brings a heart-wrenching performance to the screen as a grieving mother trying to come to terms with her daughter's death. Traynor's quiet strength and emotional range as June Palmer enable viewers to forge a deep and emotional connection with her character.
David Pledger portrays the family patriarch, Russell Palmer. With a wide range of theater and film experiences, Pledger embodies the role of a grieving father negotiating his way through sorrow and disbelief while simultaneously trying to hold his family together. His performance is an amalgamation of grief, confusion, and subtle fear, adding depth to the overall narrative.
Martin Sharpe plays the role of the young, grieving brother Matthew Palmer. Sharpe captures the essence of a teenager who's experienced a monumental loss, struggling with guilt, and being thrust into adulthood prematurely. His portrayal of Matthew's tangled emotions and a slow spiral into obsession adds another layer of tension to the narrative.
Importantly, "Lake Mungo" also introduces Talia Zucker as Alice Palmer. As the mysterious, deceased central character, her portrayal is pivotal. Zucker builds an eerie presence through old videos and photographs that add a spectral touch even when she's not on screen. Despite her limited screen time, Zucker manages to craft an unforgettable portrait of a troubled teenager.
The excellent performances by the cast add a credible foundation to the seen and unseen elements of the story. Therefore, to appreciate the brilliant performances of this interpreted cast, watch "Lake Mungo." Be prepared to get drawn into the haunting narrative, complimented by equally engaging drama. Their collective aim remains to deliver a tight narrative with an enigma that slowly unfurls into a chilling conclusion.
Dissecting the Intrigue: A Look at the "Lake Mungo" Trailer
Final Thoughts
Conclusively, "Lake Mungo" is a cinematic enigma. It's simultaneously a drama about a family trying to cope with a devastating loss and a horror masterpiece spinning a web of terror with minimalistic yet effective tactics. Its strength lies in its potent mix of pseudo-documentary style visuals, compelling narrative, and emotional depth. 
If you are prepared to experience an atmosphere of unease, held together by psychological terror and a haunting sense of dread, then you should watch "Lake Mungo." It perfectly demonstrates how horror can dramatically impact drama, immersing you in the Palmer family's tragic saga. There's a distinct possibility this chilling tale lingers in your mind, reminding you of the frightening depth it explored long after you finished watching.