Tyler Perry has become a cultural icon in the entertainment industry, having penned and produced over 20 films in his career. From drama to comedy to suspense, Tyler Perry has had an impressive range of movies that have made audiences laugh and cry worldwide. Here are some of Tyler Perry's most captivating films available on Reelgood.com for you to watch!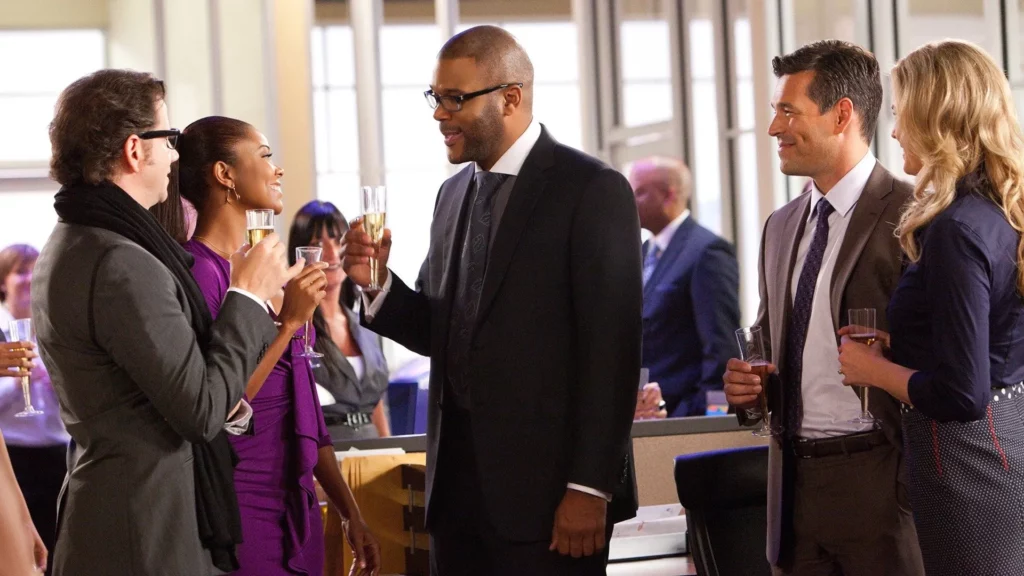 1. Why Did I Get Married? (2007)
When a group of college friends reunites after many years apart, they soon discover that their lives have changed drastically, and their marriages are not as strong as before. Tyler Perry wrote and directed this emotional drama about a group of friends dealing with the complexities of modern relationships.
2. Madea's Family Reunion (2006)
Tyler Perry wrote and directed this comedy film which follows the adventures of tough but lovable grandma Madea as she takes in her niece while navigating complicated family dynamics at her youngest daughter's wedding. Fans of Tyler Perry's plays will recognize some familiar characters from his stage productions, making it a must-watch for fans of Tyler Perry's work!
3. Daddy's Little Girls (2007)
Tyler Perry wrote and directed this romantic drama about a single father struggling to keep custody of his three daughters after their mother abandons them. His life takes an unexpected twist when he meets the new lawyer helping him with his case, and they soon find themselves in a blossoming romance that threatens to put everything at risk.
4. I Can Do Bad All By Myself (2009)
Tyler Perry wrote, directed, and starred in this family drama about a woman whose seemingly perfect life is threatened by the arrival of her estranged family. After discovering that she has three children from an old relationship, she must confront her troubled past and face the challenge of becoming a mother to these needy kids.
5. The Family That Preys (2008)
Tyler Perry wrote and directed this drama about two wealthy families whose lives become entangled during a financial scandal. Complicated relationships are tested when secrets are revealed, and long-held grudges come back into play as the families work together to protect their businesses and loved ones.
Tyler Perry wrote, directed, and starred in this comedy film about the beloved grandma character Madea as she finds herself behind bars after a wild night out with her friend Bam. With plenty of hilarious hijinks and misadventures along the way, Tyler Perry's Madea Goes to Jail is sure to bring some lighthearted fun into your life!
Tyler Perry wrote, directed, and starred in this romantic drama that follows a successful but unhappy businessman who finds himself unexpectedly drawn to an impoverished single mother. Tyler Perry's Good Deeds is a heartwarming story about the power of kindness and generosity in the face of overwhelming odds.
8. Temptation: Confessions of a Marriage Counselor (2013)
Tyler Perry wrote, directed, and produced this intense drama about a marriage counselor whose life becomes complicated after she has an affair with another man. Tyler Perry's Temptation examines the hard choices we make in our lives and the consequences that come with them.
9. Boo 2! A Madea Halloween (2017)
Tyler Perry wrote and directed this comedy horror film about everyone's favorite matriarch, Madea, as she and her friends try to survive a night at a haunted campground full of monsters and ghosts. Tyler Perry's Boo 2! A Madea Halloween will provide plenty of laughs, thrills, and chills for viewers of all ages!
10. Acrimony (2018)
Tyler Perry wrote and directed this psychological thriller about a woman whose 18-year marriage to her husband takes an unexpected turn when she discovers that he's been unfaithful. Tyler Perry's Acrimony is a gripping story about the strength of family and relationships, even in the most challenging circumstances.
Conclusion
Tyler Perry's films are beloved worldwide for their thoughtful storytelling and powerful themes. Whether you're looking for laughs, drama, or chilling thrills, Tyler Perry has a movie for everyone! The list above covers some of Tyler Perry's best films from over the years that can be found on Reelgood.com. So sit back, relax, and enjoy Tyler Perry's movies!
Sources:
Reelgood.com – Tyler Perry's Movies