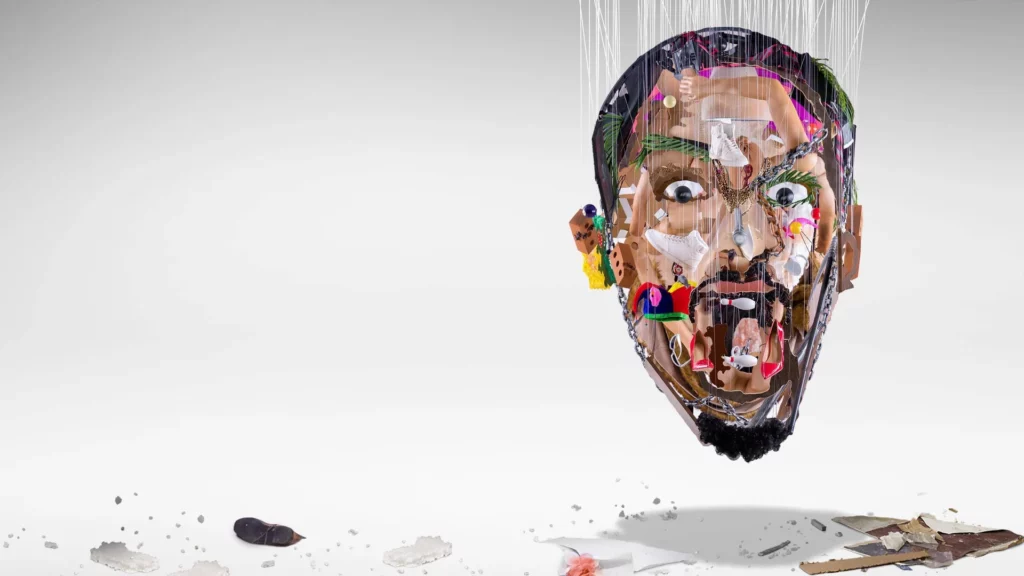 Get ready to dive headfirst into the wildest, most outrageous comedy extravaganza on television as we venture into the much-anticipated Season 6 of The Eric Andre Show! With a devoted fanbase that can't get enough of its chaotic brilliance, this critically acclaimed series has become a cultural phenomenon. As the anticipation reaches its peak, fans eagerly await the release date, trailer, and all the juicy details about the cast and what to expect from this new installment of pure comedic anarchy. So buckle up and prepare yourself for a rollercoaster ride of absurdity and hilarity as we delve into the thrilling world of The Eric Andre Show – Season 6.
The Eric Andre Show Season 6 is not streaming in your country?
Any of our picks not streaming in your country? ExpressVPN unlocks Reelgood and all of your streaming services, giving you access to all movies and TV shows from around the world. Stream them from anywhere with a 30-day money-back trial from ExpressVPN.
Unblock Streaming with ExpressVPN (3 months free for Reelgood users!)
Connect to a US or UK server via ExpressVPN.
Let ExpressVPN run in the background as you watch all of your movies and TV shows, securely and with no throttling or bandwidth limits.
Unleashing Chaos: An Overview of The Eric Andre Show – Season 6's Uniqueness and Evolution
Every episode of The Eric Andre Show begins with the familiar sight of a traditional talk show set: complete with a desk, a chair, and tasteful decor. The excitement builds as the show's enthusiastic announcer declares, "Ladies and gentlemen, it's The Eric Andre Show!" and the catchy opening song kicks in. As the song fills the airwaves, Eric Andre bursts onto the set, unleashing chaos by obliterating the backdrop, desk, and nearby furnishings in a whirlwind of destruction.
Once the song concludes, the nimble stagehands swoop in, efficiently replacing the shattered remnants with identical pieces, seamlessly restoring order. At this moment, Eric's co-host, the laid-back Hannibal Buress, typically makes his entrance, often greeted by modest applause from the audience.
In subsequent seasons of a show like The Eric Andre Show, it's common for creators and producers to introduce new elements to keep the content fresh and innovative. They may experiment with new types of sketches, explore different interview formats, or incorporate guest stars or celebrities in unique ways. Additionally, there could be changes in the set design, visual aesthetics, or the show's overall structure.
The Eric Andre Show has been known for its unconventional and unpredictable nature, pushing the boundaries of traditional talk shows. Therefore, Season 6 might bring even more outrageous and surreal elements, unexpected guest appearances, or heightened absurdity. However, to get accurate and specific details about Season 6, it's best to refer to official sources, and announcements, or watch the show when it becomes available.
Recapping the Unpredictable Mayhem: The Eric Andre Show – Season 5 Finale
Season 5 of The Eric Andre Show brought viewers a whirlwind of absurdity, pushing the boundaries of conventional comedy and talk shows. Throughout the season, Eric Andre and his co-host Hannibal Buress continued their outrageous antics, featuring an array of surreal sketches, celebrity interviews, and spontaneous surprises.
The season showcased Eric's relentless pursuit of chaos, as he unleashed his unique brand of humor on unsuspecting guests and viewers alike. From his signature monologues filled with dark comedy to his unpredictable pranks and non-sequiturs, Eric's irreverent energy remained a constant force.
Throughout the season, The Eric Andre Show featured an array of celebrity guests subjected to Eric's unconventional interviewing style. These segments often descended into chaos, with Eric's absurd questions and outrageous antics bewildering guests and viewers.
Unveiling the Chaos: Release Date and Trailer Analysis for The Eric Andre Show – Season 6
Release Date: June 4, 2023. The show is already out! Fans who waited for this can now stream it online.
The long-awaited Season 6 of The Eric Andre Show is on the horizon, and fans eagerly prepare for another wild and unpredictable ride. With the release of the official trailer, the excitement has reached a fever pitch. Let's dive into a breakdown and analysis of the tantalizing glimpses offered in the trailer, teasing what's to come in this new season of absurdity.
The trailer wastes no time immersing us back into the manic world of Eric Andre. Opening with a flurry of rapid-fire images, we catch glimpses of the familiar talk show set being torn apart, furniture flying, and shattered debris in its wake. It's a clear signal that the chaos is about to be taken to new heights.
We're treated to a flurry of quick cuts, showcasing a mix of bizarre sketches, surreal interviews, and Eric's trademark confrontational humor. The energy is infectious as Eric's antics escalate, leaving guests and audience members bewildered and in stitches. The trailer also hints at the potential for unexpected celebrity appearances, with glimpses of puzzled and amused faces that leave us wondering who might be caught in Eric's crosshairs this time.
One standout moment in the trailer features Eric, and his co-host Hannibal Buress engaged in a particularly explosive confrontation. It seems their dynamic is set to continue evolving, promising even more humorous clashes and unpredictable banter between the two.
Unveiling the Movers and Shakers: The Cast and Crew of The Eric Andre Show – Season 6, and Exciting New Additions
As The Eric Andre Show gears up for its highly anticipated Season 6, the series continues to be driven by its talented cast and crew, who bring chaos, humor, and absurdity to life. Let's take a closer look at the key individuals involved in this uproarious production, highlighting any newcomers or major shifts in roles and exploring their significance to the show's success.
Eric Andre (Host, Writer, Executive Producer):
Eric Andre, the irreverent mastermind behind the show, returns as the host, writer, and executive producer of Season 6. Andre's unique comedic sensibility and fearlessness in pushing boundaries have been instrumental in shaping the show's distinct style. His infectious energy and willingness to dive headfirst into absurdity set the tone for each episode, leaving both guests and viewers captivated and bewildered.
Hannibal Buress (Co-Host):
Hannibal Buress, a comedic force in his own right, continues to join Eric Andre as the show's co-host. Buress brings his laid-back charm and quick wit, providing a contrasting dynamic to Eric's unpredictable antics. With their banter and occasional clashes, Hannibal's presence adds another layer of humor and camaraderie to the show's dynamic.
Crew Members (Writers, Directors, Producers):
The talented team of writers, directors, and producers behind The Eric Andre Show play a vital role in shaping its unique brand of humor and creating memorable moments. While specific details about the Season 6 crew may not be readily available, their creative contributions will undoubtedly shape the show's direction and elevate its comedic prowess.
Guest Stars (Celebrities, Musicians, and Personalities):
One of the show's defining features is its roster of guest stars who navigate the unpredictable and often outrageous landscape of The Eric Andre Show. While the confirmed guest stars for Season 6 might be a closely guarded secret, previous seasons have seen an eclectic mix of celebrities, musicians, and personalities, all subjected to Eric's unconventional interview style. These guest appearances inject a fresh dynamic into each episode, with the potential for unexpected interactions and surprising comedic moments.
As for newcomers or major shifts in roles within the cast and crew, specific details may not be available at this time. However, it's not uncommon for shows to introduce new faces or rotate behind-the-scenes personnel to infuse fresh perspectives and ideas. These changes could result in exciting creative directions for the show, offering a blend of familiarity and novelty that keeps viewers engaged.
The collective talent, comedic brilliance, and creative vision of the cast and crew make The Eric Andre Show a must-watch experience. With Eric Andre at the helm, Hannibal Buress providing his comedic expertise, and a team of dedicated writers, directors, and producers working tirelessly behind the scenes, Season 6 promises to continue the show's legacy of unpredictable hilarity, leaving audiences eagerly awaiting each new episode.
Unleash the Chaos: How to Watch The Eric Andre Show – Season 6 from Any Country
Step-by-Step Guide: How to Watch The Eric Andre Show – Season 6 from Anywhere
Adult Swim (Free for 3 Seasons):
Visit the Adult Swim website or download the Adult Swim app.
Navigate to The Eric Andre Show section.
Enjoy the first 3 seasons for free without needing a subscription.
Benefit: No cost involved, perfect for viewers on a budget.
Hulu (Subscription-Based for 5 Seasons):
Subscribe to Hulu if you haven't already.
Visit the Hulu website or download the Hulu app.
Search for "The Eric Andre Show" in the search bar.
Stream and binge-watch 5 seasons of hilarious madness.
Benefit: Hulu offers a vast library of content in addition to The Eric Andre Show, providing excellent value for your subscription.
DIRECTV STREAM (Subscription-Based for 1 Season):
Sign up for DIRECTV STREAM if you don't have an account.
Access DIRECTV STREAM via their website or app.
Search for "The Eric Andre Show" in the available content.
Enjoy streaming Season 6 and delve into the latest chaos.
Benefit: DIRECTV STREAM offers a seamless streaming experience with a high-quality video and a user-friendly interface.
Install a VPN for Geo-Restrictions:
Choose a reputable VPN service like ExpressVPN.
Download and install the VPN software on your device.
Launch the ExpressVPN application and connect to a server in a country where the streaming service is available.
Access the streaming service of your choice (Adult Swim, Hulu, or DIRECTV STREAM).
Stream The Eric Andre Show – Season 6 without any geographical limitations.
Benefit: With a VPN, you can bypass regional restrictions and enjoy the show from any country.
Unleashing Chaos and Laughter: Top Reasons Why The Eric Andre Show – Season 6 is a Must-Watch for Fans
Key Takeaways:
The Eric Andre Show – Season 6 is highly anticipated, and fans eagerly await its release.
The official trailer offers glimpses of the chaotic and unpredictable nature that fans have come to love about the show.
The cast and crew, including Eric Andre and Hannibal Buress, continue to bring their comedic brilliance to the series.
Season 6 promises to deliver more outrageous sketches, surreal interviews, and unexpected twists.
Compelling Reasons to Watch The Eric Andre Show – Season 6:
Unpredictable Absurdity: Brace yourself for a rollercoaster ride of irreverent humor and mind-bending sketches that will leave you laughing and questioning reality. The show's trademark chaos is set to reach new heights, promising an unpredictable and hilarious viewing experience.
Dynamic Duo: Eric Andre and Hannibal Buress return to their roles as hosts, bringing their unique chemistry and comedic banter to the forefront. Their dynamic will generate explosive confrontations, witty commentary, and uproarious moments that will keep you entertained throughout the season.
Celebrity Surprises: The Eric Andre Show is renowned for its unexpected celebrity appearances, subjecting stars to Eric's unconventional interviewing style. Season 6 will feature a roster of guest stars that will add excitement and anticipation, with the potential for unforgettable interactions and hilarious moments.
Set Design and Visuals: The show's production design and aesthetics are set to dazzle viewers. From the shoddy and rapidly disintegrating set to the vivid colors and bizarre props, the visual elements complement the offbeat charm and enhance the overall viewing experience.
Pushing Boundaries: As a trailblazer in the realm of talk shows, The Eric Andre Show has continuously pushed the boundaries of comedy and shattered conventions. Season 6 promises to uphold this tradition, pushing the limits even further and challenging viewers' expectations of what a talk show can be.
With Season 6 of The Eric Andre Show, fans can expect an uproarious and mind-bending journey filled with unexpected twists, outrageous sketches, and a generous serving of chaos. Get ready to buckle up and immerse yourself in a world where anything goes, as the show once again proves why it is a must-watch for comedy enthusiasts and fans of the unexpected.