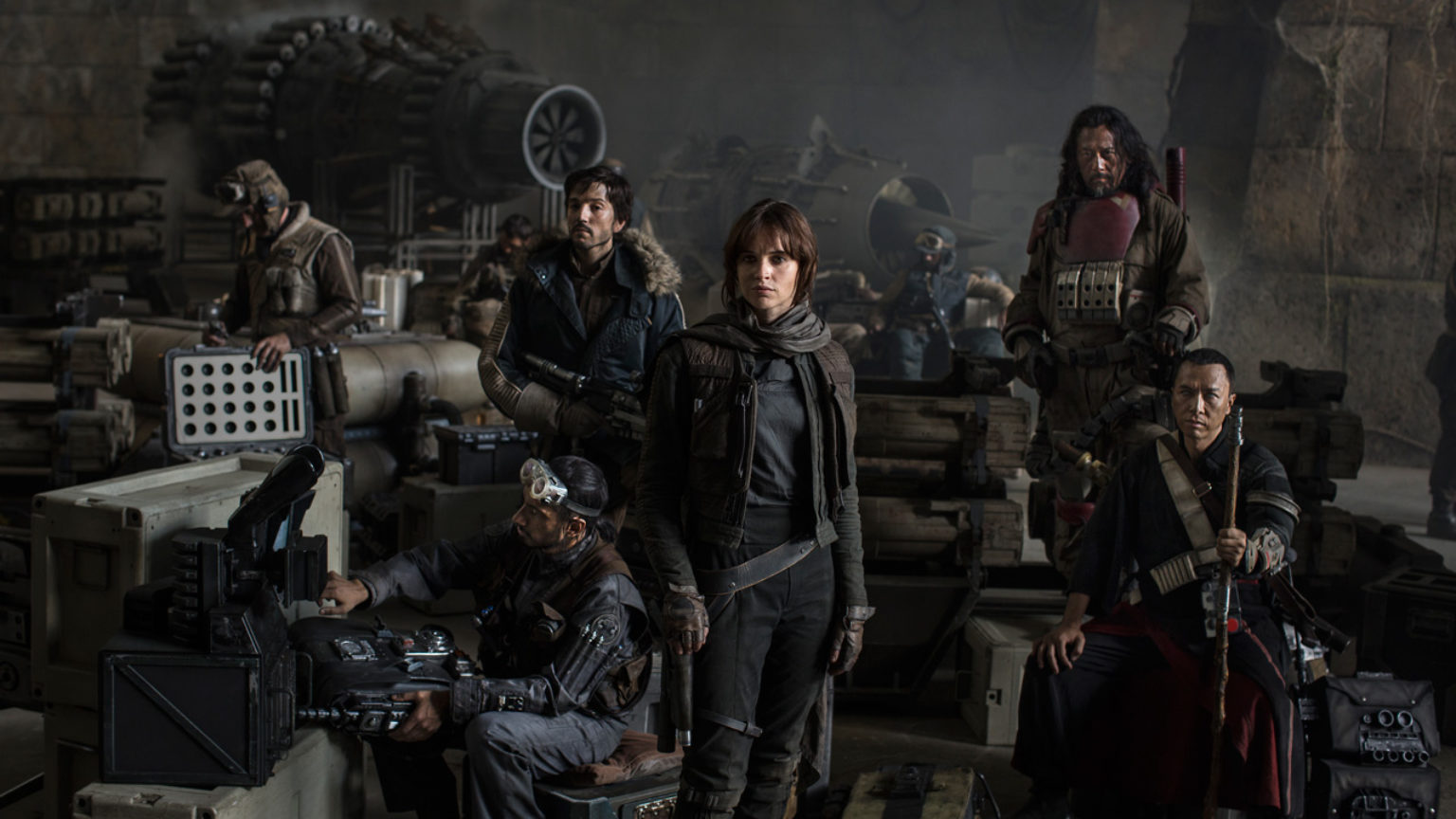 Super Bowl Sunday is practically an American institution, a great reason to have your friends over on a Sunday night and impress them with treats you might never make again, an excuse to yell at the TV screen (not like we're in short supply of those these days), to relish in the art of a good commercial, and just have an all around good time.
But even if you're not partaking in this grand old tradition for whatever reason, you can still have a good time. For those of you skipping Super Bowl LIII this year, here are 9 movies you could watch instead.
Venus and Serena
Type: Documentary
Release Date: 2012
Director: Maiken Baird & Michelle Major
Starring: Venus Williams, Serena Williams
Rating: 77% RT, 6.3/10 IMDb
If you're skipping the big game, you might as well get swept away by a sports story of another sort. This 2012 documentary takes a look at the lives of two sisters who have dedicated their lives to their craft and offers us a glimpse into a world typically only seen from the outside.
FYRE: The Greatest Party That Never Happened
Type: Documentary
Release Date: 2019
Director: Chris Smith
Starring: Seth Crossno, Billy McFarland, Ja Rule
Rating: 91% RT, 7.3/10 IMDb
Speaking of swept away, this new Netflix documentary tells the true story of why event planning and facilitation may not be the job for everyone. The story goes: back in 2017, when rapper Ja Rule and his entrepreneur friend Billy McFarland staged what was supposed to be a luxury music festival, they managed to get themselves in way over their heads.
Rogue One: A Star Wars Story
Type: Fantasy, Science Fiction, Action & Adventure
Release Date: 2016
Director: Gareth Edwards
Starring: Felicity Jones, Diego Luna, Ben Mendelsohn
Rating: 84%, 7.8/10 IMDb
My personal favorite film in the Star Wars franchise, Rogue One may not be a team sport, but every player still has his or her role to play. I honestly can't think of a better way to spend Super Bowl Sunday than with this ragtag group of rebels that you can't help but root for.
Professor Marston and the Wonder Women
Type: Drama, Romance, Biography
Release Date: 2017
Director: Angela Robinson
Starring: Luke Evans, Rebecca Hall, Bella Heathcote
Rating: 86% RT, 7.1/10 IMDb
Lie detector tests and Wonder Woman, what a legacy to leave. This true story of Dr. William Marston, the man behind those two all-important American institutions is now available streaming on Hulu. When you said you could resist this movie, our test determined that was a lie.
Seabiscuit
Type: Drama, Sport, Documentary, History
Release Date: 2003
Director: Gary Ross
Starring: Jeff Bridges, David McCullough, Tobey Maguire
Rating: 77% RT, 7.3/10 IMDb
Everybody loves a good horse movie, am I right? Seabiscuit is the best horse movie of the last 20 years, if not maybe ever. With a capable cast and an uplifting true story behind it, this one is something the whole family can appreciate.
Invincible
Type: Biography, Drama, Sport
Release Date: 2006
Director: Ericson Core
Starring: Mark Wahlberg, Greg Kinnear, Elizabeth Banks
Rating: 72% RT, 7.1/10 IMDb
In case you're the type to long for simpler times… (Super Bowl LII, Eagles triumph over the Patriots? Anyone?) here's the story of an everyday guy and classic underdog who got the chance to play for the Philadelphia Eagles. It's exactly as cliché as it may sound, and while one would think that would be to the film's detriment, that is certainly not the case here.
Forrest Gump
Type: Comedy, Drama, Romance
Release Date: 1994
Director: Robert Zemeckis
Starring: Tom Hanks, Robin Wright, Gary Senise
Rating: 73% RT, 8.8/10 IMDb
What could be more American than football? If you said Forrest Gump, then you would have been correct! Not only will this movie thoroughly entertain you, but it will take you through 30 years of iconic American history.
Black Mirror: Bandersnatch
Type: Science Fiction, Mystery, Thriller, Drama
Release Date: 2018
Director: David Slade
Starring: Fionn Whitehead, Craig Parkinson, Alice Lowe
Rating: 92% RT, 7.4/10 IMDb
https://www.youtube.com/watch?v=XM0xWpBYlNM
If you haven't seen this "choose your own adventure" style film from Netflix, what better time than Super Bowl sunday? In fact, you should probably watch this one even if you're not skipping the game.
Molly's Game
Type:  Mystery, Thriller, Crime, Biography, Drama
Release Date: 2017
Director: Aaron Sorkin
Starring: Jessica Chastain, Idris Elba, Kevin Costner
Rating: 82% RT, 7.5/10 IMDb
This Aaron Sorkin film  (his directorial debut) from 2017 was somewhat eclipsed by many of that year's great films, but in hindsight, it should have gotten way more attention than it did. The true story of entrepreneur Molly Bloom is bolstered by the strong performance of its leading lady.