The British comedy-drama "Sex Education" is a Netflix original series created by Laurie Nunn. The show covers the lives of the fanciful Moordale Secondary School's students, faculty, and parents as they struggle with various personal issues, frequently involving intimate relationships. The series has three seasons, premiering from 2019-2021. In total, the three seasons have produced 24 outstanding, hilarious, dramatic, and relatable episodes that are perfect for audiences. The show is still developing, and season 3 is not the conclusion. The fourth series was officially announced during the Netflix Tudum fan event on September 25, 2021, which means fans can expect a brand-new, excellent season of Sex Education in later years.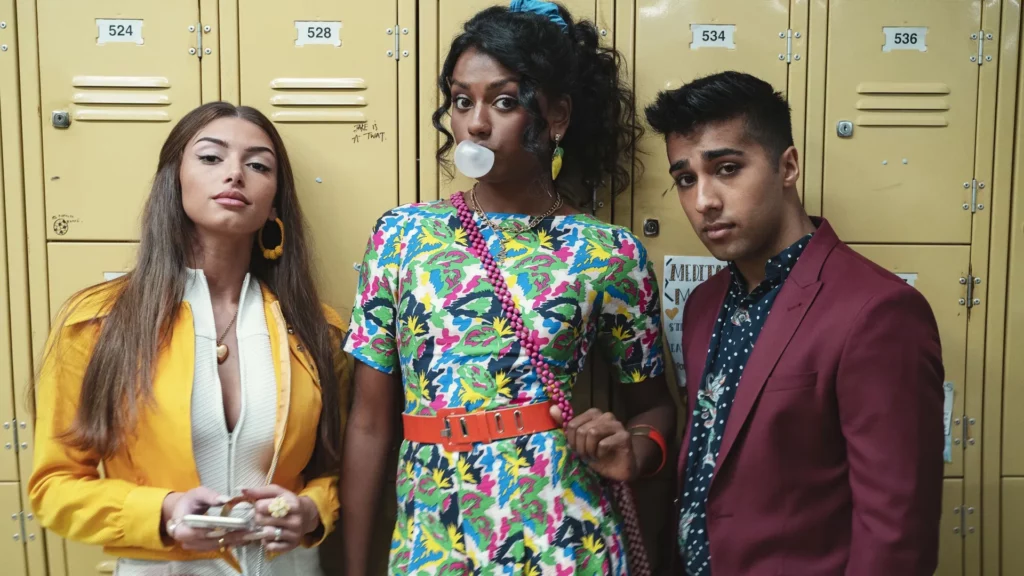 Sex Education has won praise from critics for its strong ensemble cast, realistic handling of its issues, and screenwriting, filmmaking, and production quality. With an estimated 40 million+ people streaming the first series shortly after its premiere, the series has broken records and enjoyed successful popularity. The series has been nominated for and won numerous accolades, including those from the Newport Beach Film Festival in 2020, British LGBT Awards in 2020, the BAFTA Scotland Awards in 2020, the BAFTA TV Awards in 2021, and the National Comedy Awards in 2022. These accolades demonstrate the program's quality, how well it entertains viewers, and how highly teens and adults recommend it.

Sex Education is one of those shows that regularly live up to the potential of television because of its captivating plot, thought-provoking subjects, and well-written characters. To help us feel those wonderful, nostalgic memories for our beloved characters, we have assembled the Sex Education major cast and characters below.
Otis Milburn (Asa Butterfield)
Sex Education's protagonist or main character is Otis Milburn, played by Asa Butterfield. He is a shy, awkward 16-year-old teen who suffers from his mother's job and her meddling in his private and sexual life. At the start of the series, we are introduced to Otis, who, after witnessing his peers' sexual issues, decides to help his peers by providing sex therapy on campus in the abandoned lavatory of Moordale Secondary School by using the knowledge his mother has taught him. He does this with the help of his partner Maeve, who later falls in love, although their relationship is not really in a better state, as seen later in the show.

Maeve Wiley (Emma Mackey)
In Sex Education, Maeve, a secondary protagonist who is a social outsider at Moordale Secondary School and a teen prodigy with intelligence and sarcasm, is portrayed by Emma Mackey. Maeve, the brains behind the sex clinic, teams up with Otis Milburn to start a sex therapy clinic so they can profit off of their colleagues. Maeve is a fiercely independent character who has overcome several challenging issues in her family and relationships. And now, in the most recent seasons, she is continuing to make wise decisions, including how she was able to enroll in a brilliant academic curriculum in the US for a richer and more promising life in the future.

Eric Effiong (Ncuti Gatwa)
As shown at the beginning of the series, Eric is Otis' closest friend. He has a flamboyant, entertaining, and upbeat personality. Bullying him would be pointless, given how outgoing he is and how, despite his desire to fit in, he somehow doesn't worry about what others think of him because it does not prevent him from being who he is. And later in the series, we can observe his interpersonal difficulties as he contends with regrets and approval of various problems.

Adam Groff (Connor Swindells)
Adam Groff, played by Connor Swindells, is the son of the former headmaster who bullied Eric at the onset of the season and who is seen to have a tight relationship with his father. He is introduced as the class troublemaker and an academic outcast, yet his persona is diversified enough for us to realize that Adam is truly bisexual. He faces numerous challenges, particularly those related to family and social skills. Still, we can observe him develop into the best version of himself by watching how hard he works to be the complete opposite of what his peers perceive him to be.

Jean Milburn (Gillian Anderson)
Otis' mother Jean Milburn, who is portrayed by Gillian Anderson, is a well-known sex therapist. In the series, we can observe how Jean instructs children, teenagers, and adults in appropriate sexual practices. As a therapist, Jean is respectful and makes a big contribution to the development of multiple individuals throughout the seasons, particularly his son, for whom it is obvious that she sincerely wants to understand and support him while also improving as a mother.

Ruby Matthews (Mimi Keene)
Ruby Matthews, played by Mimi Keene, is the Queen Bee of Moordale and the unofficial leader of the Untouchables gang. Ruby is very similar to Adam since she is a wonderfully dynamic character. Where she starts out as the usual bitchy girl, but as the series progresses, she shows her vulnerabilities and develops into a more likable and lovable character by showing her changing into a more positive character.

Aimee Gibbs (Aimee Lou Wood)
Aimee Gibbs, played by Aimee Lou Wood, comes from a wealthy family. She once belonged to the group "The Untouchables," although she was usually friendlier than the other members. She is a thoughtful friend who is always willing to offer guidance and support, even when her best friend Maeve doesn't appreciate it. Later in the story, Aimee ultimately decides that friendship is more important than anything else. She also learns a lot and experiences problems that she later deals with.

Jackson Marchetti (Kedar Williams-Stirling)
Jackson, played by Kedar Williams-Stirling, is a swimming champion and the head boy at Moordale Secondary School. At the start of the series, Jackson seems to be a standard high-school athlete. Although he is very determined, his mental health frequently suffers as a result. He experiences big changes in himself because of his anxiety getting worse the further he drives himself, such as wanting to give up being an athlete to be free from his anxieties and live his life free from people's expectations.

Ola Nyman (Patricia Allison)
Patricia Allison plays the role of Ola Nyman, who is Jakob's daughter, and becomes acquainted with Otis before falling in love and starting a relationship. She has exceptionally outstanding grades and wants to move to Moordale. After moving in with Otis and Jean and moving in with Jakob, Ola finds it difficult to adjust to her new family life; this is proven when she and Otis initially act irresponsibly on many things, but later on they seem to be getting along well.

Hope Haddon (Jemima Kirke)
The new headmistress of Moordale is Hope Haddon, who is portrayed by Jemima Kirke. She replaced Mr. Groff, Adam's father, to restore the school's appropriate and respectable reputation through rebranding and modifying numerous rules. She had governed the school with an iron fist and had become a symbol of terror to the students. And the main reason for her being a little manipulative toward the students is her stress about being unable to have a baby.

Overall, the series is excellent because of its masterful use of narrative structure, plot, and character development, as well as its variety of subjects that allow it to address a wide range of complex issues and stereotypes. The fact that the show relates many of the themes it addresses to both teens and adults makes it really appealing. This also perfectly matches the cast and characters of the series; since it is so masterfully written and played, it offers the show a wonderful balance that has enabled it to be as spectacular as it is. As a result, the movie is excellent because it is regarded as one of the best TV shows by many viewers and reviewers worldwide. With all of its accolades, the film only exceeds your standards, making it a must-watch series for everyone because it offers excellent entertainment and imparts important life lessons that may alter your perspective on numerous issues. Thus, it makes for an amazing educational and enjoyable viewing experience.