Are you looking for a movie night pick that starts with V? Look no further! This listicle offers ten (10) movies, from comedy to drama and action to horror, for every cinematic taste. Read on to discover some of the greatest movies that start with V!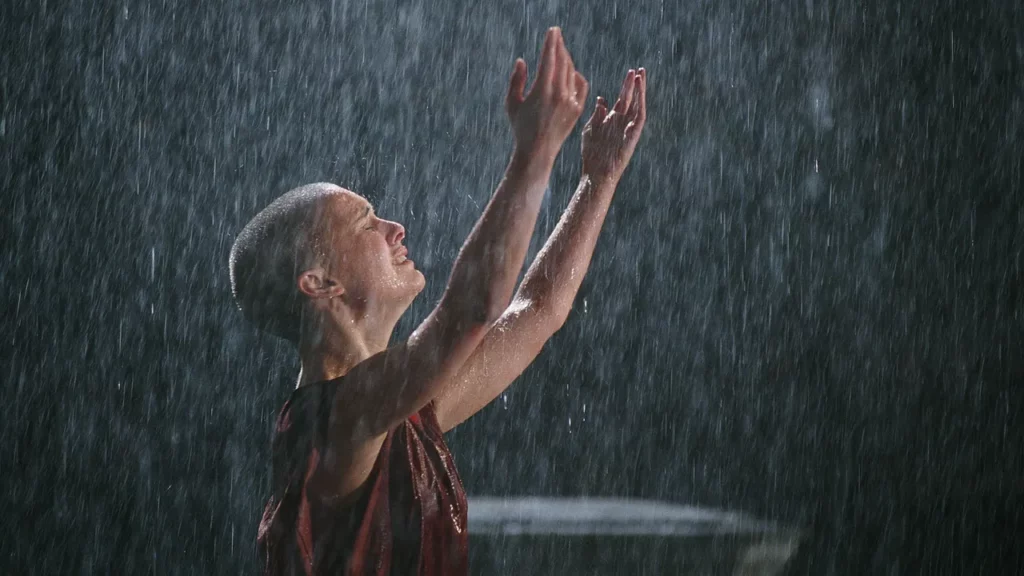 10 Movies that Start with V
V for Vendetta (2005): This movie centers around a mysterious vigilante known as "V," who fights against the oppressive totalitarian regime of a futuristic London. A must-see for fans of dystopian movies, Hugo Weaving delivers a powerful performance that will leave viewers on the edge of their seats.
Valerian and the City of a Thousand Planets (2017): This visually stunning sci-fi film follows two special operatives in the very distant future tasked with protecting an intergalactic city from danger. Starring Dane DeHaan and Cara Delevingne, this movie is an action-packed adventure with plenty of heart and a great soundtrack.
Valkyrie (2008): This historical drama tells the story of Claus von Stauffenberg, a German officer who attempted to assassinate Adolf Hitler during World War II. Starring Tom Cruise in the lead role, this movie is an immersive and gripping look into one of history's most daring acts of rebellion.
Van Wilder: Party Liaison (2002): Ryan Reynolds stars as Van Wilder, a party-loving college student determined to make his seventh year at Coolidge College one to remember. Filled with hilarious comedy and outrageous hijinks, this cult classic has become so popular that it spawned two sequels!
Varsity Blues (1999): This classic sports drama follows the struggles of the West Canaan Coyotes football team as they strive for glory on the gridiron. Starring James Van Der Beek, Jon Voight, and Paul Walker, this high school football story is one that resonates with viewers of all ages.
Victor Frankenstein (2015): In this updated version of Mary Shelley's classic novel about a mad scientist who creates life from death, Daniel Radcliffe stars as Igor – Victor's faithful assistant – while James McAvoy takes on the titular role. Expect plenty of wild and imaginative visuals in this modern take on a timeless classic.
Vacation (2015): This uproarious comedy stars Ed Helms as Rusty Griswold, the grown-up son of Clark and Ellen from the original Vacation movies, who decides to take his own family on an unforgettable road trip to Wally World. Filled with laugh-out-loud moments throughout, this is one vacation you won't want to miss!
Valhalla Rising (2009): If you're looking for something a bit more offbeat, then Valhalla Rising might be just what you need. With breathtaking visuals and an enigmatic story, this movie follows a Viking warrior who is seeking salvation in an unknown future.
Volver (2006): This critically acclaimed drama from Spanish director Pedro Almodóvar stars Penelope Cruz as Raimunda, who sets out to protect her family from the ghosts of their dark past. Featuring some truly stunning cinematography and performances, Volver is an absolute must-watch.
Venom (2018): This blockbuster superhero movie follows Eddie Brock, a reporter whose body merges with an alien symbiote known as Venom. As Brock gains incredible new powers that come with a serious thirst for vengeance, Tom Hardy turns in a sensational performance that will leave viewers on the edge of their seats.
With movies like V for Vasectomy and Valerian and the City of a Thousand Planets, it's clear that movies that start with V have something for everyone. So if you're looking for a new movie, these ten movies will whet your cinematic appetite.