These Kings Certainly Knew How to Make Us Laugh!
It's been two decades since the release of Spike Lee's iconic concert film, The Original Kings of Comedy, featuring Steve Harvey, Cedric the Entertainer, D.L. Hughley, and Bernie Mac. Since then it has consistently remained one of the most talked-about standup gigs in history – and for good reason. It was nothing short of pure comedy gold!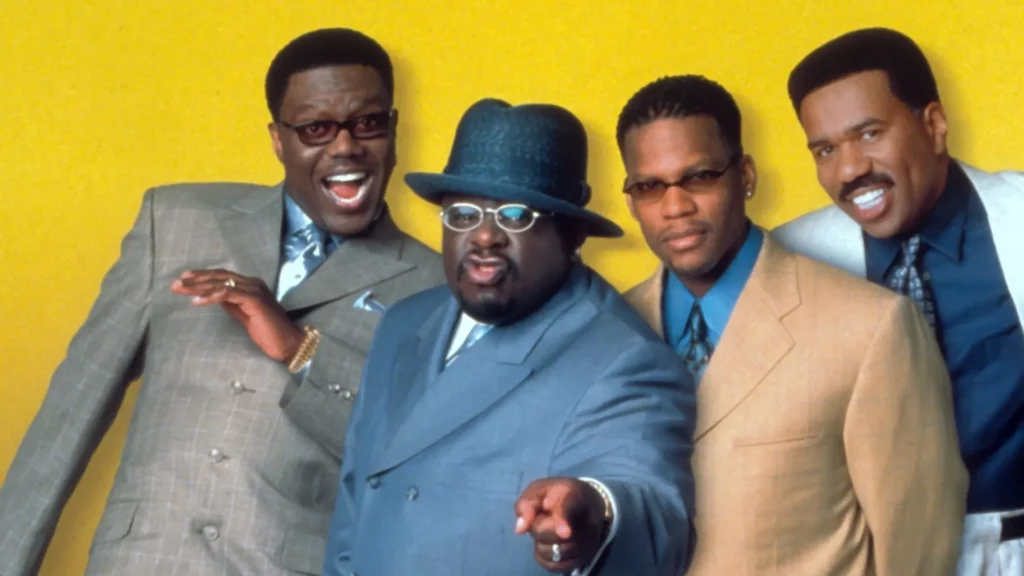 A Look Back at The Kings of Comedy Tour
The Kings of Comedy tour took place in 2000 and featured a line-up that caught the attention of America and beyond. Steve Harvey, Cedric the Entertainer, D.L. Hughley, and Bernie Mac were all Kings in their own right – each bringing something unique to the stage that made for a truly unforgettable event.
Steve Harvey: The King of Clean
Steve Harvey was already an established star when he joined The Kings Of Comedy tour in 2000, having appeared on various TV shows such as The Steve Harvey Show and hosting his eponymous radio show. But his performance on Kings Of Comedy cemented him as one of the kings of clean comedy. With his impeccable timing and quirky ad-libs, he had audiences in stitches with every joke – no matter how cheesy!
Cedric the Entertainer: The King of Kings
Cedric the Entertainer was already a big name on the comedy scene when Kings Of Comedy came around. He had already made his mark in Hollywood with appearances in films like Barbershop, Be Cool, and Johnson Family Vacation. On Kings Of Comedy, he proved why he was one of the Kings – delivering a unique mix of sharp wit, social commentary, and irreverent observations that always had us laughing out loud.
D.L. Hughley: The King of Controversy
D.L. Hughley was known for pushing boundaries and challenging taboos on stage, making him widely popular with fans but not so much with some critics! His material touched upon politics, race relations, and even the controversy surrounding Kings Of Comedy, which was criticized for its all-male lineup. But Hughley's sharp wit, thought-provoking material, and lightning-fast delivery meant that he could always make an audience laugh no matter the subject.
Bernie Mac: The King of Storytelling
Last but certainly not least, we have Bernie Mac – who brought a totally different energy to Kings Of Comedy. As one of America's most beloved comedians, Bernie was known for his unique brand of storytelling comedy. He had audiences hanging on to his every word as he regaled them with tales of growing up in Chicago's South Side and his experiences as a father and husband. His set on Kings Of Comedy was arguably one of his most memorable – which further proved why he was one of the Kings.
The Kings' Lasting Legacy
The Kings Of Comedy tour may have come and gone over two decades ago, but it has certainly left a lasting legacy. Steve Harvey, Cedric the Entertainer, D.L. Hughley, and Bernie Mac remain some of America's most beloved comedians to this day – with their material still inspiring new generations of comedians worldwide. And The Original Kings Of Comedy documentary remains an iconic part of comedy history – proving that these Kings really did know how to make us laugh!