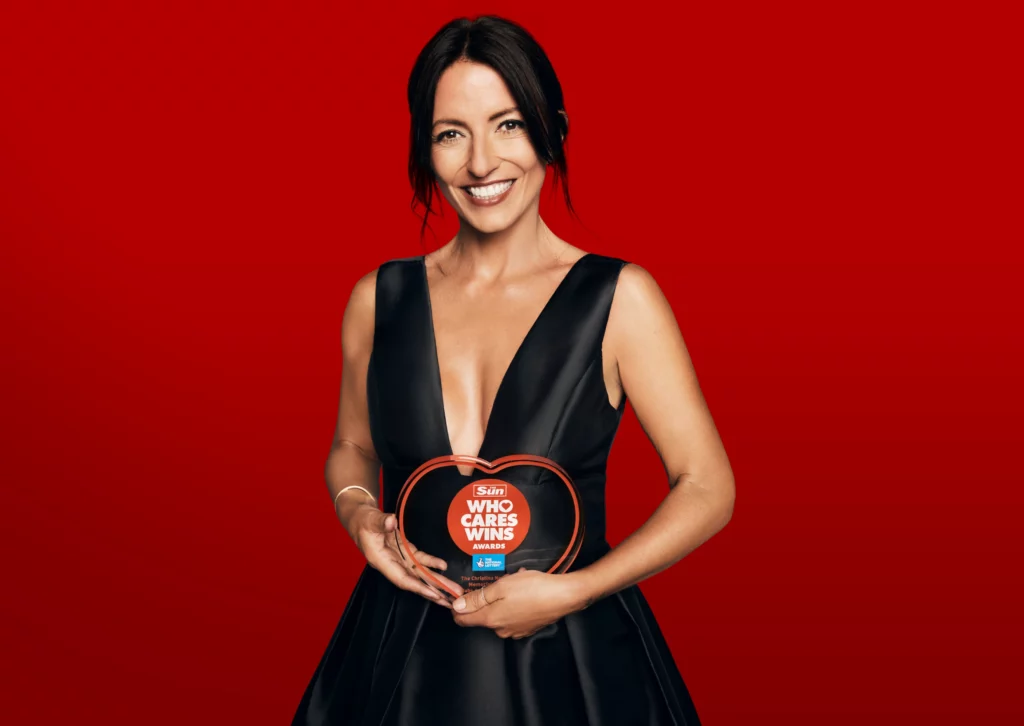 Ready for a feel-good, awe-inspiring evening? Don't miss The Sun's Who Cares Wins Awards 2023, an annual bash that turns the spotlight on the healthcare world's hidden gems. These are the selfless souls patching you up, wiping away tears, and making the world a tad brighter—one patient at a time. And this year? Well, it's a double-header of specialness. Not only is the event back for its sixth triumphant year, but it also rings in the 75th anniversary of the NHS, amplifying the already profound respect we have for our healthcare heroes.
For those in the US who might not have access to this heartwarming spectacle—no sweat. I've got a hot tip to ensure you won't miss out: ExpressVPN. With its top-notch speed and secure connection, it's the go-to choice for bypassing any geographical restrictions. So go ahead, grab your virtual front-row seat and get ready to be inspired.
Step-by-Steps: How to watch The Sun's Who Cares Wins Awards 2023 in the US on Channel 4 for free using a VPN
Select a VPN service that is optimized for streaming. We recommend ExpressVPN
Download the VPN and connect to the UK server.
Log in to Channel 4.
Find The Sun's Who Cares Wins Awards 2023 and stream it no matter where you are!
The Sun's Who Cares Wins Awards 2023 Synopsis
The Sun's Who Cares Wins Awards 2023 is a high-profile annual celebration that shines a light on outstanding contributions in healthcare. From the selfless doctors and compassionate nurses to the heroic paramedics and resilient patients, the event gives due credit to these healthcare champions. These individuals have navigated tough conditions with incredible dedication and kindness, becoming the real-life heroes who often go unnoticed.
This year's ceremony isn't just about awards; it's a storytelling platform that magnifies compelling tales of courage, sacrifice, and indomitable human spirit within the healthcare sector. Whether it's professionals exceeding their job descriptions or patients demonstrating immense courage, the Awards serve as an emotional tribute to these unsung heroes. The Sun's Who Cares Wins Awards 2023 doesn't just highlight achievements; it serves as a touching testament to the ceaseless commitment of healthcare workers in enriching lives and offering solace, even in the most trying times.
The Sun's Who Cares Wins Awards 2023 Cast
Host
Davina McCall, a prominent figure in British television, takes on the role of host for The Sun's Who Cares Wins Awards 2023. Known for her captivating and empathetic style, McCall is a household name in the UK's entertainment landscape. Her extensive experience in hosting diverse TV programs, from reality shows to talk shows, makes her exceptionally suited to honor and celebrate the real-life heroes in healthcare.
Judging Panel
The selection process for the awards is overseen by an esteemed judging panel comprising influential personalities like boxer Anthony Joshua, TV icon Christine Lampard, and Paralympic swimming champion Ellie Simmonds. Their collective expertise and discernment are instrumental in identifying and honoring the remarkable contributions of healthcare professionals. By lending their insights, they help to ensure that The Sun's Who Cares Wins Awards 2023 will appropriately recognize those who have gone above and beyond in the field of healthcare.
When does The Sun's Who Cares Wins Awards 2023 premiere?
The Sun's Who Cares Wins Awards 2023 is scheduled to make its highly-anticipated premiere on Sunday, September 24th.
The Sun's Who Cares Wins Awards 2023 Trailer
An official trailer hasn't been released yet, but once it's available, we'll update this guide with it.
Start Watching The Sun's Who Cares Wins Awards 2023 Now
Get ready to witness a night filled with inspiration and heartfelt recognition as The Sun's Who Cares Wins Awards 2023 is about to unfold. This annual ceremony honors those unsung heroes in healthcare whose remarkable dedication and compassion have made a significant impact. The event serves not just as an awards night, but as a celebration of incredible human spirit in the realm of healthcare. Don't miss out on the premiere scheduled for Sunday, September 24th.
If you're outside the UK and worried about missing this extraordinary event, fear not. To ensure you catch every moment, no matter where you are, we recommend using ExpressVPN. This trusted VPN service allows you to stream the ceremony as if you're watching right from the comfort of home. With ExpressVPN, geographical boundaries won't keep you from celebrating these healthcare heroes.