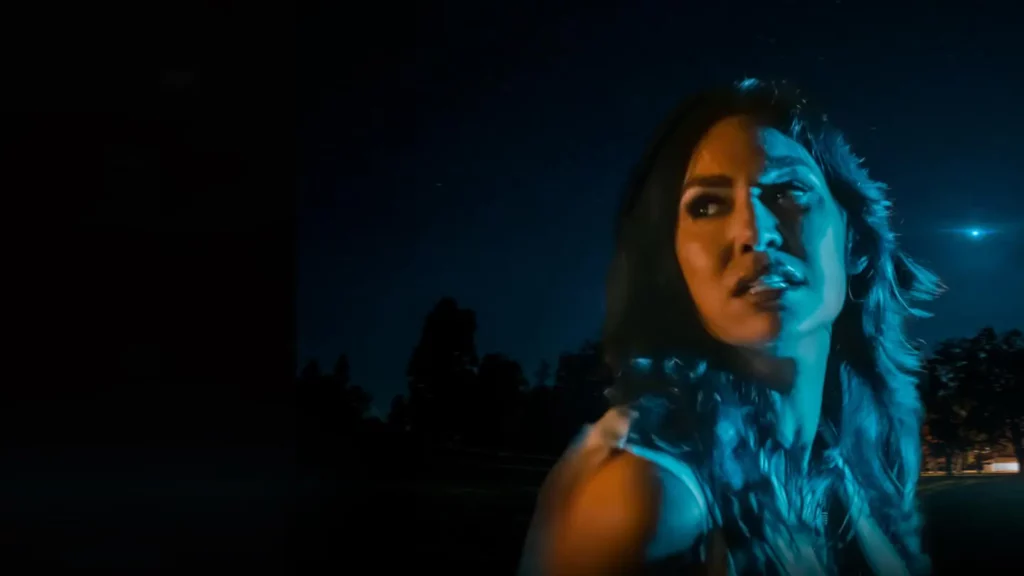 Prepare to plunge into the dark recesses of high society with Murder at the Country Club, a riveting mystery flick that's sure to keep you perched on the edge of your seat. The story orbits around Cassie, a young assistant manager who becomes the unlikely sleuth in a world teeming with affluence and deceit. As she peels back the layers of glamour, what she uncovers are hidden agendas and dangerous secrets festering among the club's elite.
For those of you in Australia who might be wondering how to get a slice of this intriguing cinematic pie, worry not. I've got the golden key for you: ExpressVPN. A reliable tool with excellent speed and a secure connection, it's perfect for dodging any geo-restrictions that may stand in your way. So buckle up, because you're in for a mind-twisting journey that you won't want to miss.
Step-by-Steps: How to watch Murder at the Country Club in Australia on Hulu using a VPN
Select a VPN service that is optimized for streaming. We recommend ExpressVPN
Download the VPN and connect to the US server.
Log in to Hulu.
Find Murder at the Country Club and stream it no matter where you are!
Murder at the Country Club Synopsis
Murder at the Country Club delves deep into the shadowed corners of high society. Centered on a young assistant manager at an upscale country club, she uncovers a web of corruption woven within its elite members. But lifting the veil on these shady dealings isn't without risks. As she boldly brings the truth to light, she finds herself ensnared in a dangerous game where her very life hangs in the balance. This cinematic journey is a rollercoaster of suspense, where every turn holds a new twist of treachery and peril.
Murder at the Country Club Cast
In Murder at the Country Club, the spotlight shines brightly on Alex Mitchell who plays Cassie, the assistant manager uncovering corruption within an exclusive country club. As she navigates a perilous landscape, Mitchell is poised to deliver a performance that captures the depth and complexities of her character. She comes with a rich resume featuring roles in Sprung, A Jealous Friendship, Pain Hustlers, and Dirty Little Deeds.
Adam Harper joins the cast as Frank, a character shrouded in mystery yet pivotal to the story. Known for a diverse range of projects including Uncoupled and Law & Order: Organized Crime, Harper's role promises to be a significant facet of the unfolding drama. Adding more intrigue to the ensemble is Kayla Gibson as Georgia. While details about her role are under wraps, her past works such as Baked With a Kiss and Back to the Goode Life indicate we're in for a treat. The supporting cast is equally compelling, featuring talent like Kyle Findley as Jamie, Cody Kahaku as Milo, and Alex Bowling as Tracy Harkin, among others.
When does Murder at the Country Club premiere?
Mark your calendars: Hulu's highly-anticipated thriller, Murder at the Country Club, is set to premiere on Sunday, September 24, 2023.
Murder at the Country Club Trailer
Regrettably, an official trailer for Murder at the Country Club is not available at this time. Stay tuned for updates as we eagerly await a first look at this suspense-packed thriller.
Start Watching Murder at the Country Club Now
Get ready to dive into a world of suspense and intrigue with Murder at the Country Club, set to premiere on Sunday, September 24, 2023, on Hulu. This gripping thriller, woven with dark secrets and unexpected twists, promises to keep you on the edge of your seat from start to finish. Starring Alex Mitchell as the courageous assistant manager, Cassie, the film uncovers the dangerous underbelly of a prestigious country club.
For those outside the U.S. who don't want to miss out on this Hulu exclusive, fear not—there's a reliable solution. I highly recommend ExpressVPN as your key to unlocking this compelling story. With its fast and secure connections, ExpressVPN offers you a virtual front-row seat to watch the film, bypassing any geographical restrictions. Prepare to be thoroughly engrossed in this tale of corruption, courage, and high-stakes drama.