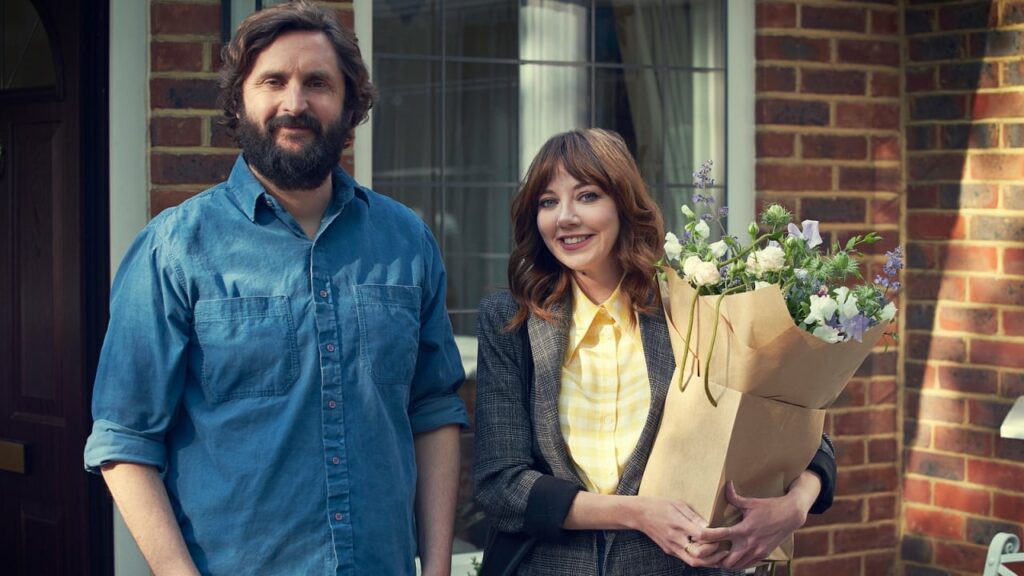 The Cockfields, a riveting British comedy series that first graced our screens in 2019, is now exclusively streaming on BBC iPlayer. It's not just a show; it's an experience. With its witty humor, well-penned script, and standout performances, it promises not just a good laugh, but a delightful retreat from the otherwise intense television landscape.
For those in the US eager to join the laugh train, there's a way in. For seamless streaming, I personally vouch for ExpressVPN – it paves the way for an uninterrupted comedy binge. This series, with its light-hearted ambiance, is the refreshing break we all deserve. Dive in and let the chuckles begin!
Step-by-Step: How to watch The Cockfields in the US on BBC iPlayer for free using a VPN
Select a VPN service that is optimized for streaming. We recommend ExpressVPN
Download the VPN and connect to the UK server.
Log in to BBC iPlayer.
Find The Cockfields and stream it no matter where you are!
The Cockfields Synopsis
The Cockfields TV series dives into the comedic journey of Simon and his fiancée Esther as they set off for a week-long retreat to the Isle of Wight, marking Simon's monumental 40th birthday. Nestled with Simon's unique family blend – his mother Sue, stepfather Ray, and intriguing stepbrother David – the duo anticipates a serene getaway. Yet, tranquillity takes a backseat when unforeseen events spiral, bringing forth a series of humorous and chaotic twists. This show brilliantly captures the uproarious antics and misadventures that ensue on the island. Dive into a narrative where every episode is a hearty laugh waiting to happen.
The Cockfields Cast
Discover the talented ensemble bringing the hilarious narrative of The Cockfields TV series to life:
Joe Wilkinson takes center stage as Simon.
Diane Morgan lights up the screen as Donna in series 1.
Series 2 welcomes Susannah Fielding as the charming Esther.
Sue Johnston embodies the role of Sue.
Maggie Steed initially graces us as Lyn in series 1, with Michele Dotrice stepping into Lyn's shoes in series 2.
The character of Ray sees two faces: Bobby Ball in series 1 and Gregor Fisher in series 2.
Ben Rufus Green perfectly captures David.
Jeff Mirza adds flair as Andre in series 1.
The renowned Nigel Havers steps in as Larry.
And the delightful Sarah Parish rounds off the cast as Melissa.
When does The Cockfields premiere?
Mark your calendars! The first episode of The Cockfields is set to premiere exclusively on BBC iPlayer on Wednesday, March 22, 2023.
How many episodes does The Cockfields have?
The Cockfields unfolds over 10 captivating episodes, inviting viewers to immerse in its clever writing, witty humor, and exceptional performances delivered by the cast.
The Cockfields Trailer
Start Watching The Cockfields Now
Dive into the uproarious world of The Cockfields, a comedy series that's making waves for its clever writing and witty humor. Spanning 10 episodes, this show is a testament to brilliant storytelling and exemplary performances. Every moment is crafted with hilarity in mind, promising viewers an unforgettable journey through Simon's comedic escapades with his unique family.
For those outside the UK and eager to join the fun, you're not left behind. Ensure a seamless streaming experience by using ExpressVPN, which I personally recommend. It not only ensures you're connected, but it also promises an uninterrupted binge of laughter and joy. So gear up, tap play, and let the hilarity ensue!