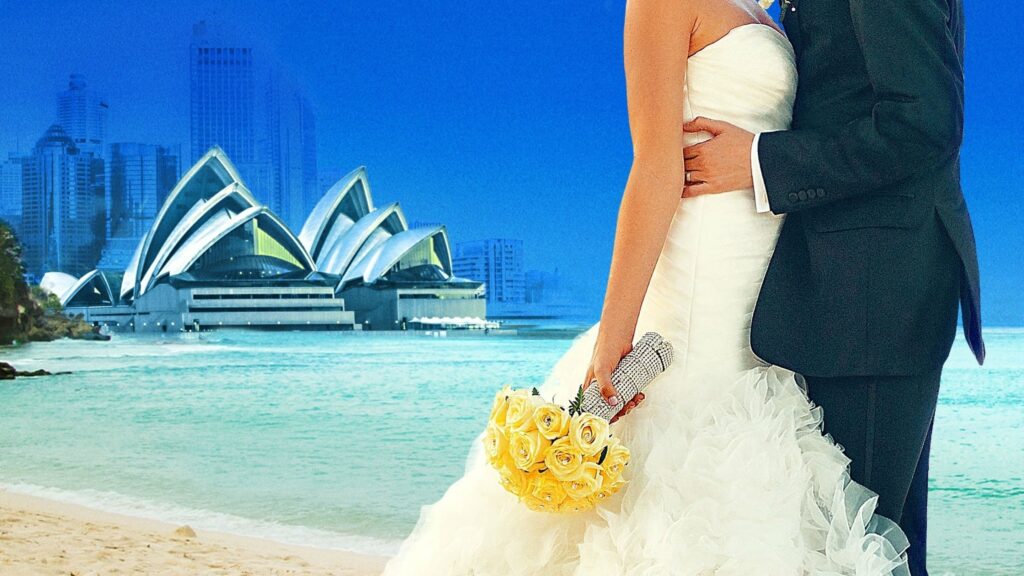 As the year unfolds, prepare for an enthralling spectacle like no other! The scene is set, with 10 daring couples ready to plunge into the unexpected – getting Married At First Sight Australia. As wedding bells chime, and dresses sparkle, every viewer will be on the edge of their seat, eagerly awaiting the magic these unions promise.
For those in Canada who don't want to miss out on this heart-fluttering drama, fret not. There's always a way to be part of the experience. For seamless streaming, I recommend using ExpressVPN, ensuring you're right there in the moment with every vow and tear. Don't let borders keep you from the romance.
Step-by-Step: How to watch Married at First Sight Australia 2023 in Canada for free on 9Now using a VPN
Select a VPN service that is optimized for streaming. We recommend ExpressVPN
Download the VPN and connect to the Australian server.
Log in to 9Now.
Find Married at First Sight Australia 2023 and stream it no matter where you are!
Married at First Sight Australia 2023 Synopsis
In a gripping new season of "Married at First Sight Australia 2023", viewers are welcomed into the intricate tapestry of love, challenges, and raw emotions of 10 distinct pairs of newlyweds. Venturing boldly into matrimonial unknowns, these brides and grooms meet for the very first time at the altar, setting the stage for a series filled with heartwarming connections, unexpected hurdles, and the undying quest for true love. With each of the 36 episodes, audiences around the world will find themselves on a roller coaster of feelings, bearing witness to the real and unscripted journey of two strangers taking the ultimate leap of faith in the name of love.
Married at First Sight Australia 2023 Cast
With wedding dates closing in, the curtain rises to reveal our 20 participants about to declare their vows. This season's ensemble features a beauty influencer committed solely to wedded bliss, a resilient bride diagnosed with cystic fibrosis, hardworking tradespeople, and a 40-year-old single dad on a quest to rekindle love.
When does Married at First Sight Australia 2023 premiere?
Married at First Sight Australia Season 10 launches on January 30, 2023.
How many episodes does Married at First Sight Australia 2023 have?
Spanning a riveting 36 episodes, this season offers an intimate look into the journeys of 10 pairs of newlyweds. With each episode, viewers are invited into the lives of 10 brides and 10 grooms, all venturing into uncharted waters as they experience the exhilaration of meeting their life partner for the very first time at the altar.
Episode Guide:
Episode 1: 30 January 2023
Episode 2: 31 January 2023
Episode 3: 1 February 2023
Episode 4: 2 February 2023
Episode 5: 5 February 2023
Episode 6: 6 February 2023
Episode 7: 7 February 2023
Episode 8: 8 February 2023
Episode 9: 12 February 2023
Episode 10: 13 February 2023
Episode 11: 14 February 2023
Episode 12: 15 February 2023
Episode 13: 19 February 2023
Episode 14: 20 February 2023
Episode 15: 21 February 2023
Episode 16: 22 February 2023
Episode 17: 26 February 2023
Episode 18: 27 February 2023
Episode 19: 28 February 2023
Episode 20: 1 March 2023
Episode 21: 5 March 2023
Episode 22: 6 March 2023
Episode 23: 7 March 2023
Episode 24: 8 March 2023
Episode 25: 12 March 2023
Episode 26: 13 March 2023
Episode 27: 14 March 2023
Episode 28: 15 March 2023
Episode 29: 19 March 2023
Episode 30: 20 March 2023
Episode 31: 21 March 2023
Episode 32: 22 March 2023
Episode 33: 26 March 2023
Episode 34: 27 March 2023
Episode 35: 2 April 2023
Episode 36: 3 April 2023
Married at First Sight Australia 2023 Trailer
There isn't an official trailer available yet, but as soon as one is released we will add it to this guide.
Start Watching Married at First Sight Australia 2023 Now
Dive into a season like no other with "Married at First Sight Australia 2023". Spanning an enthralling 36 episodes, witness the heartfelt, suspenseful, and sometimes unpredictable journeys of 10 pairs of newlyweds. Each episode brings you closer to the stories of 10 brides and 10 grooms, as they bravely step into the world of matrimonial surprises, meeting their partners for the first time at the altar. The drama, the romance, and the raw emotions – it's all here, ready to captivate your heart.
For our international viewers, particularly those from regions where access might be a challenge, we have a recommendation. To ensure you don't miss a single moment of this roller coaster of emotions, consider using ExpressVPN. Not only does it provide a smooth streaming experience, but it also bridges the gap between geographical barriers, making sure you're present for every tear, smile, and unexpected twist. Join the global audience and immerse yourself in a season of unforgettable love stories.