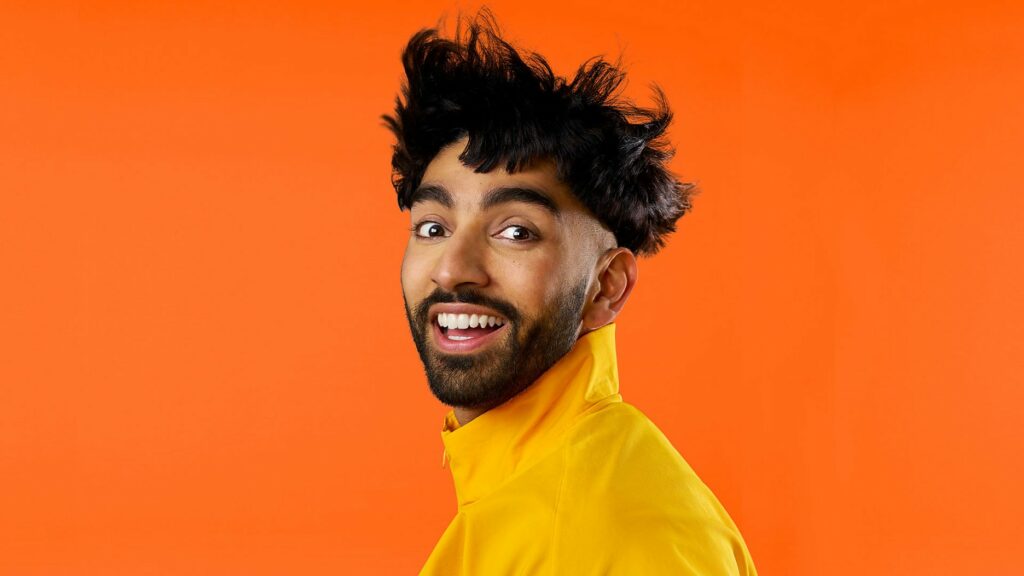 A laughter-filled journey that dives deep into Jamma's quest for recognition amidst a whirlwind of family chaos and the intricacies of romance. Picture this: Jamma, desperately vying for attention, constantly overshadowed by a self-absorbed Mum, an aloof Dad, and a limelight-hogging brother. While work provides Jamma a fleeting refuge, it's in the unexpected comedic twists with his boyfriend, Guy, where his true emotions come bubbling to the surface, reshaping his universe in the most humorous of ways.
For those in the US eager to delve into this rollercoaster of emotions and laughter, don't fret if the series isn't directly accessible. Dive into the experience without borders. I highly recommend using ExpressVPN to seamlessly enjoy "Juice" as it was meant to be watched.
Step-by-Step: How to watch Juice in the US on BBC iPlayer for free using a VPN
Select a VPN service that is optimized for streaming. We recommend ExpressVPN
Download the VPN and connect to the UK server.
Log in to BBC iPlayer.
Find Juice and stream it no matter where you are!
Juice Synopsis
This British comedy series paints the whimsical world of Jamma, whose every attempt to claim the spotlight is thwarted by his family. Between Saif, his distant father, and Farida, his self-centered mother, Jamma's dreams of attention constantly seem out of reach.
Even as he carves a niche for himself at work, his brother Isaac finds ways to outshine him. Yet, when validation finally arrives from his boyfriend Guy, it unsettles Jamma. His untamed imagination begins to blur the lines, leading him on a journey where reality gets whimsically redefined, altering the universe around him.
Juice Cast
Transcending from the Edinburgh Fringe stage to your screens, Mawaan Rizwan, accompanied by his kin Nabhaan and Shahnaz, presents the much-anticipated sitcom, "Juice". Anchored around the character of Jamma, a marketing aficionado, viewers are whisked into his world where he balances the challenges of a budding romance with therapist Guy and the intricate task of keeping his eccentric family from falling apart.
Cast Members of "Juice":
Russell Tovey as Guy
Mawaan Rizwan as Jamma
Nabhaan Rizwan as Isaac
Hugh Coles as Pat
Shahnaz Rizwan as Farida
Nathalie Armin as The Boss
Emily Lloyd-Saini
Nikkita Chadha as Nazra
Alfredo Tavares as Bailiff
Genvieve Toussaint as Daisy
Oliver Wellington as Basil
Loris Monet as The Bailiff
Jeff Mirza as Saif
When does Juice premiere?
The eagerly anticipated UK debut of "Juice" is slated for 10:30 pm on Monday, September 18, 2023.
How many episodes does Juice have?
Comprising six episodes, each with a runtime of 20 minutes, fans can indulge in a binge-watch session as all episodes drop simultaneously on their release. Juice episode guide:
Season 1 Episode 1: "Cake" (September 18, 2023)
Jamma's quest to win over his boss veers off-course when his brother's undercover stint at a market research meeting wreaks havoc. Concurrently, his mother's escalating fixation on divorce shifts Jamma's attention to mending their marital rift. But a startling revelation from his boyfriend, Guy, throws a curveball.
Season 1 Episode 2: "Helluva View" (September 18, 2023)
As Jamma embraces commitment, it appears as though he's become the apple of everyone's eye. But instead of addressing his newfound appeal, he slips into a mediator role for his parents' spats. On the professional front, bonding with his brother, Isaac, becomes pivotal for clinching an upcoming project.
Season 1 Episode 3: "The Jamma Show" (September 18, 2023)
Eager for a familial introduction, Guy's excitement faces Jamma's challenge of convincing his mother, Farida. Resorting to theatrical measures to decode Farida's reservations, Jamma stumbles upon eye-opening truths.
Season 1 Episode 4: "A Saif Space" (September 18, 2023)
The balancing act takes a toll on Jamma—career, family, friends, and romance with Guy. Overwhelmed, Jamma's thoughts are clouded by a peculiar mystery hidden beneath the floorboards.
Season 1 Episode 5: "Lights, Camera, Escape" (September 18, 2023)
Post a pitch debacle, team-building calls for an escape room challenge. Determined to keep Winnie and Guy apart to mask a secret, Jamma inadvertently steps into a blast from the past via an unforeseen gateway.
Season 1 Episode 6: "Home" (September 18, 2023)
Facing his personal demons and a mission to save the Megacentre, Jamma's transformation is under the scanner. Has he truly evolved, or will past tendencies resurface?
Juice Trailer
Check out the trailer below.
Start Watching Juice Now
Step into a world interwoven with humor, drama, and surreal adventures, all anchored around the charismatic Jamma. With standout performances from Mawaan Rizwan and Russell Tovey, "Juice" promises to be a binge-worthy spectacle. From uproarious family dynamics to whirlwind romantic escapades, every episode delivers a hearty dose of laughter and unexpected twists.
For those outside the UK eager not to miss out on this comedic gem, we have a solution. We recommend using ExpressVPN. Not only will it provide you with seamless streaming, but it ensures you're securely connected, granting access to "Juice" on BBC iPlayer wherever you are. Dive in and be part of Jamma's hilarious journey!