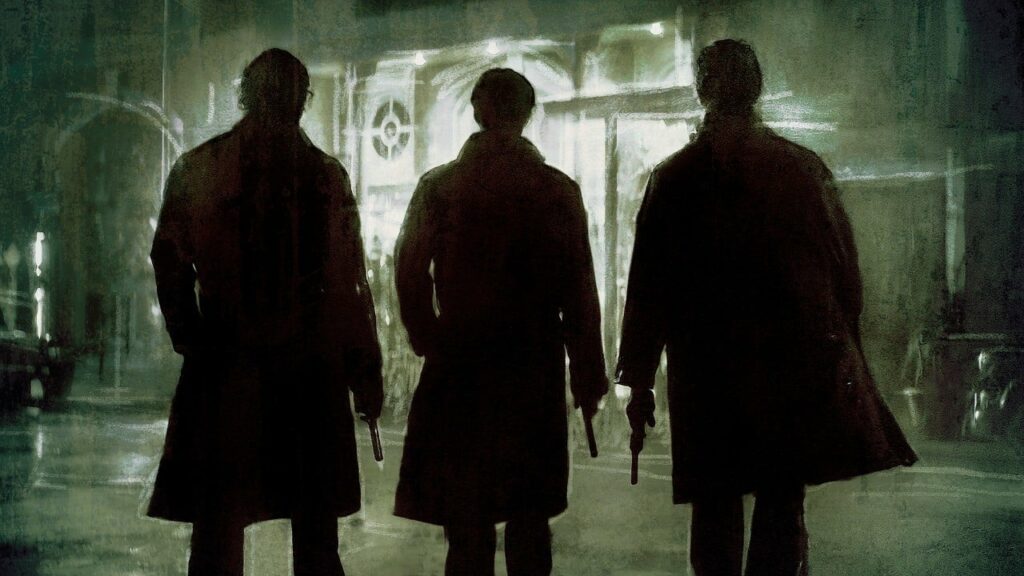 Bambai Meri Jaan captivates with its riveting odyssey through the bustling lanes of post-independence Bombay, offering a dazzling glimpse of the city during its whirlwind times in the 1960s and 1970s. At its heart lies a compelling tale of light and shadow, embodied in the choices made by the upright police officer, Ismail Kadri, and his son, Dara Kadri.
For those yearning to immerse themselves in this gripping saga, the internet holds barriers. To seamlessly bridge that gap, I suggest turning to ExpressVPN. It's your ticket to experience this storytelling marvel unhindered.
Step-by-Step: How to watch Bambai Meri Jaan online on Amazon Prime India via VPN
Select a VPN service that is optimized for streaming. We recommend ExpressVPN
Download the VPN and connect to the Indian server.
Log in to Amazon Prime India.
Find Bambai Meri Jaan and stream it no matter where you are!
Bambai Meri Jaan Synopsis
Bambai Meri Jaan whisks viewers to the vibrant backdrop of post-independence Bombay, during its transformative era of the 1960s and 1970s. At its core, the series unfurls the tale of Ismail Kadri, a steadfast police officer battling the festering underbelly of the city's organized crime.
Drawing inspiration from the true sagas of infamous gangsters that once cast shadows over Mumbai, the series artfully weaves fact with fiction. It captures the visceral rivalry between Hajji and Dara Kadri – a character echoing the intrigue of Daud Ibrahim. As Ismail Kadri champions the law, his son Dara is lured into the labyrinth of crime. The intricate family dynamics further unravel with Dara's fierce sister, Habiba Kadri, who, defying societal expectations, allies with his underworld reign.
Bambai Meri Jaan Cast
Kay Kay Menon as Ismail Kadri
Celebrated actor Kay Kay Menon masterfully steps into the shoes of Ismail Kadri. Drawing parallels with Dawood Ibrahim's father—a head constable in Mumbai Police—Menon delivers a sterling performance, capturing the essence of an officer marked by unwavering integrity amidst a crime-riddled city.
Avinash Tiwary as Dara Kadri
Avinash Tiwary portrays Dara Kadri, evolving from the shadow of an upright cop to the depths of the criminal underworld. Tiwary seamlessly conveys Dara's descent into the mafia realm, as his character mirrors traits of the infamous crime lord, Dawood Ibrahim.
Kritika Kamra as Habiba Kadri
Kamra adds a mystique element, promising layers of depth and intricacy to the series narrative.
Nawab Shah as Azeem Pathan
Nawab Shah's Azeem Pathan is a portrait of unwavering ambition, relentless in his pursuit of success.
Nivedita Bhattacharya as Sakina Kadri
Bhattacharya embodies the role of Sakina, standing as a pillar of strength amidst familial turmoil.
Saurabh Sachdeva as Haji Maqbool
Within Bambai Meri Jaan, Sachdeva's Haji Maqbool is a power-hungry figure, vying for control over the bustling metropolis.
Additional Cast
Amyra Dastur as Pari Patel
Jitin Gulati as Saadiq Kadri
Jay Singh Rajpoot as Sultan
Aditya Rawal as Chhota Babban
Sunil Palwal as Bilawal
Hussain Dalal as Chaitanya Chopra
Dinesh Prabhakar as Anna Rajan Mudaliar
Vivan Bhatena as Abdullah
Karmveer Choudhary as Home Minister
Lakshya Kocchar as Ajju Kadri
Mahadev Singh Lakhawat as Ashfaque
Shiv Pandit as Ranbir Malik
When does Bambai Meri Jaan premiere?
Bambai Meri Jaan is set to make its much-anticipated premiere on September 13, 2023, exclusively streaming on Amazon Prime India.
How many episodes does Bambai Meri Jaan have?
Bambai Meri Jaan Episode Release Dates:
Episode 1 – September 13, 2023
Episode 2 – September 20, 2023
Episode 3 – September 27, 2023
Episode 4 – October 4, 2023
Episode 5 – October 11, 2023
Episode 6 – October 18, 2023
Episode 7 – October 25, 2023
Episode 8 – November 1, 2023
Episode 9 – November 8, 2023
Episode 10 – November 15, 2023
Bambai Meri Jaan Trailer
Check out the trailer below.
Start Watching Bambai Meri Jaan Now
Dive deep into the captivating streets of Bombay as portrayed in Bambai Meri Jaan. With its premiere on September 13, 2023, this enthralling series promises a journey through time, capturing the essence of a city in transformation. With weekly episodes releasing on Amazon Prime India, you wouldn't want to miss a single moment of this mesmerizing tale.
For those outside of India, region-specific barriers might stand in your way. But worry not! We highly recommend ExpressVPN to seamlessly stream your favorite episodes. With a reliable VPN, you can easily unlock and enjoy Bambai Meri Jaan no matter where you are in the world. Get started, and immerse yourself in the drama of Bombay!