Shameless is an American comedy-drama television series first premiered on Showtime in 2011. The series is based on the British series of the same name, developed by Paul Abbott and adapted for American television by John Wells. It stars William H. Macy and Emmy Rossum as the two main characters, Frank and Fiona Gallagher, and follows the lives of their six children as they struggle to make ends meet while living in poverty in the South Side of Chicago.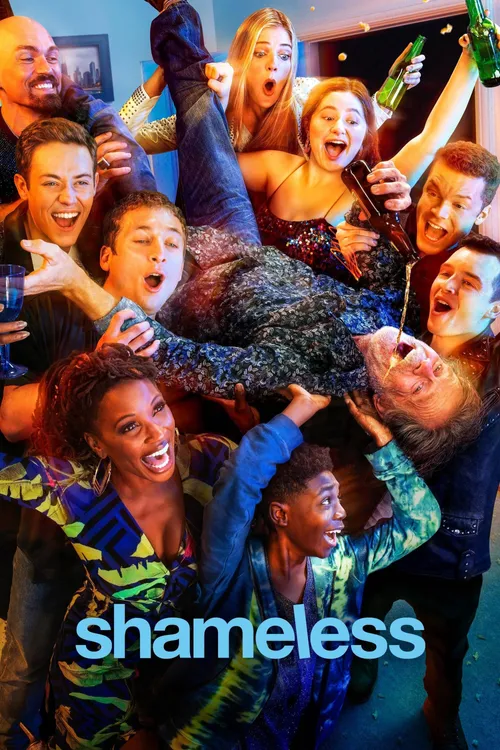 The Cast of Shameless:
William H. Macy – Frank Gallagher
William H. Macy stars as the main protagonist, Frank Gallagher. Frank is a single father of six children and the patriarch of the Gallagher family. He is an alcoholic who is irresponsible and neglectful in his parental duties. Despite his flaws, he does care for his family and will go to great lengths to protect them. He is also a con artist who often uses his children to help him steal from people.
Emmy Rossum – Fiona Gallagher
Emmy Rossum stars as Fiona Gallagher, the eldest child of Frank and the de facto head of the Gallagher family. She is responsible for looking after her five siblings and is a hardworking and independent woman who works multiple jobs to keep the family afloat. She is also a leader and mentor to her siblings, teaching them the skills they need to survive in their environment.
Ethan Cutkosky – Carl Gallagher
Ethan Cutkosky stars as Carl Gallagher, the second eldest child in the family. He is a troublemaker and a delinquent who often gets into fights and has a criminal record. He is also a skilled fighter and strongly loyal to his family.
Jeremy Allen White – Lip Gallagher
Jeremy Allen White stars as Lip Gallagher, the third eldest child in the family. He is an intelligent and resourceful young man who often uses his intelligence to help his family out of tough situations. He is also a talented student and is accepted into the University of Chicago.
Cameron Monaghan – Ian Gallagher
Cameron Monaghan stars as Ian Gallagher, the fourth eldest child in the family. He is a rebellious and independent young man who is also gay. He often clashes with his father over his sexuality and struggles to come to terms with his identity. He is also a military member and serves in the US Army.
Emma Kenney – Debbie Gallagher
Emma Kenney stars as Debbie Gallagher, the fifth eldest child in the family. She is a confident, independent young woman who often stands up for her family. She is also an aspiring fashion designer and is determined to make a better life for herself.
Noel Fisher – Mickey Milkovich
Noel Fisher stars as Mickey Milkovich, a former associate of Frank's and a South Side Irish gang member. He is a violent and unpredictable man who often clashes with the Gallagher family. He is also in love with Ian and is determined to win him over.
Synopsis:
Shameless is a comedy-drama that follows the lives of the Gallagher family, a dysfunctional family living in poverty on the South Side of Chicago. The series focuses on the family members' struggles as they navigate their way through poverty and try to make ends meet. It also explores the relationships between the family members, as they must rely on each other to survive. The series has been praised for its dark humor and its depiction of poverty and social issues. It has garnered critical acclaim and is one of the most popular shows on television.