In true Apple fashion, the company is currently cooking up something secretive that could push them into the streaming game in a major way. Is that something a new app? Will it be part of iTunes? An update to their current Apple TV app? Who knows?
But with 20 plus original projects in the works, it's clear Apple wants a piece of the streaming service pie. And they're not playing around. So far, the company has signed a lucrative deal with Oprah Winfrey, found a way to bring Jennifer Aniston back to TV, and landed Ronald D. Moore's next sci-fi show. While TV fans may not know where they're going to be watching these shows, we guarantee they're definitely going to want to watch them.
According to The Verge, Apple is pouring a whopping $1 billion into original content, with an aim to start launching programs in 2019. The details on what their mysterious new streaming site might look like are being closely guarded, but here are the new shows that will likely have you dropping a few of your old streaming subscriptions.
The Oprah Deal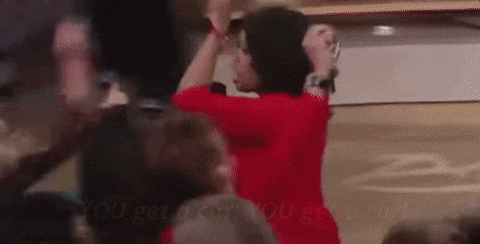 Apple's press release is short, sweet, and straight to the point: "Apple today announced a unique, multi-year content partnership with Oprah Winfrey, the esteemed producer, actress, talk show host, philanthropist and CEO of OWN. Together, Winfrey and Apple will create original programs that embrace her incomparable ability to connect with audiences around the world.
Winfrey's projects will be released as part of a lineup of original content from Apple."
Look, they've partnered with Oprah, so the sky really is the limit here.
Reese Witherspoon & Jennifer Aniston Comedy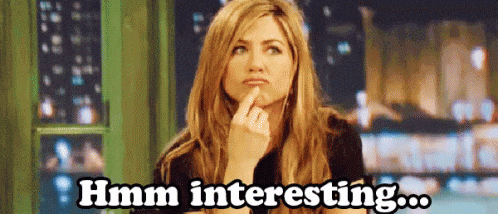 The untitled Witherspoon and Aniston project is reportedly a comedy about a morning news show. Apple has already ordered two 10-episode seasons of the series, and it hails from House of Cards' executive producer Jay Carson. Witherspoon's Hello Sunshine is producing.
Amazing Stories Reboot
https://www.youtube.com/watch?v=h3_6L5r5R3w
Steven Spielberg's Amazing Stories ran for just two seasons in the '80s, but the anthology series is a perfect candidate for the reboot treatment. Variety reports that Once Upon a Time creators Adam Horowitz and Edward Kitsis will serve as showrunners. (Although it's unclear how interested Apple is in acquiring existing content, it wouldn't be too surprising if they nab the rights to stream the original series too.)
Pachinko
Based on the best-selling book by Min Jin Lee, the series will chronicle the lives of four generations of a Korean family, and cross continents. No casting information is available yet, but this one sounds like a sweeping drama.
The Sesame Workshop Deal
That's right; Apple is coming for the children's market too. According to Variety, the company has struck a deal with the studio behind Sesame Street to create two new shows for kids for the platform. There are absolutely zero details about the shows at this point, but if it's from the Sesame Street team, it will almost certainly be good.
See
Set in a sci-fi future, Apple has committed to a season of this potentially sprawling series. The all-star cast includes Jason Momoa, Alfre Woodard, Yadira Guevara-Prip, and Nesta Cooper.
Rob McElhenney & Charlie Day Comedy
The It's Always Sunny in Philadelphia guys are teaming up for a comedy about a video game development company.
Ronald D. Moore's Sci-Fi Series
Battlestar Galactica fans, rejoice! According to Deadline, Apple gave a straight-to-series order to Moore's untitled sci-fi drama in December. The show will reported be an alternate history series that speculates about what would happen if the space race was ongoing.
Are You Sleeping
Hailing from Witherspoon's Hello Sunshine, Are You Sleeping is based on the best-selling novel from Kathleen Barber. The show is about a Serial-esque podcast, and how the reopening of a cold case affects the host's life. The amazing cast includes Octavia Spencer, Ron Cephas Jones, Aaron Paul, Elizabeth Perkins, Mekhi Phifer, and Tracie Thoms.
Calls
Based on a French series, Calls will tell a connected apocalyptic story centered around a series of emergency phone and distress calls. Apple has reportedly nabbed the rights to the original series as well.
Hilde Lysiak Series
Hilde Lysiak is a real-life preteen reporter who made the news when she broke the news of a murder in her small town. Apple has given the show a straight-to-series order of 10 episodes.
Little Voices
From executive producers J.J. Abrams and Sara Bareilles, this musical comedy has been given a 10 episode order as well. It's set in New York where it follows twentysomethings on a journey of self-discovery.
Foundation
Isaac Asimov's groundbreaking work is set to be adapted by The Dark Knight writer David S. Goyer.
M. Night Shyamalan Series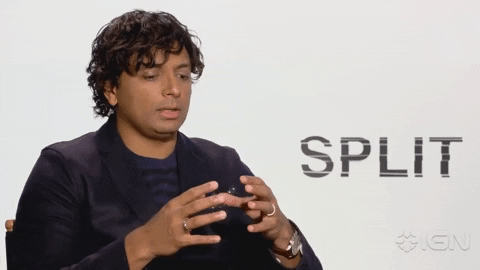 Apple has given this untitled psychological drama a straight-to-series 10 episode order. The first episode will reportedly be directed by Shyamalan, while the show itself will be written by Tony Basgallop.
Dickinson
https://giphy.com/gifs/hailee-steinfeld-pitch-perfect-2-brittany-snow-OgfLmQY44pKq4
A comedy based on the life of Emily Dickinson and starring Hailee Steinfeld? Yes, thank you, more please.
Shantaram
This series sounds like it's going to need a major budget to work. Based on Gregory David Roberts' book, the show is set to follow a man who escapes from a prison in Australia and ends up on the run in Bombay.
Central Park
https://giphy.com/gifs/bobs-burgers-yeah-3×05-BBIJD11Wa8snu
The creators of Bob's Burgers are preparing to introduce the world to another intrepid animated family — only this one is responsible for saving the iconic New York City park. The voice cast includes Josh Gad, Kristen Bell, Titus Burgess, Stanley Tucci, Daveed Diggs, and Kathryn Hahn. Apple has committed to two seasons and a total of 26 episodes.
Damien Chazelle Series
The director of La La Land will be writing, producing, and starring in this series that's about… something. Seriously, there are zero details, but fingers crossed, there will be dancing.
Little America
Kumail Nanjiani and Emily V. Gordon, who wrote and starred in The Big Sick, will co-write and produce this anthology series based on true immigrant experiences as shared in Epic Magazine's "Little America" series.
Swagger
https://giphy.com/gifs/nba-basketball-shocked-3o7bu8K1BVxUEUIXyU
According to Variety, Swagger will be based on NBA star Kevin Durant's younger years, and focus on the "Amateur Athletic Union (AAU) basketball and the lives of the players, their families, and coaches."
You Think It, I'll Say It
Another show from Witherspoon's production company, this series was set to star Kristen Wiig, but she had to pull out due to scheduling conflicts. However, the series is reportedly still in the works.
Home
Think Lifestyles of the Rich and Famous, but updated and focused entirely on the lavish homes.
Terry Gilliam's fantasy film about a history-loving young boy who goes on a wild adventure is reportedly being adapted into a series by Apple. Gilliam will serve as an executive producer.
Reality shows, children's programming, thrillers — there's no area where Apple isn't trying to stake a claim. Now the question remains, where will potential viewers be able to watch this bounty of shows?